Physical Therapy Consults with local Professionals at Fleet Feet

with Physical Therapist Dr. Pete Erickson
1st and 3rd Mondays 5:30PM - 6:30PM @ Fleet Feet Sports Bonney Lake
Injury Consults will be 10-15 mins.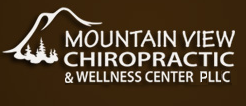 With Chiropractor Dr. Lisa Medel
2nd and 4th Mondays 5:30PM - 6:30PM @ Fleet Feet Sports Bonney Lake
Ask the Doctor Night
 Dr. Lisa from Mountain View Chiropractic and Wellness will be in the store to answer your questions about pain, treating injuries or the best way to increase your mileage.  Bring your questions and leave with answers!
with Physical Therapist Dr. Chad McCann
2nd Saturday every month 3:00PM - 5:00PM @ Fleet Feet Sports Tacoma
3Dimensional Physical Therapy & Sports Conditioning is here to help you train and compete, prevent injuries, and guide you to recover from an injury or surgery. Our Tacoma team develops individual rehabilitation plans based on your specific needs and abilities.
Injury Consults will be 10-15 mins.
Please call the Tacoma store for an appointment 253-272-8890.