Though much joy can be had running around the pretty neighborhoods of North Tacoma, Ruston, and University Place, there is nothing quite like the peace of mind that one can experience running through the trails. The air is cleaner, the twists and turns are mentally stimulating and physically engaging, the scenery is mesmerizing.

However, sometimes a good running trail can be tougher to find than a well-mapped road. Perhaps that's part of what makes trail running so wonderful: it's the chance to escape into someplace less trodden, where the troubles of every day life are far away (or at least they seem to be when you are engulfed in a forest of massive trees and wild animals).

Whether you are looking to try out trail running for the first time or you're simply unsure of where the best local unpaved trails are hidden, I've compiled together here a list of some of my very favorite trails in the greater Tacoma area.

POINT DEFIANCE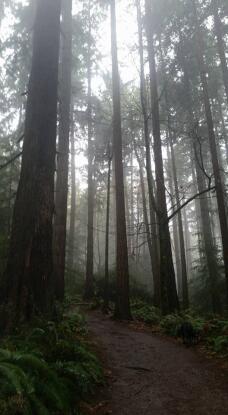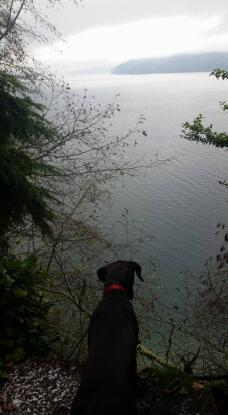 Well-known by Tacoma runners for the Defiance 50K, yet one of Tacoma's otherwise best kept secrets, Point Defiance houses miles and miles of dirt trails, with well-marked loops of 3 - 5 miles. It is in fact the largest urban park in Pierce County. It houses an off-leash area for you to run with your furry running buddies, a long beach that at low-tide can be hiked for almost 4 miles all the way to Titlow Beach (see below for more on this beach), a zoo, and a paved 5 mile road that wraps around the entire park. Giant old trees, soft mossy paths, breathtaking views of the Puget Sound, it's Islands, and the Narrows Bridge, and (during the wet months) lots of mud, await you and your brand new trail shoes.

TITLOW BEACH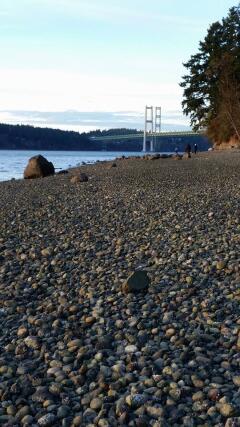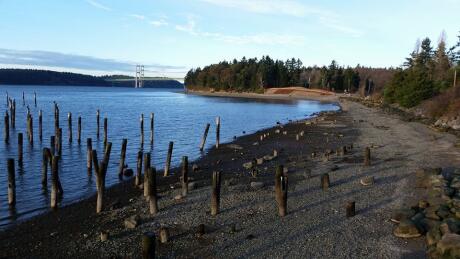 Less-known for it's trails than Point Defiance, but just as lovely, are the trails along Titlow Beach, located at the very western tip of 6th Avenue. You can cover a good 1 - 4 miles running without having to loop back around. Sections of the trails offer views of the Narrows Bridge and the Puget Sound. Afterwards, snag a bite of delicious seafood at Steamer's, a local fish and chips restaurant just beyond the railroad tracks. During sunset is my personal favorite time to catch the beauty of Titlow.

SWAN CREEK PARK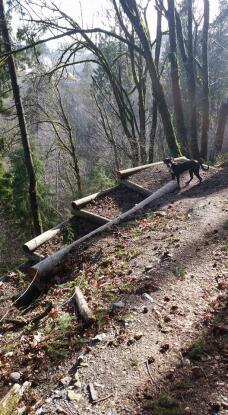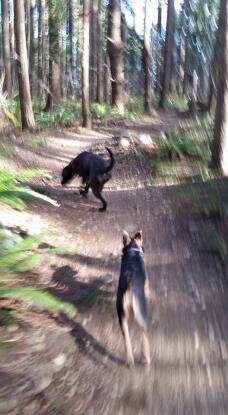 Located in the south end of Tacoma and only just recently rehabilitated, this big green canyon houses perhaps the least known or populated trails in Tacoma. Since it's rehabilitation, the park is much safer and prettier than it used to be. It houses miles of mountain-biking trails, as well as over 5 miles of trails for runners. The trails are much more rugged and technical than those at Point Defiance, requiring solid footing and some decent trail shoes, but they are an absolute blast to run along. Also, convenient for your furry friends, much of the trails are off-leash.

Dash Point State Park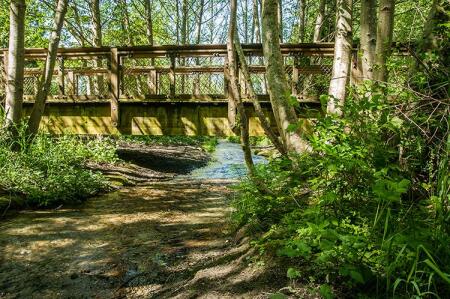 Located in North East Tacoma, this park contains miles of hiking, running and biking trails, though its main draw is the beach and camping sites. The running trails are some of the most hilly, muddy and challenging ones I've run on in the Tacoma area, but they are absolutely beautiful.

WRIGHT PARK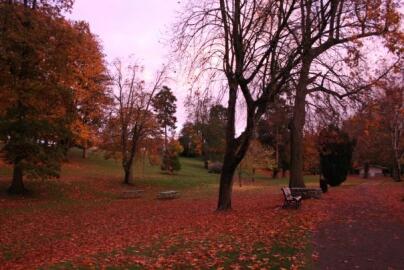 This park is a favorite for many runners and walkers in Tacoma. It offers one large gravel loop trail about a mile around the whole park, and many meandering trails within. It also offers a convenient public restroom, drinking fountains, a beautiful green house, pond, water fountain, and kids play area. Fall is arguably the best time of year to run through this park, as its giant old trees are in full autumn color, turning the place into a scene from a vibrant watercolor painting. The park is easily accessed by car and is located in the heart of North Tacoma.

Still want more trails??
Check out the Washington Trails Assocaition Website, which offers a full map of almost all of Washington's trails.