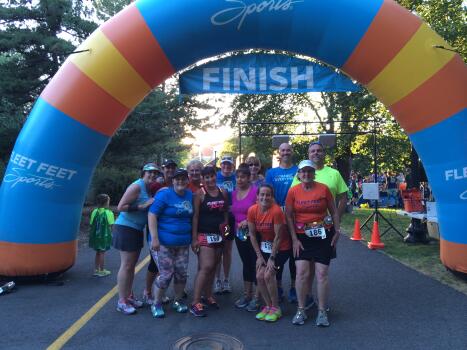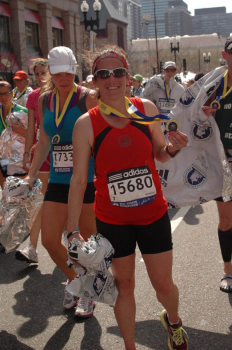 As a locally owned and operated store, we find pride in connecting with our customers—from the walkers and workout fanatics to the runners and triathletes. To help you get to know us better, we're continuing with our "Faces of Fleet Feet" series featuring the wonderful staff that make our in-store atmosphere so special. These features serve to bridge the gap and make those faces you see in the store every day that much more familiar.
Today, we're excited to feature Renton Team Lead, Carrie Horton.
How did you get started in run specialty (or at Fleet Feet)?
In 2014, I moved to Spokane and was open to a change in jobs after working in family support and counseling for many years. At the same time, I signed up for a few local races. Every single race I went to, I kept seeing a cheer squad dressed in Fleet Feet attire inspiring and motivating runners along the course. I looked up Fleet Feet Spokane and quickly realized that these were the owners Wade and Julie along with some of their committed staff and friends. I was so impressed with their dedication to the running community in Spokane that I decided I wanted to work there. Fast forward 4 years and one move to Seattle later...Wade asked me to join the Fleet Feet Renton team. I was thrilled to be able to continue with the Fleet Feet family.
What do you do outside of Fleet Feet?
In my spare time I enjoy anything outdoors, traveling, and spending time with my family. While running is my primary hobby, I enjoy anything that allows me to enjoy the outdoors and fill my adventurous spirit. We are so fortunate in the PNW to have an enormous amount of trails, mountains and lakes to explore. There is always a road to run, a trail to explore, a mountain to climb.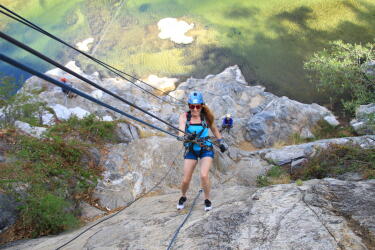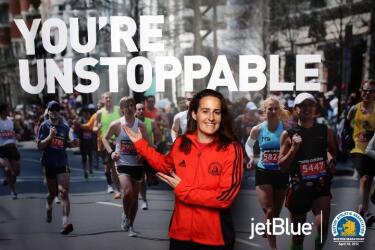 What stands out to you about working at Fleet Feet?
Whether I am helping someone find a running shoe, coaching a runner through their first race or guiding and supporting someone to meet their running goals, inevitably we as outfitters have an impact on that persons life. Fleet Feet and their fit process encourages us as outfitters to look at the whole person; their goals, accomplishments, needs, any setbacks to help us work with the person to find very personalized products, education and support. I like that it goes way beyond the typical retail environment.
What's your go-to shoe and why?
That is a difficult question. It depends on what I am using it for. Since I do so many different things from working, walking my dog, running on the road, track and trail and also going for a hike, I have several different shoes and brands that I use. Nike, On, Hoka, Newton, Topo, and Brooks are among some of the brands that I have found have a shoe that works for my foot type and activities I do.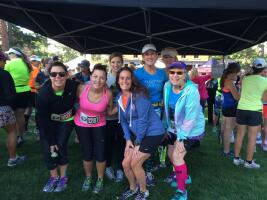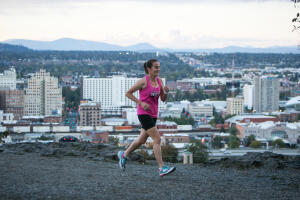 Do you have any exciting race stories or big running accomplishments?
I think that you never forget your first half and full marathon. These I consider my biggest running accomplishments.. While I have run many since then, running both my first half and full marathon left me in amazement of not only what our bodies, but also what our minds, are capable of. You finish with a huge sense of accomplishment, an entrance into an amazing club of runners and a renewed sense of what you are capable of. Racing is only part equipment and training. Your head, heart, and determination are what allow you to finish.