Train with us!
The structured training programs at Fleet Feet Pleasanton are designed with this in mind: Running Changes Everything. Nothing makes us happier than to watch the sheer joy expressed by a novice when they run their first mile. Or for one of our trainees to progress from 5k to 10k to Half Marathon, just for the challenge of it. Or to coach an athlete on to a Marathon personal best time.
We are passionate about offering training programs that engage, motivate and inspire the best runner in everyone. We work at the right pace in our various programs, to help others experience the joy of running. Run/walk? That's a great way to get started, and even to finish!
---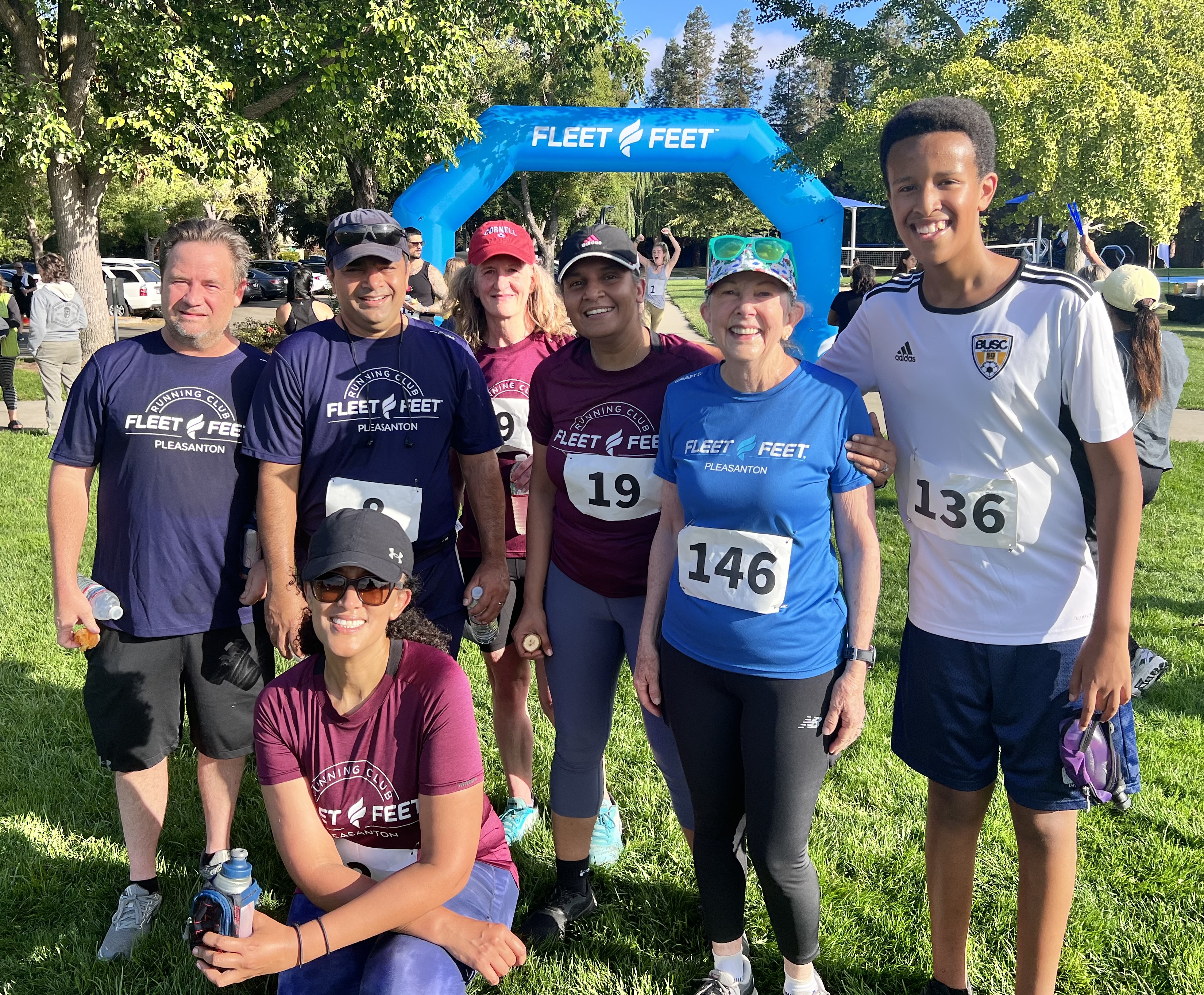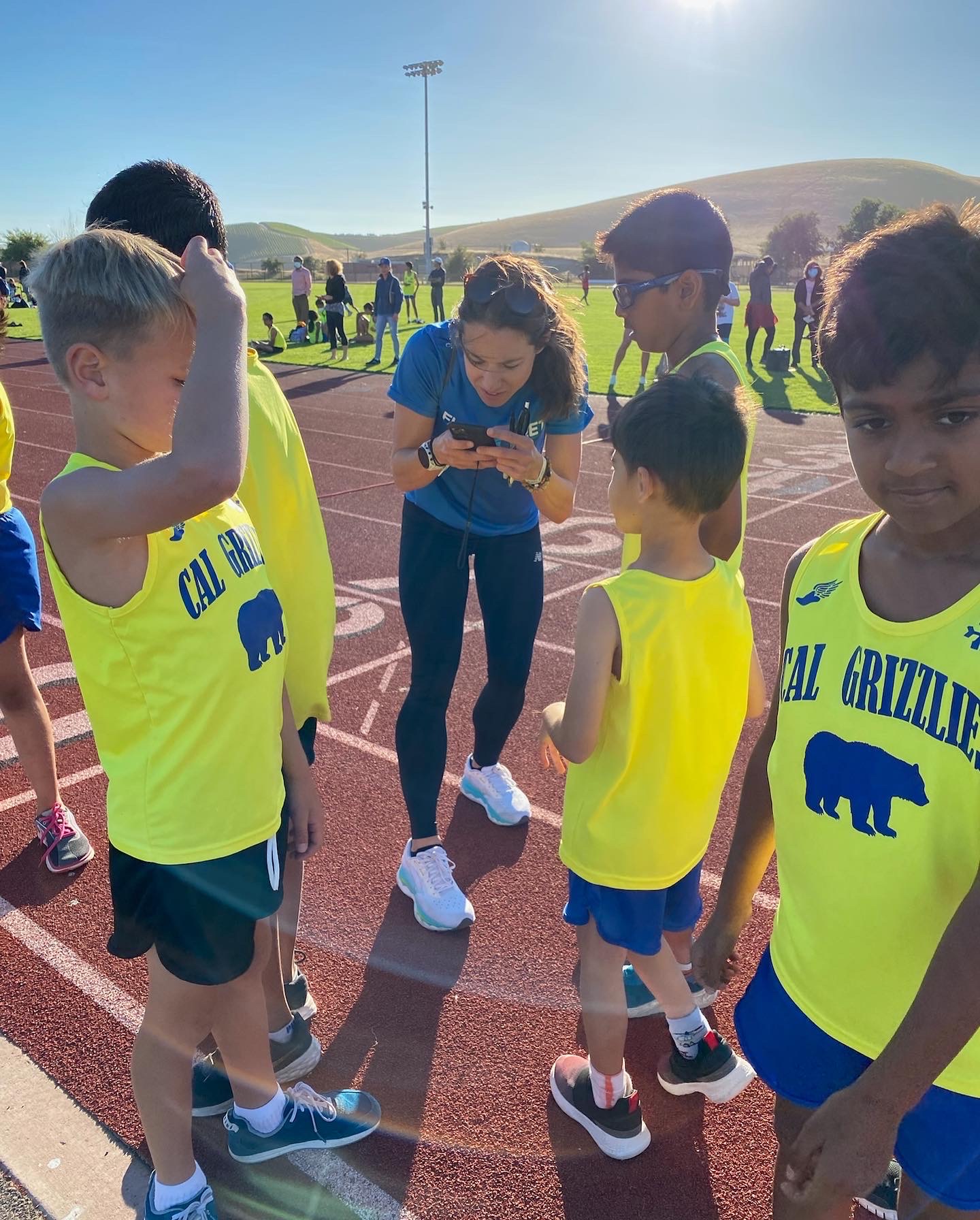 ---
Our expert coaches lead our groups with humor, care and individual attention. Our participants bring their enthusiasm, camaraderie, and commitment to the group. No matter what your level, come train with us for friendship, fitness and fun.
Fleet Feet welcomes everyone.
Learn more about how you can accomplish your goals with our 2023 Training Programs.
Make It a Mile | Novice, intro or re-start
5k No Boundaries | Novice, follow-on to Make It A Mile
5k Fast | Intermediate or Advanced, building speed
10k Finish | Experienced
Marathon and Half Marathon | Experienced Advanced
Trail Heads | Experienced
Mini-Milers | Entry level youth
Summer Speed | Intermediate youth and adult
Fleet Feet Racing Team | Intermediate and Advanced
---
The Point System - Earn Your Prize!
Everytime you attend a Pub Run you can submit to earn points towards monthly prizes, and be entered to win the grand prize! You will be responsible for keeping track of your point using the point system tracking form. You can check all boxes that are applicable. Then, you'll need to upload a photo showing your participation at the event, apparel worn etc. Easy! Here is the SUBMISSION LINK for all points!
One Time Points
50 points - Follow FF on Instagram
100 points - Join FF Strava Group
200 points - Join FF Training Program

Recurring Points
25 points - Attended Run Crew/Walk Crew
25 points - Attended Training Group Run
50 points - Attended Run Crew/Walk Crew with a new friend
100 points - Attended Mochas & Miles
100 points - Attend Pub Run
100 points - Wore FF Gear on a Run
100 points - Attended Demo Run/Event Run/Clinis
150 points - Ran a local race in FF Apparel
200 points - Attended TVAC, Big Run, Juneteenth, Run for a Cause

**SUBMISSION LINK**
After each time you earn a point, they must submit in the link for it to be tracked.

PRIZES
Most points from April 2 - August 23 will win a FREE pair of running shoe
Most points per MONTH (April, May, June, July, August) wins a FREE article of running apparel
Everyone who exceeds 4500 points is entered into the overall raffle and pulled for the winner on August 23rd to win a FREE pair of shoes and a FREE running outfit, top, bottom and socks.
---
Questions or need help deciding?