Welcome to Fleet Feet Sports Half Marathon (13.1 miles) Training Program. 
This program is friendly for both the first time half marathoner and the person that wants to feel stronger at the finish of their next 13.1. We use the run/walk method of training to help you reach your goals in a non-competitive and fun group environment. The first group long run is 6 miles. A good base will help you to succeed in the half marathon distance.
Program Dates: August 7th - October 8th
Orientation Meeting: Thursday, August 3rd at 6:30 pm at Fleet Feet Sports Pleasanton
Goal Race: San Jose Rock 'n' Roll on October 8th 
Group Workouts: Tuesdays at 6:30pm for a hill or track workout, and Saturdays at 8am for the long run at Fleet Feet (this is the key workout).
Program Benefits:
A 9 week written training plan
Twice weekly workouts
Expert coaching by Ethan Falls, Level 1 USAT, Good Form Running and Fleet Feet Coach Certified
Videotaped running form analysis
Private Facebook group
Cool technical training shirt
Starter pack of gels
Water or Nuun electrolyte replacement at all workouts
Weekly discussions on running form, nutrition, and hydration
Email support from your coach
Encouragement, support, and FUN!
Price: $110 (Does not include race fee!)

Program Requirements: You need to be comfortable running or run/walking 6 miles at a 13 minute pace or faster. You should be running 3 times per week, with a total of 15 miles or more, and must not be injured. This mileage is our first week of training and we increase from there. We know if you are comfortable at this distance at the start, you'll have more fun, be less likely to get injured and be successful!
Registration Information:
Limited to 50 participants.
Registration closes August 14th or when class is full.
Refunds or exchanges first week of class only.
There is no wait list.
Registration fee does not include race entry fee.
Questions about the program?  Please email the coach
Register in store or online now!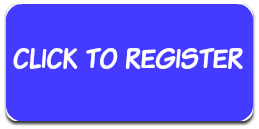 Half Marathon - Fall '17 More Info »
Program Start: August 7th
Program Fee: $110 - fee does not include race entry fee