On June 2, We Run Together.
Global Running Day is our holiday; a celebration of the activity we love and the sport that brings our community together. We're inviting all runners and walkers to join us on June 2 to mark the occasion, set a goal and cross the finish line.
This year's event will include virtual features that provide all participants with flexible race day options. This means you'll be able to celebrate with us by running your own 5k or 1-mile course from any location. You'll have the ability to upload and view your results after your run by submitting your off-site runs from May 29 to June 5.
Join our social media contest to be entered into a raffle to win some awesome prizes! To engage with our social media raffle, post a race day picture, tag @fleetfeetpleasanton and @brooksrunning, and include #runtogether, #thebigrun #contest to get entered into a raffle to win 1 of 3 awesome prizes. Prizes will include a pair of Brooks shoes, an outfit from Brooks, and one of Brooks Run Bras.
What do you get with your registration? A finisher's medal to commemorate the event, a physical race bib, a $15 coupon for Fleet Feet Pleasanton, an ice cream pint koozie, and a T-shirt (as supplies last). We will be hosting a packet pickup at our store to get your Fleet Feet swag from 10-6 pm on Friday, May 28th.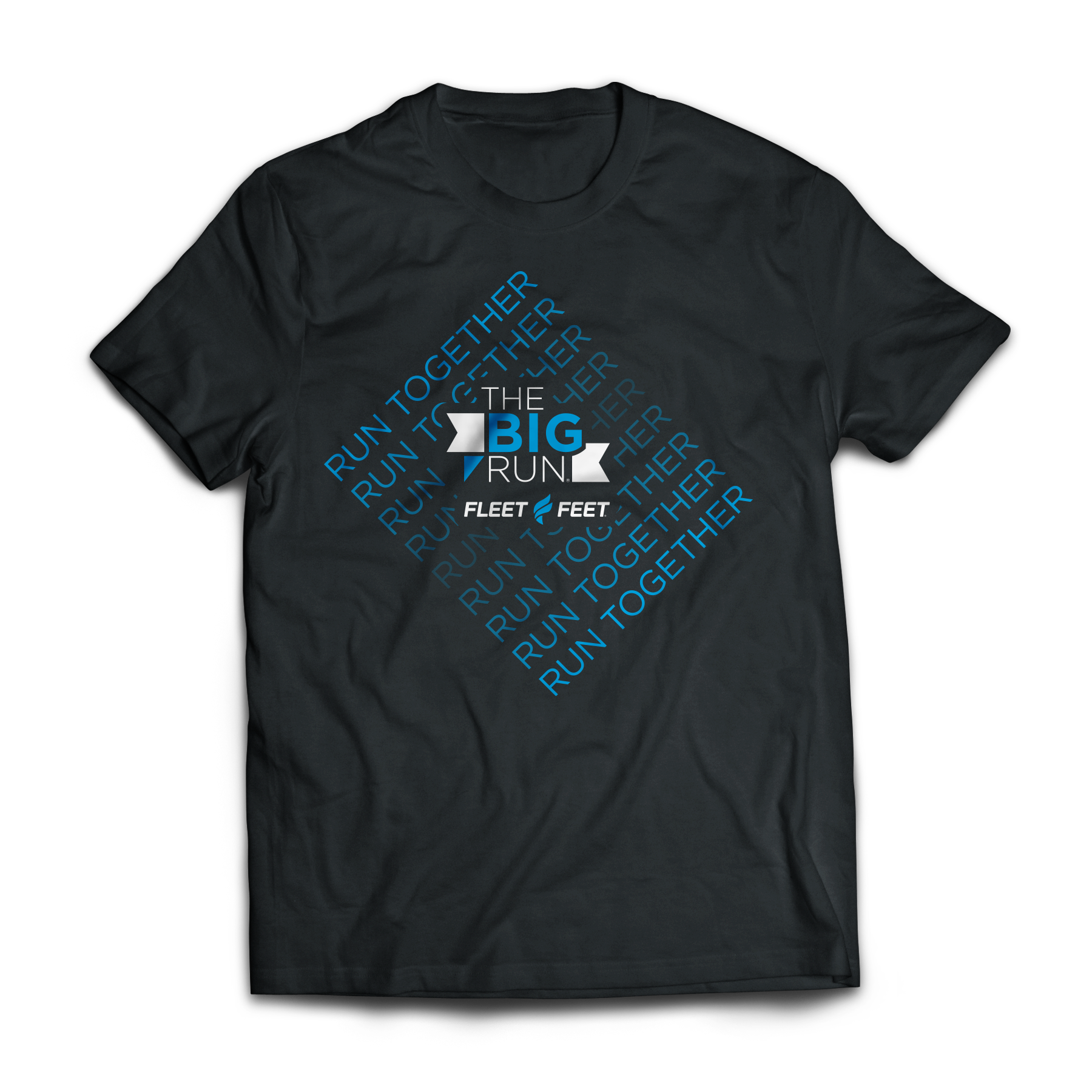 Help Us Give Back: Through our charitable arm, Do the Run Thing™, Fleet Feet has partnered with Girls on the Run and its SoleMates program so we can help more girls cross more finish lines. Why? Because everyone benefits when we support our kids.
Here are two ways you can help:
1. Become a Solemate! Solemates raise critical funds for Girls on the Run while completing a physical challenge. You don't need to be a star athlete to join—you only need to be a champion for the girls in their communities. Click here to learn more!
2. Donate to your local Girls on the Run council. Your donation will benefit Girls on the Run programs and participants in the Tri-Valley community.
Stay connected:
Find community at your local Fleet Feet.
Sign up for our newsletters and join the Fleet Feet Rewards Program and Strava Club