Become a Fleet Feet Racer
Be The Runner You Want To Be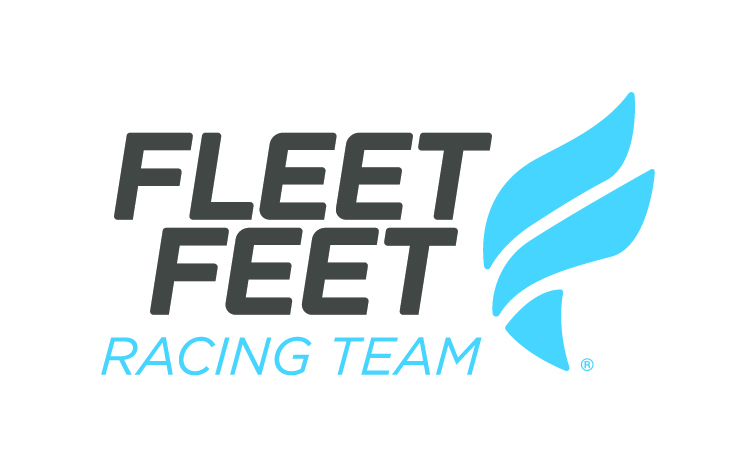 Fleet Feet Pleasanton Racing Team is for runners of all ages and paces. It is a place to find connections and a community. We will have those passionate about short 5k running all the way up to those who love the ultra-distance of 50k or more. We are an inclusive and diverse group ranging in age from teenagers to seniors. Along with our coaches, we have multiple mentors and ambassadors who support and encourage you to stay on track with consistent training in a fun, team environment, and a team WhatsApp group to share results, training and laughs. Our goal is to facilitate your motivation and passion for running by creating a tribe that provides inspiration and companionship.
---
The Training Sessions
Joining the racing team is a year long commitment. It's a commitment to running, your team, racing, engaging activities and more! When you join the racing team you are truly joining a team that is inspired and willing to put in the effort to achieve goals.
Entry Date 1: April 23, 2023
Team admission is April 23, 2023- April 23, 2024

---
The Perks
This is where it gets exciting! We are super thrilled to share these perks with members of the racing team.
20% in-store only discount | 10% on electronics

20% off any Fleet Feet Running Club coached training

20% off entry into Fleet Feet Tri-Valley All Comers Races

Racing Team singlet (valued at $50)

Racing Team shirt (valued at $ $50)

Private communication group to stay motivated with the team

Exclusive training with coach Jahdai

On call coaching from coach Jahdai

Exclusive race day experiences to select races

Attendance to four Sports Nutrition clinics from team nutritionist (valued at $300)

Training on Good Form Running

8-week access to personal training at Prodigy Fitness (valued at $500)
Fleet Feet Race Team Membership Fee:
First Time Fees
$89 Initial registration fee includes:

Racing Singlet (one time purchase, retail value $50)
Fleet Feet Racing Team shirt (one time purchase, retail value $50)

$25 monthly coaching fee
Readmission Fees
$25 monthly coaching fee
---
Key Races
The Fleet Feet Racing Team will travel to key races together, have a tent, and provide all you need pre and post race. Throughout the year we will attend:
Run San Ramon Fourth of July | July 4th 2023
The Pleasanton Halloween Spirit Run | October 31st 2023
San Ramon Bah Humbug 5k | December 2023
Badger Cove Trail Race | March 2024
PPIE Run for Education | April 2024
---
What is the Race Day Experience?
We're glad you asked! This is super cool. As a team we will attend several races together to show off our skill and progress and most importantly, to have fun. We all know how it goes at big races. Where do I leave my things? The lines for food are super long. You forget your massage rollers to roll the calves afterwards. You wish you could keep your jacket on until the very last second, but who will take it? This is where Fleet Feet Racing Team staff and coaches take great care of you. We will make sure there is a Fleet Feet tent at these races, with food just for our racing team, a safe place to keep your items, good, free, pictures of you racing the course, and those massage rollers and percussion guns to massage the knots and soreness out right after you cross the finish line. We've got you covered from start to finish!
What does it mean to be a part of a team?
Your teammates are on the same journey as you. You may race at different speeds, but everyone can push everyone else. When a part of this team, we give each other encouragement, tell someone who is fading off the pack to stick with the group, we work hard to stay connected. Being a part of a team is special, the camaraderie of working together, the thrill of suffering together (those workouts might be tough) and the reward of achieving together is what it's all about. Many of us can run on our own, by ourselves, but with the strength of the team we run farther and better. We will follow the moto "If you want to go fast, go alone. But if you want to go far, go together." Let's Run Together!
The Requirements
There are only two requirements to join the team. You must have the current ability to complete 5k running distance using a 3 minute running and 1 minute walking ratio. The team is not well suited for those beginning their running journey, though we applaud you! Consider joining Make it a Mile, or 5k No Boundaries. The second requirement is that once you have joined the team, you stay committed to your team. Showing up is half the battle for many of us, but your team will need your presence, your smile, your jokes, your encouragement, your strength and you will benefit from theirs.
---
Specific Training Sessions
Session One: Sunday at 9am May 7 - July 1 | Long run progression training
Session Two: Thursday at 6:30pm October 5 - December 7 | Speed development training
Session Three: Sundays at 9am February 4- March 31 | Hill running development
You will meet with your coach once per week during each training session listed above. Each week between training sessions you will receive a training plan designed for 1 mile fast racing, 5k, 10k or 13.1 and up distances. Throughout the week you will have access to text or call Jahdai for training questions and advice. Throughout the year and outside of training sessions, the team will meet on Wednesday evenings at Fleet Feet to complete one of their weekly workouts.

---
Cancellation Policy
All initial $89 registration fees are non-refundable and non-transferrable.
---
Please email our coach, Jahdai Bolds, at Jahdai.bolds@fleetfeet.com if you have questions about the Team.
Interested in becoming a Fleet Feet Ambassador? Have you visited the Ambassador Team page?