Community Pub Runs
"Keep it up! The beer at the end of the finish line won't drink itself" Run For Beer!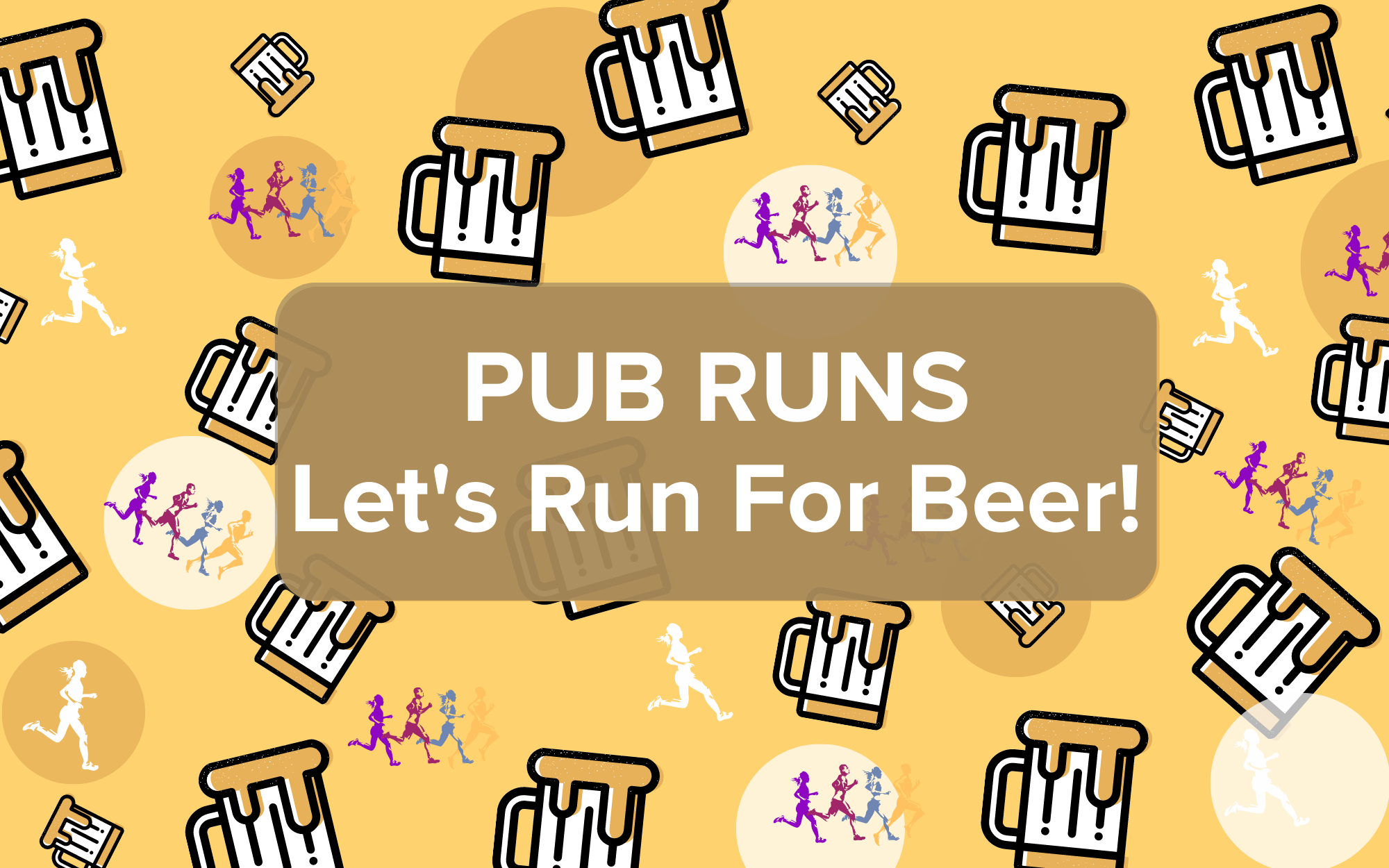 ---
What is a Pub Run?
Join Fleet Feet Pleasanton as we run or walk 1-3 miles every First and Third Thursday of each month. We will be starting the run from Fleet Feet Pleasanton and doing either a 1mile or 3mile loop, concluding at one of our favorites pubs, Mckays, or The Neighborhood. Each week you'll have a chance to win a free beer based on earned points! Bring a friend, wear Fleet Feet shirts, take a selfie and discover all the prizes you can win! We invite you to run or walk with us, and afterwards, pull up a chair and cheers to your fitness jounrey with other local runners and walkers.
THE DETAILS
WHEN: 1st and 3rd Thursdays of each month
WHERE: 1st Thursdays at McKays, 3rd Thursdays at The Neighborhood
TIME: 6:30pm each Thursday
COST: Totally Free
---
The Point System - Earn Your Prize!
Everytime you attend a Pub Run you can submit to earn points towards monthly prizes, and be entered to win the grand prize! You will be responsible for keeping track of your points using the point system tracking form. You can check all boxes that are applicable. Then, you'll need to upload a photo showing your participation at the event, apparel worn etc. Easy! Here is the SUBMISSION LINK for all points!
ONE TIME POINTS
50 points - Follow FF on Instagram
100 points - Join FF Strava Group
200 points - Join FF Training Program

RECURRING POINT
25 points - Attended Run Crew/Walk Crew
25 points - Attended Training Group Run
50 points - Attended RC/WC with a new friend
100 points - Attended Mochas & Miles
100 points - Attend Pub Run
100 points - Wore FF Gear on a Run
100 points - Attended Demo Run/Event Run
150 points - Ran a local race in FF Apparel
200 points - Attended TVAC, Big Run, Juneteenth, Run for a Cause

**SUBMISSION LINK**
After each time you earn a point, you must submit in the link for it to be tracked.
PRIZES
For every 800 points win a FREE Beer
Most points from April 2 - August 23 will win a FREE pair of running shoe
Most points per MONTH (April, May, June, July, August) wins a FREE article of running apparel
Everyone who exceeds 5000 points is entered into the overall raffle and pulled for the winner on August 23rd to win a FREE pair of shoes and a FREE running outfit, top, bottom and socks.

---