COFFEE. RUN.
These are two words runners love so much. A great run followed by soothing coffee with pals reviewing mile splits and the route is all too familiar. Mochas and Miles is an opportunity to keep this joy from becoming nostalgia. Join us every first Sunday of each month for a fun run or walk in demo footwear by some of our running brand partners. If you enjoy running or walking, coffee, trying new shoes and chatting with fellow runners and walkers over free coffee, then you'll want to mark your calendar each 1st Sunday and join us for a morning coffee and run.
---
MOCHAS AND MILES SCHEDULE
April 2nd @8am | Brooks Running
May 7th @8am | Superfeet and Oofos
June 4th @8am | Fleet Feet Pleasanton
May 2nd @8am | New Balance
June 4th @8am | TBA
July 2nd @8am | TBA
August 6th @8am | New Balance
September 3rd @8am | TBA
October 1st @8am | TBA
November 5th @8am | TBA
December 3rd @8am | TBA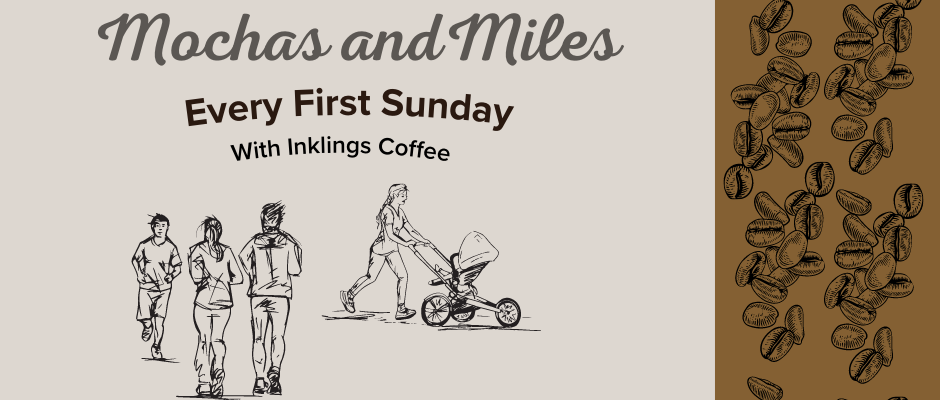 ---
THE DETAILS
TIMES: Starts at 8am each Sunday
START LOCATION: Fleet Feet Pleasanton | 234a Main st, Pleasanton CA 94566
END LOCATION: Inklings Cofee | 530 Main St, Pleasanton, CA 94566
COST: FREE
---
The Point System - Earn Your Prize!
Everytime you attend a Pub Run you can submit to earn points towards monthly prizes, and be entered to win the grand prize! You will be responsible for keeping track of your point using the point system tracking form. You can check all boxes that are applicable. Then, you'll need to upload a photo showing your participation at the event, apparel worn etc. Easy! Here is the SUBMISSION LINK for all points!
One Time Points
50 points - Follow FF on Instagram
100 points - Join FF Strava Group
200 points - Join FF Training Program

Recurring Points
25 points - Attended Run Crew/Walk Crew
25 points - Attended Training Group Run
50 points - Attended Run Crew/Walk Crew with a new friend
100 points - Attended Mochas & Miles
100 points - Attend Pub Run
100 points - Wear FF Gear on a Run
100 points - Attended Demo Run/Event Run/Clinic
150 points - Ran a local race in FF Apparel
200 points - Attended TVAC, Big Run, Juneteenth, Run for a Cause

**SUBMISSION LINK**
After each time you earn a point, they must submit in the link for it to be tracked.

PRIZES
Most points from April 2 - August 23 will win a FREE pair of running shoe
Most points per MONTH (April, May, June, July, August) wins a FREE article of running apparel
Everyone who exceeds 4500 points is entered into the overall raffle and pulled for the winner on August 23rd to win a FREE pair of shoes and a FREE running outfit, top, bottom and socks.
---