---
D

emo Runs|Demo Walks
These events are great opportunities to try out shoes from some of our vendor partners. Have you ever wanted to buy a shoe, but concerned about how it performs on an actual run? We provide these fun, free, community oriented events to test shoes out and engage with brand representatives.

Jog with a Dog
Jog with a Dog is an exciting event hosted by Fleet Feet Pleasanton on April 18th, where runners can join forces with high-energy shelter dogs from the East Bay SPCA to get out and get moving. This unique event not only allows runners to get their daily dose of exercise but also gives these furry friends a chance to stretch their legs and enjoy the outdoors. By participating in Jog with a Dog, you'll not only be benefiting your own health but also making a difference in the lives of these deserving animals. So come out, lace up your shoes, and help us make a difference in the lives of shelter dogs by giving them the gift of a good run.
Runners will meet at East Bay SPCA at 9:30 am on April 18th. All are welcome!
Coffee and running, thats a combo we could not resist. Beginning in April, every First Sunday of each month at 8am we will be meeting at Fleet Feet Pleasanton for a wonderful 1 mile - 3 mile run or walk. Just like demo runs and demo walk, you'll have an opportunity to try on a pair of shoes from a running brand partner, test them out and afterwards enjoy a cup of morning joe with friends at our local downtown coffee go-to, Inklings Coffee.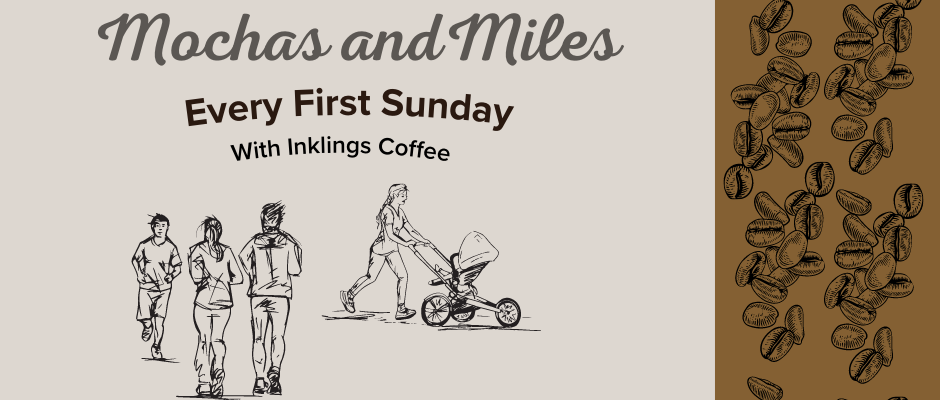 Bras and Brunch
Did you know your sports bra should never celebrate a birthday? Bras and Brunch is a fun event centered about sports bra fitting, education and fun with expert outfitters and brooks bra gurus! Just like our shoe fitting process, we fit for sports bras by taking specific measurments, and helping to select the best options for your body and your intended use. And why not have brunch while you're at it? You deserve it.

Become Bulletproof through education provided at the Bulletproof Runner workshop. In Bulletproof Runners you'll learn the why behind running, the how behind nutirion and how to incoorperate strength training to ensure you stay strong and to continue your journey pain free!


Education Sessions
"Knowledge is Power"
We welcome all members of the community to join Education Clinics. This is a great time to hear some of the best local minds discuss strength training best practices, the ins and outs of nutrition, footwear selection and so much more. You will find that we cover topics from how to select the best running shoes, to tips on keeping your mental health strong with local experts.
---
The Point System - Earn Your Prize!
Everytime you attend a Pub Run you can submit to earn points towards monthly prizes, and be entered to win the grand prize! You will be responsible for keeping track of your point using the point system tracking form. You can check all boxes that are applicable. Then, you'll need to upload a photo showing your participation at the event, apparel worn etc. Easy! Here is the SUBMISSION LINK for all points!
One Time Points
50 points - Follow FF on Instagram
100 points - Join FF Strava Group
200 points - Join FF Training Program

Recurring Points
25 points - Attended Run Crew/Walk Crew
25 points - Attended Training Group Run
50 points - Attended Run Crew/Walk Crew with a new friend
100 points - Attended Mochas & Miles
100 points - Attend Pub Run
100 points - Wear FF Gear on a Run
100 points - Attended Demo Run/Event Run/Clinic
150 points - Ran a local race in FF Apparel
200 points - Attended TVAC, Big Run, Juneteenth, Run for a Cause

**SUBMISSION LINK**
After each time you earn a point, you must submit in the link for it to be tracked.

PRIZES
Most points from April 2 - August 23 will win a FREE pair of running shoe
Most points per MONTH (April, May, June, July, August) wins a FREE article of running apparel
Everyone who exceeds 4500 points is entered into the overall raffle and pulled for the winner on August 23rd to win a FREE pair of shoes and a FREE running outfit, top, bottom and socks.
---
for more information on Run Clinics and More!