FLEET FEET PLEASANTON PUB RUN SERIES
On the second Wednesday of every month, we host pub runs to log some miles and earn some beer.  Our Pub Runs are always FREE, open to the public, and all paces and abilities welcome to join.  Each month, we invite some of our favorite vendors join in with product to demo, including GPS watches, shoes, sandals, and more.  Afterwards, everyone is encouraged to grab a drink, eat some delicious food and hang out.  Bring as many friends as you want or make new ones along the way!
Please RSVP, and check in to all events by creating an account on Fitvil.  To make an account on Fitvil to make for an easy check-in, click the link below and hit "Register"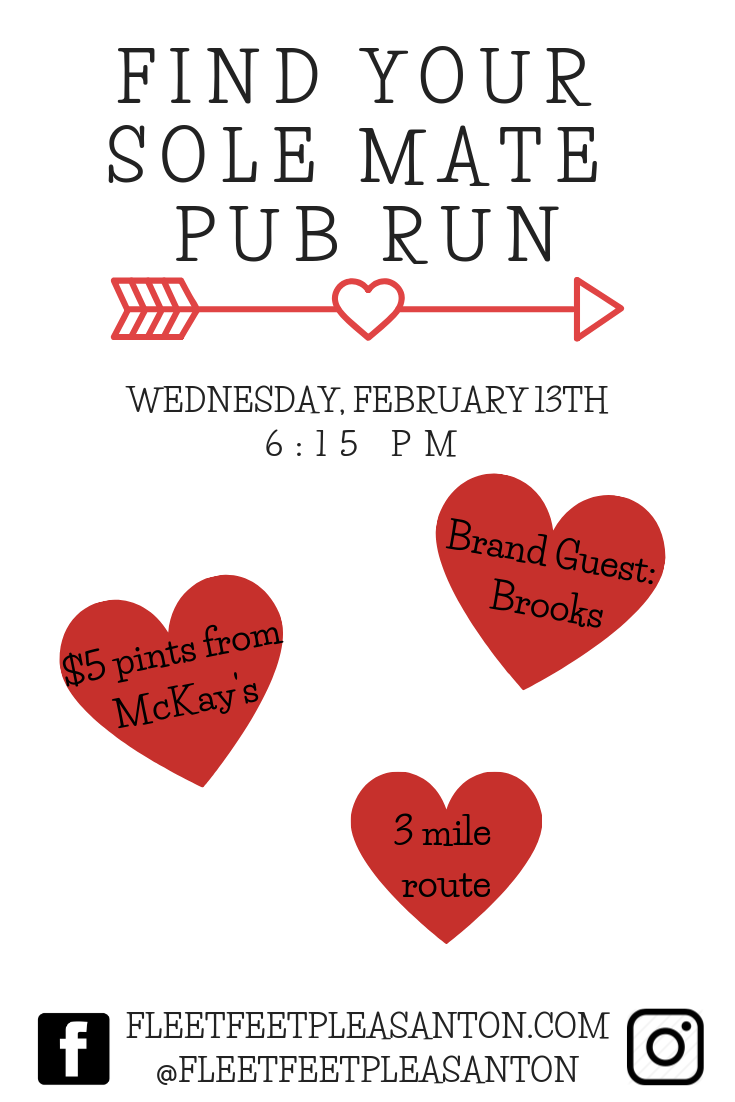 Curious about future events?  Take a look at what's coming up next:
February 13th - featuring Brooks