Doing some holiday shopping for your favorite runner? (Or putting together your own wish list?) We've got some ideas.
1. Addaday (Type A+)
As runners, we consider basic massage tools like foam rollers and sticks to be absolute necessities. The Type A ($40) is a luxury! The gears on these Addaday massage rollers dig deep into the muscle tissue to work out all those tight and hard to reach areas, helping with circulation, tissue scarring, and relaxation.  This is a must have for any exercise fanatic, including beginners and more seasoned athletes!
2.  Supportive Sandals and Slippers
We carry two options - Spenco and OOFOS.  Spenco offers supportive slippers to wear during the cooler months, and sandals to wear as a recovery tool.  Spenco products feature a metatarsal lift to help to take pressure off the toes, sandals and slippers alike!  OOFOS has a singular mission – to make you feel better. It doesn't matter if you run, walk, stand, or skip. Starting with OOFOS OOFOAM Technology and a patented foot bed design, the OOFOS collection is designed to jump start the recovery process. Available in a slide or sandal. ($40-$75)
3. Garmin
Track all your stats with a Garmin GPS watch.  We carry a few different styles, including the 235, an amazing watch featuring Elevate heart rate technology that monitors heart rate at the wrist 24/7 and a powerful combination of GPS and accelerometer that allows you to measure distance on the roads, trails, or treadmill.  We even have the Vivofit Jr. 2, a popular device to get your kids excited about staying active, featuring characters from Disney, Marvel, and Star Wars.  Starting November 22nd, get $20 off the Vivofit Jr. 2!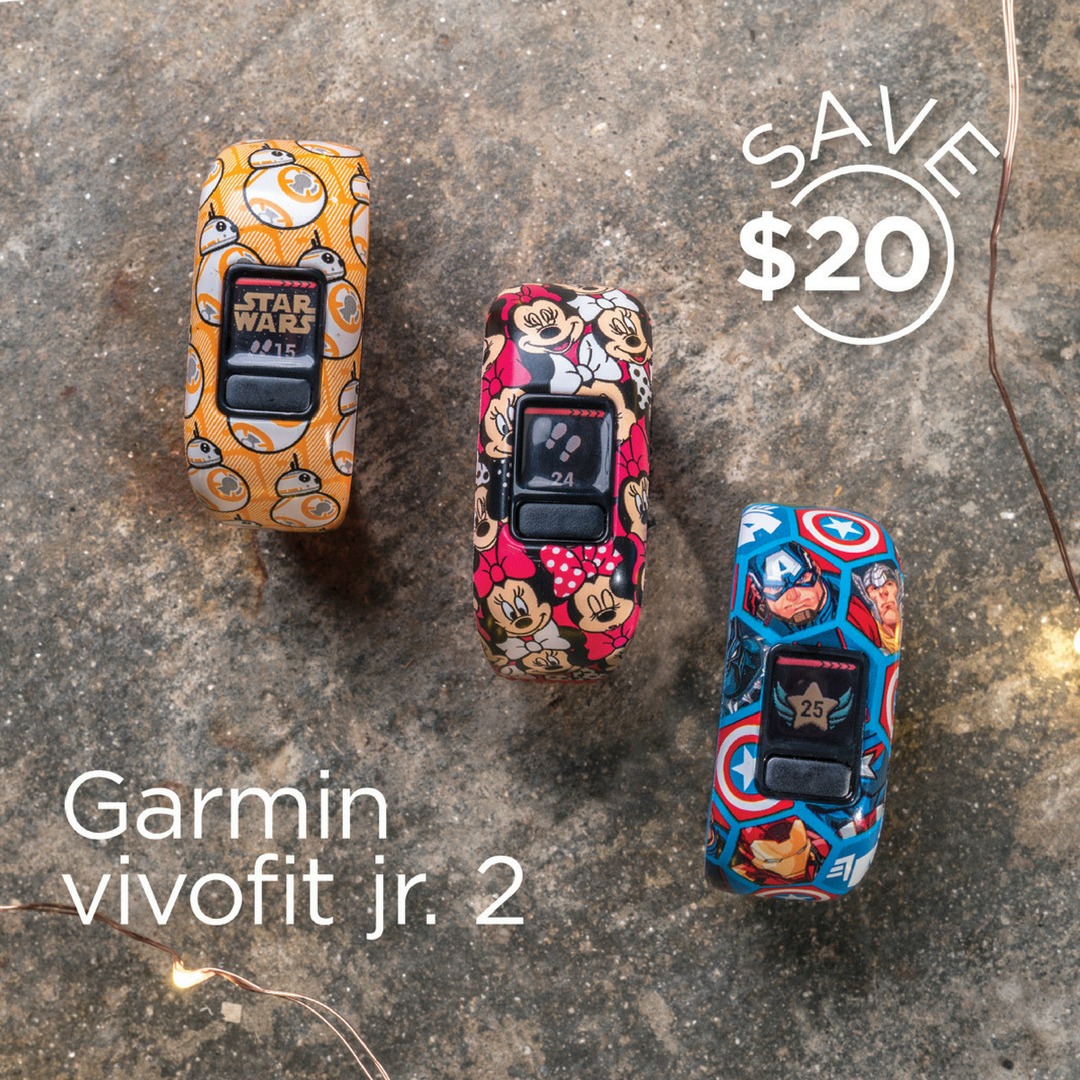 4. Winter Apparel
We are loaded with tons of awesome winter apparel from Nike and Brooks, including jackets, half zips, and vests!  Stop on in to find that perfect gift for someone looking to keep warmer during their activity in the colder months.  ($65-$175)
5. 5K or Half Marathon Training Program ($50-$110)
Whether you or someone you love is looking to start running or increase their pace to beat a previous PR, we have some great training programs beginning in January!  We will have a No Boundaries (Couch to 5K class) and a Half Marathon Training group.  The programs are both non-competitive and tons of fun!
More information on the 5K Training Program, click here.
More information on the Half Marathon Training Program, click here.
6. Stocking Stuffers
What could be better than socks? November 25th to December 31st, all Balega & Feetures ($13-$17) socks will be BUY 3, GET 1 FREE. But we've also got some other great small gifts for the runners on your list, including a variety of magnets and stickers ($2-$3), ornaments, Picky Bars and other nutrition favorites, and the ever-popular Marble Roller from Addaday ($27).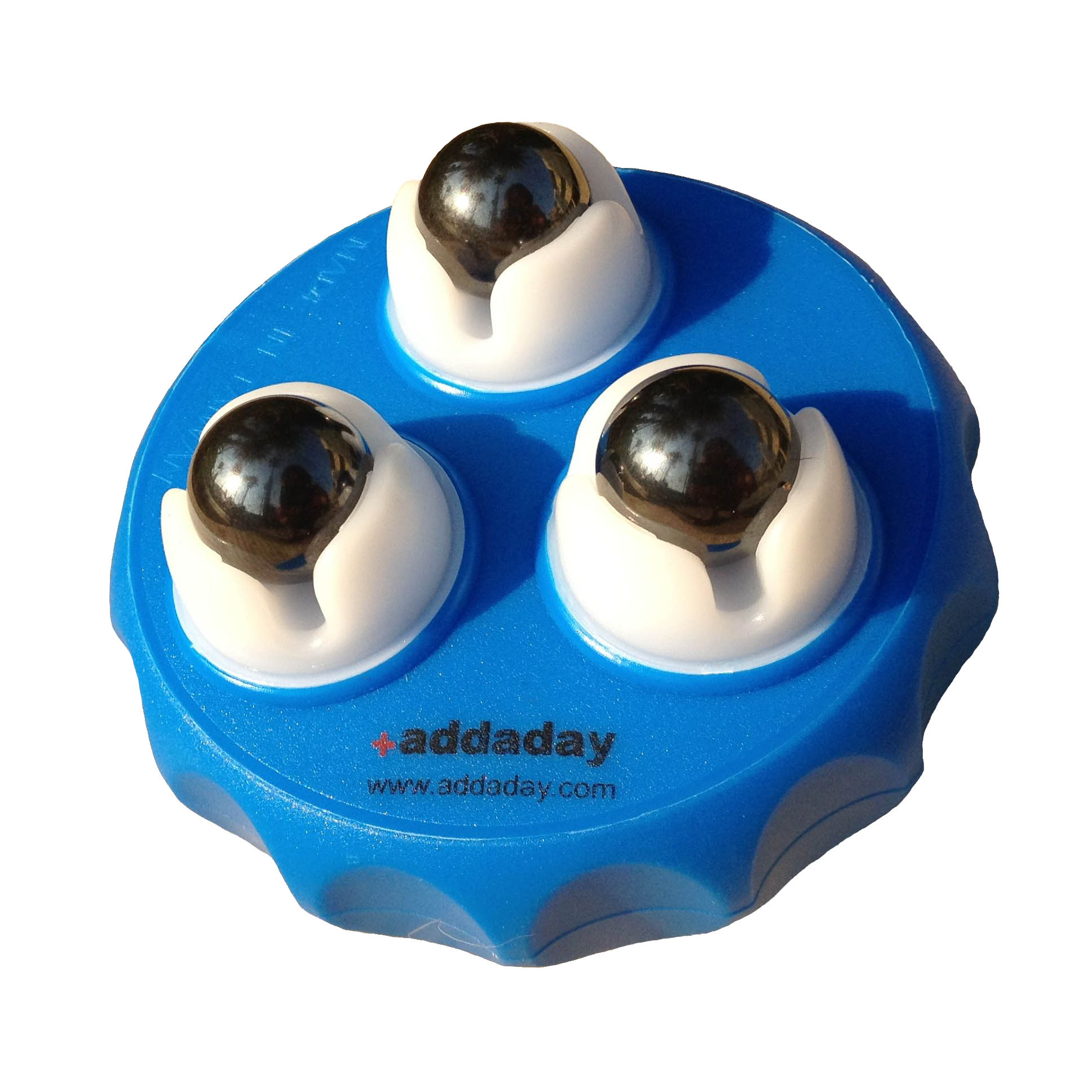 7.  Good'r Sunglasses
These are affordable, polarized, and don't slip off your face as you're running!  Plus, the names of each pair are hilarious!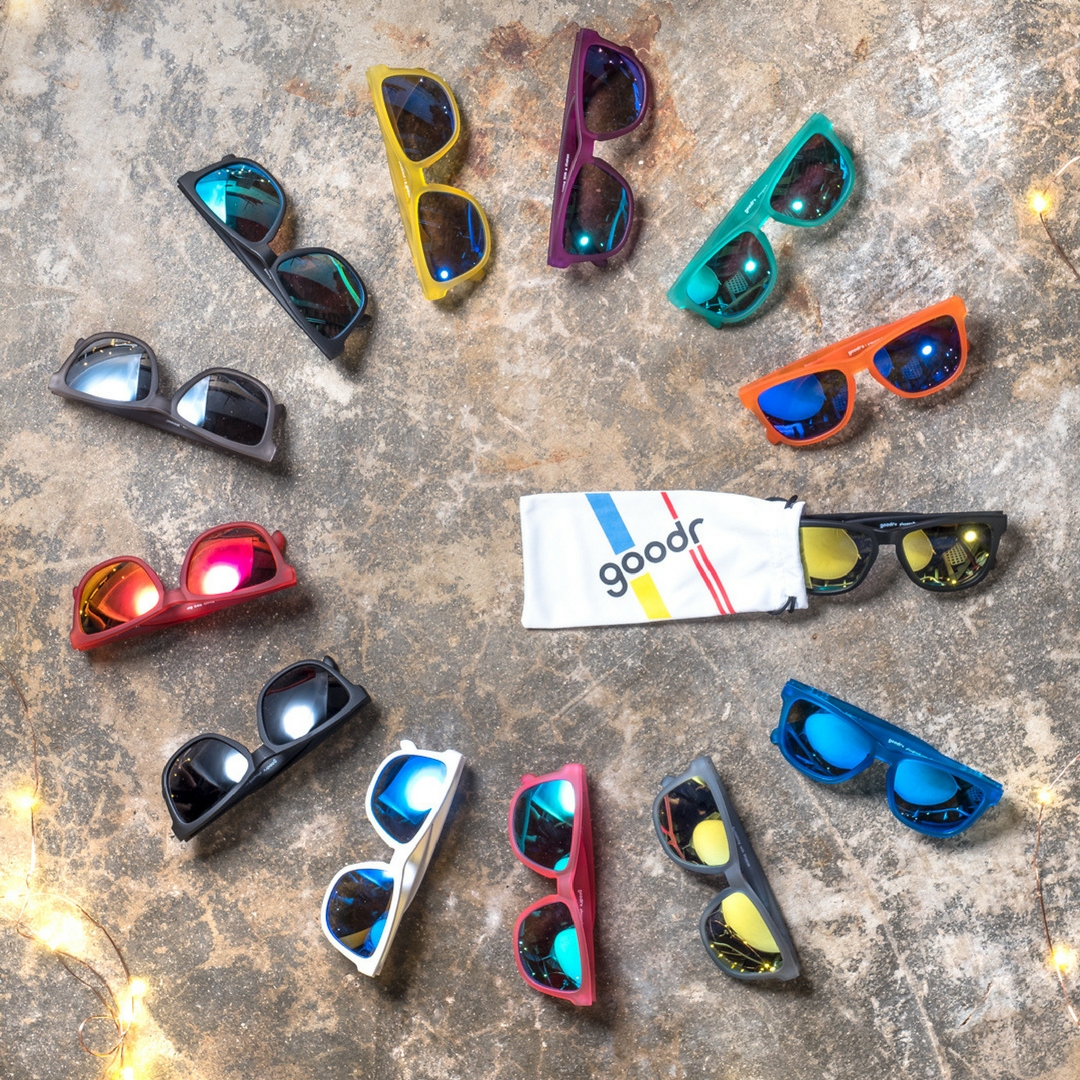 8.  Mantra Bands and Momentum Bracelets
These are a timeless gift.  The special bands provide simple motivational sayings for those loved ones in your life.
8. Gift Cards
Can't decide? We've always got gift cards! And while supplies last, we have some miniature Brooks shoe boxes to package up the gift cards and smaller gift items!