Show Up
A 32-Day Approach to Recharging Your Fitness Goals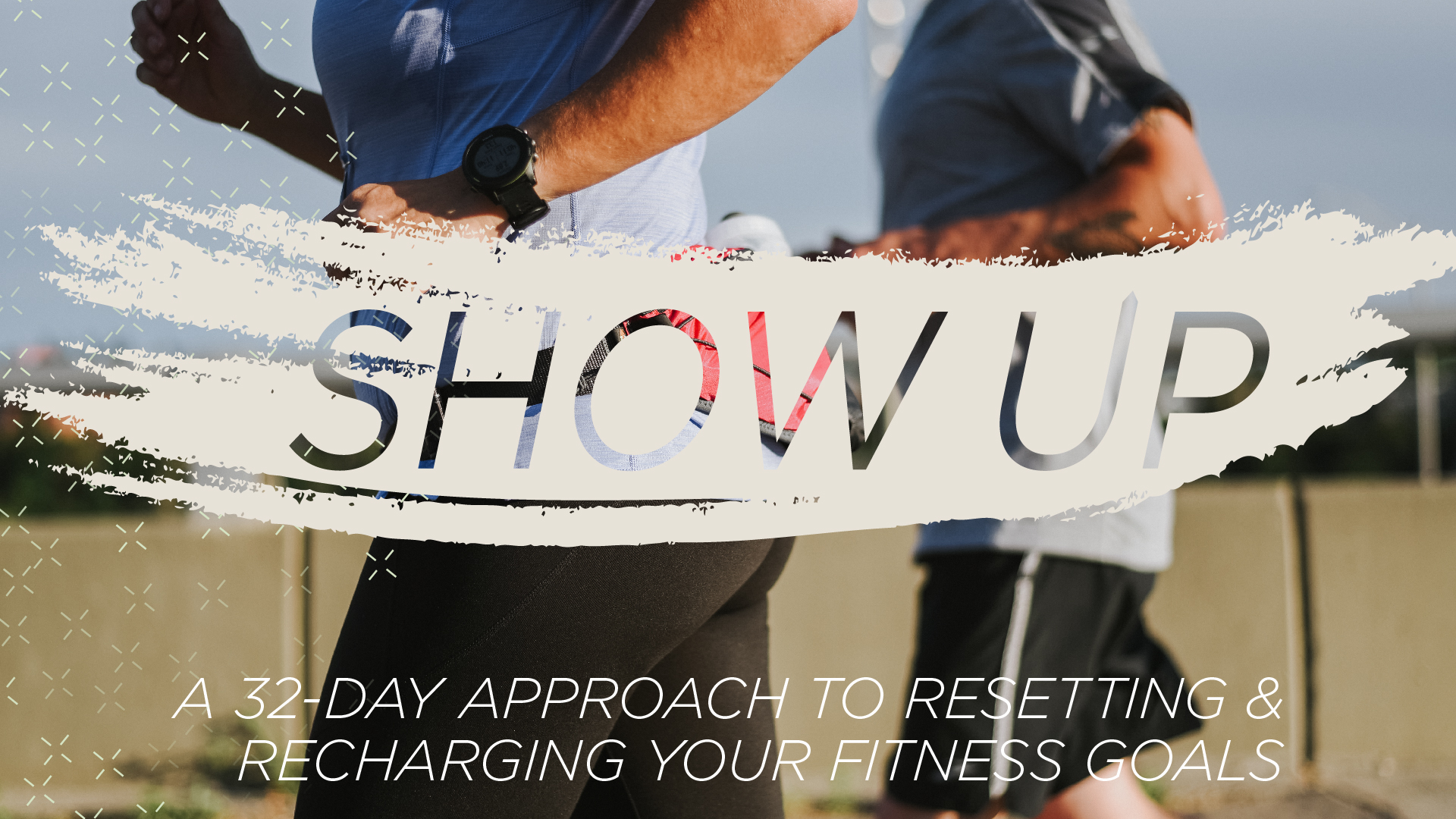 Show Up and Recharge Your Fitness Goals
Sign up to Recharge Here
PARTICIPANT FAQ
Who is the program designed for?
The program is appropriate for runners, walkers, newbies and experienced runners.
How is that possible? Well, it's a balanced program that gives you the opportunity to complete workouts at the pace and intensity that works best for you.
What do I receive for registering?
A balanced, guided 32-day fitness program, complete with daily workouts (everything from running to mobility to HIIT, yoga and more), gratitude journal prompts, mindfulness exercises and more.

A custom e-journal that you can use to complete your prompts digitally, or print to fill out by hand.

A $15 Fleet Feet reward that you can redeem in-store or online.

Links to useful reading material on the

Fleet Feet Journal

to help you learn more about training, nutrition, injury prevention, running culture and more.

The motivation you need to establish more healthy habits

Exclusive access to LIVE Zoom workshops with top training and nutrition experts

Regular messages from your coach to build accountability and motivation
How do I receive my workouts?
You will see your workouts each day on the CAPTYN platform, which you can access on your phone or computer. Some workouts will come with video instruction, and all will include written instructions.
Do I have to do the workouts in order?
The order of the workouts was created intentionally, with a balance of more challenging days followed by rest and recovery. We recommend that you complete the entire program in order.
That said, if you ever find yourself in need of more rest, or life simply gets in the way, we do recommend that you adjust your training accordingly. And, always reach out to your coach if you need assistance.
Why are there daily journal prompts? Do I have to do that?
You don't have to do it, of course, but we recommend that you do, as it's designed to improve your overall experience. Plus, studies show that journaling can provide major benefits to mental health. During a time when you are challenging yourself to improve your daily habits, journaling can help you reflect on these changes, get out of your own head, see things from the perspective of others and look for the positive in life.
If I have questions about my training, who can I contact?
You are invited and welcomed to contact Jahdai Bolds with any questions you may have via email - Jahdai Bolds- Jahdai.bolds@fleetfeet.com
Where can I learn more about running and training in general?
Your

local Fleet Feet

is your perfect source for gear, expert outfitting, training knowledge, and more. If you have access to a store in your area, tap into their expertise!

No matter where you live, the

Fleet Feet Journal

is full of useful information to help you advance your training goals.

The Fleet Feet

YouTube channel

has workouts, how-to videos and more to keep you learning and engaged
Can I track my progress in CAPTYN?
For this program, we've designed an e-journal to help you track your progress and foster a sense of mindfulness and gratitude. In CAPTYN, you can also check in for your workout every day, and we encourage you to do so.