Ahhhh, summertime. In the winter you're logging miles and trying to stay in shape and in the Spring and Fall, you're going slow and steady training for half and full marathons. The summer is different. The summer is 5ks.  The summer is the Whiskey Rebellion 5k. The summer is the Liberty Mile. The summer is when you really get to stretch your legs and see how fast you can get them to go. 
There are 5 shoes that standout on my radar for all the fast short races lined up for this summer. Although they all fit and feel a little bit different, and I recommend trying them on and seeing which ones work for you - they're all built for speed. In no particular order…
1. Brooks Hyperion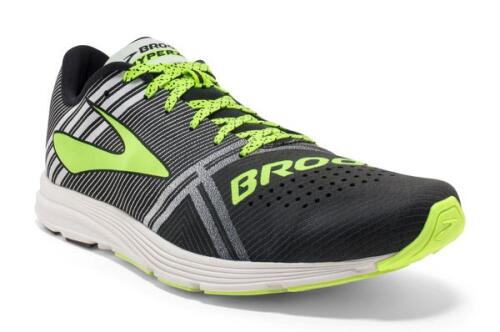 Coming in at 6.4 oz for men and 5.4 oz for women, there are no extra bells and whistles weighing this shoe down. With a nice thin upper and a good pop in the forefoot, this is an awesome shoe to get you that PR in the Liberty Mile or Great Race. Although this is one of the few shoes on this list that I don't own, this shoe is a favorite of the Brooks racing teams, and I'd like to think they know a thing or two about fast shoes.
2. Adidas Adios Boost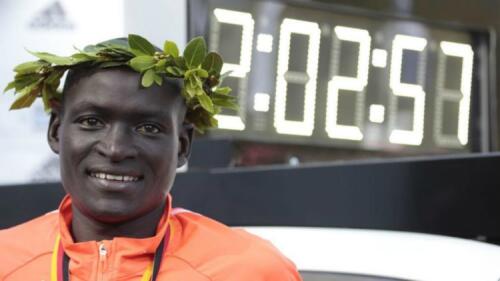 Billed as "The World's Fastest Shoe," this is what Dennis Kimetto wore when he set the world record in the marathon with a 2:02:57. The Boost midsole is what makes this shoe so sweet. It has a ton of cushion mixed with so much bounce that it's perfect for everything from that summer 5k all the way up to the marathon. Will this shoe make you an elite marathoner? Probably not, but it's bound to help you top that PR.
3. New Balance Vazee Pace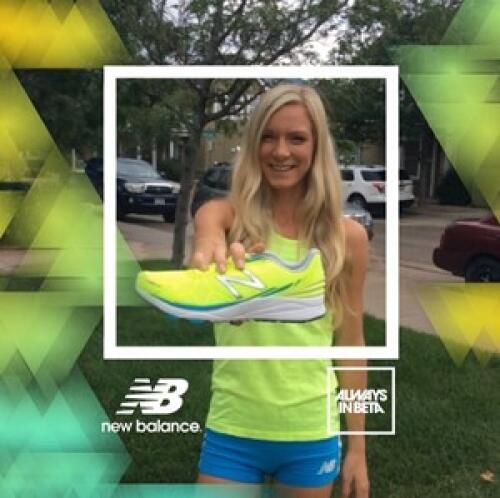 This is one of the more durable shoes on the list, making it an awesome option for both training and racing alike. If you hate the feeling of sinking into cushion and want a nice firm platform to power off of, this is your guy. Also, this shoe is updating in July and is about to come back with an even better feeling upper and a sleeker look so you can wear it straight from the post-race awards ceremony to your celebratory beer.
4. Mizuno Wave Sayonara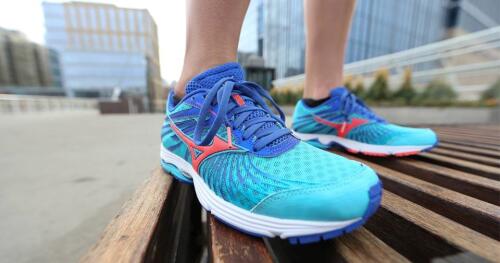 If you ask Bob, he'll tell you that the Mizuno Wave Rider is the original lightweight trainer in the running industry, so it's no surprise that this slimmed down version of their most popular shoe made my list. Mizuno's patented Wave Plate Technology helps disperse impact forces and help your foot to move more naturally. Mizuno shoes tend to feel better in motion, and this one feels even better when you're kicking it in to the finish line.
5. Saucony Kinvara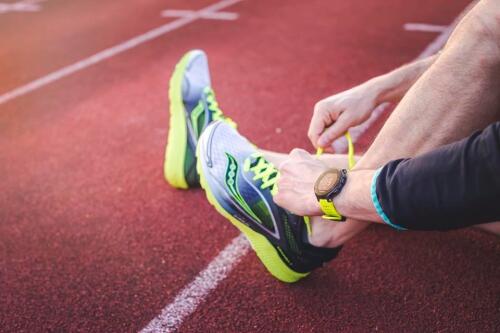 For those of you concerned with the "drop" on your shoe, this 4 mm platform makes it easy to stay up on your forefoot. Plus, with the most recent addition of EVERRUN in the heel of this shoe it's going to still feel just as comfortable and fast when your form inevitably starts to go out the window.
Can't make it into Fleet Feet Sports? You can still support your local running store. Click HERE to shop Fleet Feet Sports online store.