Welcome to The Footprint Podcast, brought to you by Fleet Feet Pittsburgh.
This podcast is a creative initiative with the goal of bringing listeners vetted, relevant and engaging running-related information in an easily digestible format.
The audio medium represents the evolution of existing content which lives on our website in our Coach's Corner, and in our training-specific email newsletters.
If you are not already familiar with the Fleet Feet Running Club and our Training Programs, please check out our website and get involved with the group.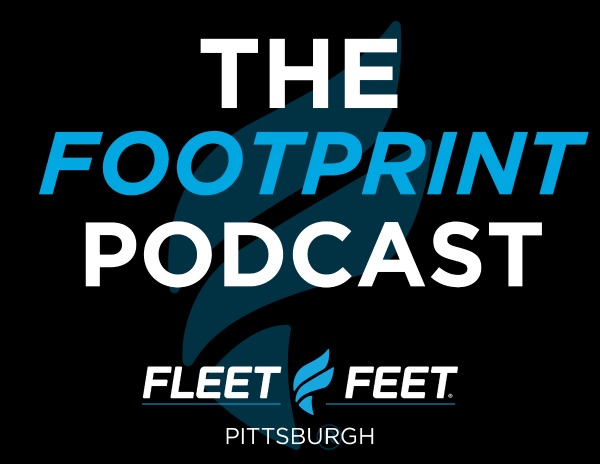 ---
Meet the Host
Timothy Lyman is a health & wellness professional specializing in fitness program development, management and coaching. He is an ACE-certified Health Coach, Personal Trainer and Fitness Nutrition Specialist, in addition to being a NASM-certified Performance Enhancement Specialist. He has coached cross-country teams at both the collegiate and high school levels, created and coached both large and small group fitness programs in a facility setting and has worked with individuals at all levels across all disciplines. His training focuses include health coaching, strength-training and running performance. He has been a resource for Elite Daily, NBC News, Insider, Shape, LiveStrong, PopSugar, Real Simple, Yahoo!, USA Today, Reviewed and Runner's World.
Coach Tim can be reached at training.pgh@fleetfeet.com