Over the past few years we have climbed the world's highest peaks, traversed both the U.S. and Canadian sections of the Rocky Mountains, summited the highest points along the entire Appalachian Trail and finished off the Triple Crown of American long trails...
Our virtual trail running challenges keep getting bigger and badder, so over the next fifteen months we are going to tackle the American Discovery Trail, a coast-to-coast route through the United States of America!!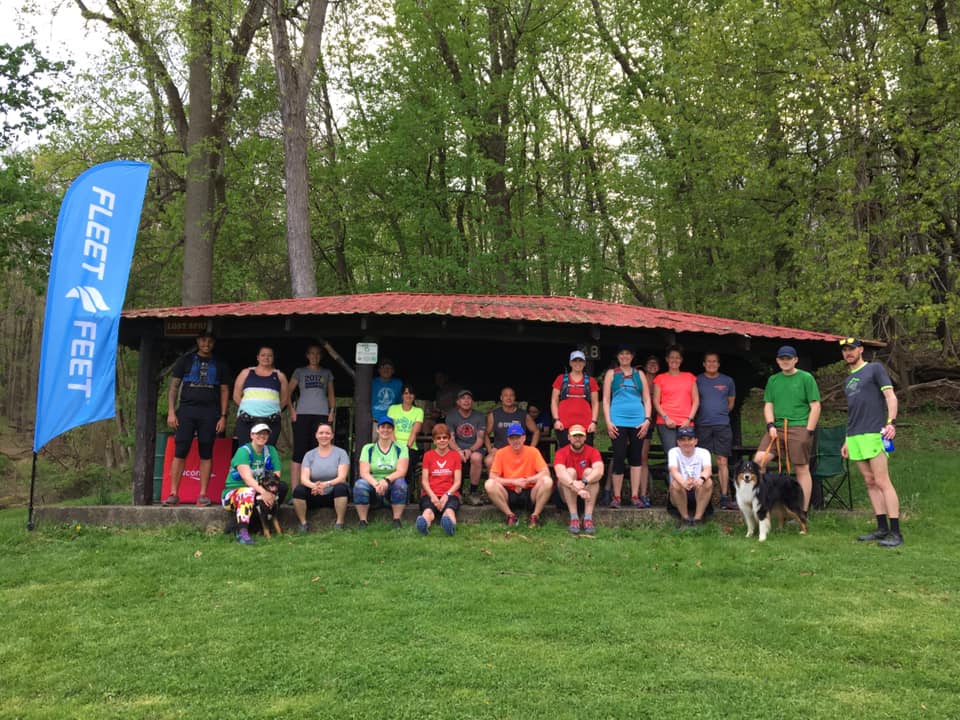 The American Discovery Trail begins in Cape Henlopen, Delaware, and finishes in Point Reyes National Seashore near San Francisco, California. The trail is broken into Eastern, Central and Western portions, with a north or south alternate through the central section. Challenge participants will be tasked with completing the length of the trail between October 1, 2022 and December 31, 2023. For those who want an extra challenge, the highest achievement level is to complete the challenge with the combined distance of the Midwest sections...
The total length of the trail, including both the north and south routes, is 6,800 miles!! The northern route covers 4,834 miles with the southern route covering 5,057 miles. The trail passes through 14 national parks and 16 national forests and uses sections of or connects to five National Scenic Trails, 10 National Historic Trails, and 23 National Recreation Trails. For part of its distance, it is coincident with the North Country Trail, the Buckeye Trail, the Continental Divide Trail, and the Colorado Trail.
The trail passes through the District of Columbia and the following 15 states:
Delaware (45 miles & 2,376 feet)
Maryland (270 miles & 14,256 feet)
West Virginia (288 miles & 15,206 feet)
Ohio (524 miles & 27,667 feet)
Indiana (250 miles & 13,200 feet)
Illinois (219 miles & 11,563 feet)
Kentucky (9 miles & 459 feet)
Iowa (512 miles & 27,034 feet)
Missouri (343 miles & 18,110 feet)
Nebraska (523 miles & 27,614 feet)
Kansas (570 miles & 30,096 feet)
Colorado (1,153 miles & 60,878 feet)
Utah (593 miles & 31,310 feet)
Nevada (496 miles & 26,189 feet)
California (276 miles & 14,573 feet)
Challenge participants rack up as much mileage as they can, and we will track their progress month-to-month as they pass through each state moving east to west. In order to satisfy the vertical component of the challenge, participants must accumulate 52.8 feet of gain for every mile ran (the equivalent of a 1%) grade.
There are three finisher's levels to qualify for awards/prizes from our partner Saucony:
Tier One: 6,800 miles & 359,040 feet (total distance of trail...average of 113.33 miles & 5,984 feet/week)
Tier Two: 5,057 miles & 267,010 feet (trail distance with southern alternate...average of 84.28 miles & 4,450 feet/week)
Tier Three: 4,834 miles & 255,235 feet (trail distance with northern alternate...average of 80.56 miles & 4,254 feet/week)