In 2018, Fleet Feet Pittsburgh launched the "Summit Series" virtual contest. In 2019, we "thru-hiked" the Appalachian Trail. Now in 2020, we are excited to roll out the Triple Crown trail challenge!!
This year we are tackling one of distance hiking's greatest accomplishments...the calendar year Triple Crown. A successful Triple Crown consists of completing the Appalachian Trail, the Pacific Crest Trail and the Continental Divide Trail in the same year. But this time, we are ONLY focused on the vert...
Between 12:01 AM on 1/1/20 and 11:59 PM on 12/31/20, challenge participants will record all elevation gain they earn on two feet. Elevation will count toward each consecutive trail "level", which corresponds to a popular race distance turned it on its head!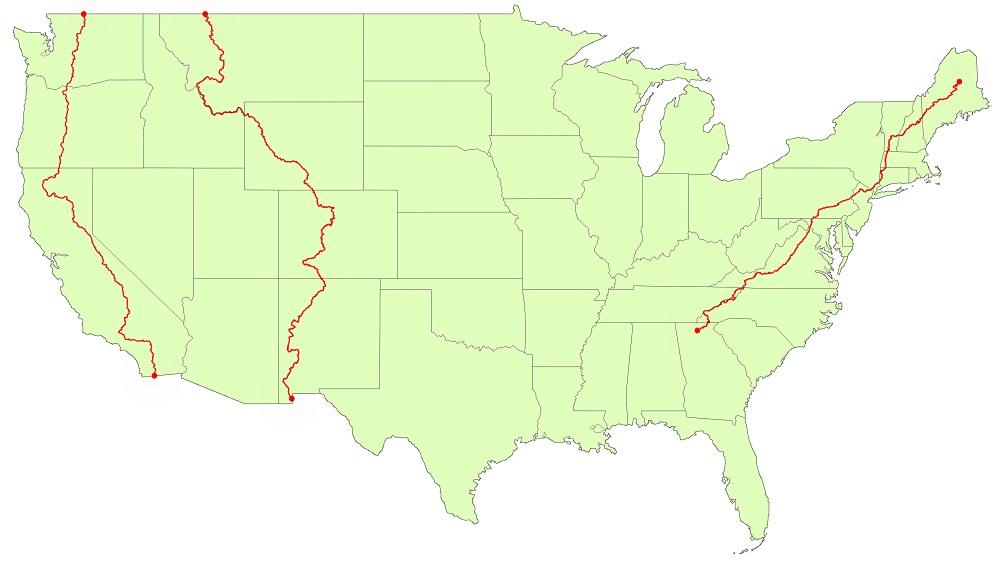 Appalachian Trail: 10K (32,736 feet)
Pacific Crest Trail: Half-Marathon (69,168 feet)
Continental Divide Trail: Full-Marathon (138,336 feet)
Runners who successfully complete the Triple Crown Challenge will need to log a total of 240,240 feet of elevation gain. It's easy to remember...20,020 feet of gain for each month of the 2020 calendar year.
Our sponsors will be providing prizes for our top finishers, and Fleet Feet Pittsburgh will be delivering a bit of "trail magic" along the way. Any participant who meets the 20,020 feet-per-month criteria during ANY month of the year will recieve a $20 Fleet Feet coupon (max one per month). That's a chance to earn $240!!
To participate, simply join the Rock Runners Strava club and Facebook group and look for registration announcements.
See you on the trails!!