Saturday, February 2
11AM - 12PM
Fleet Feet Pittsburgh
Enhance any run training program by implementing core component of cross-training and strength-training. Learn the basic principles of the kinetic chain, and get easy-to-understand examples of how to perform the best exercises to benefit your running. Increase your efficiency and economy, while limiting your risk of injury with this workshop-style class!
About the Coach: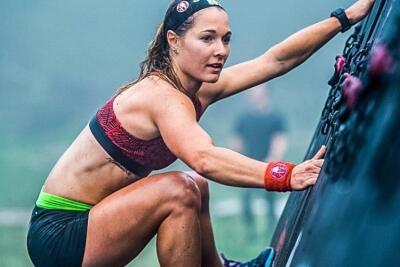 Regina Stump is a sport science nerd who loves nothing more than training on trails and mountains! She is an Elite Spartan Race Athlete, as trail running and obstacle course racing are her favorite style of competition. She regularly participates and places at events ranging from half-marathons to ultra-distance events.
Regina played four years of college soccer at Messiah College, where she attained her BS in Exercise Science. She has appeared in two back-to-back NCAA DIII National Championships (2011, 2012), has an appearance in the Sweet Sixteen, and an appearance in the After graduation in 2015, she attained her MS in Sports Medicine from the University of Pittsburgh. She is also a Certified Strength and Conditioning Coach with the National Strength and Conditioning Association and a RunFit Certified Coach through Revolution Running.
Regina works as a Performance Coach at TELEO Performance, where she specializes in human movement optimization and athletic development. She is also a research assistant at the University of Pittsburgh in the Neuromuscular Research Laboratory, where she works on a study aimed at optimizing training protocols within the military.