Last year we conquered the highest peaks along the U.S. Rocky Mountain range.
In 2022 we're taking you across the border into Canada!!
During the months of March through September, challenge participants will be tasked with completing the seven sections of the Canadian Rocky mountains by racking up the corresponding mileage and elevation gain. Runners will submit their totals at the end of each month, and any extra mileage or elevation does NOT roll over into the next month. Participants will attempt to accomplish each individual section of the trail, and be the first to the northern terminus in September!!
But there's a big catch...
In order to remain in the challenge each participant MUST make EACH of the monthly criteria. If a runner does not complete a section, they have missed the "cutoff time" and must remain on the sidelines to cheer on the others. Just like ultrarunning, this game is a war of attrition.
March (Section A) - Border to Coleman: 93.7 miles and 18,393 feet
April (Section B) - Coleman to Kananaskis Lakes: 125.9 miles and 20,755 feet
May (Section C) - Kananaskis Lakes to Field: 132.9 miles and 23,995 feet
June (Section D) - Field to Saskatchewan Crossing: 68.5 miles and 6,121 feet
July (Section E) - Saskatchewan Crossing to Jasper: 122.8 miles and 17,994 feet
August (Section F) - Jasper to North Boundary Trail: 65.2 miles and 7,531 feet
September (Section G) - North Boundary Trail to Kakwa Lake: 118.0 miles and 16,776 feet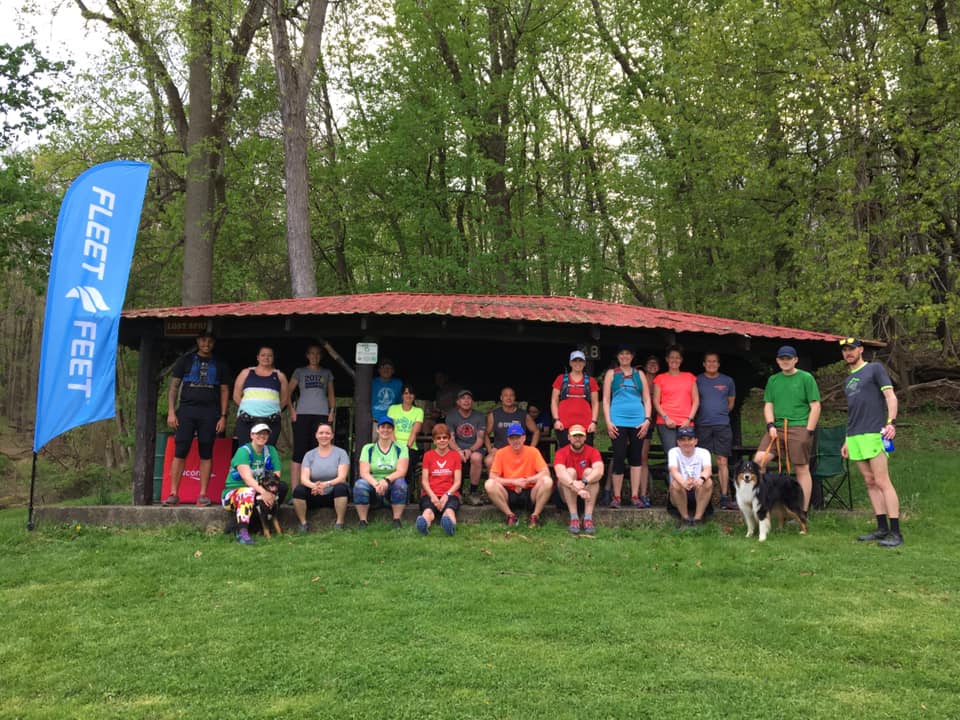 Fleet Feet Pittsburgh and our trail running sponsor Saucony will be providing prizes for each participant who successfully completes all seven sections, as well as prizes for the first three finishers. Trail mileage is encouraged, but not required. To participate for free, simply join the Rock Runners Facebook group and look for the announcements.
Let's hit the trails!!