Middle School Run Camp
It's that time of the year again! Back for its 3rd iteration, we are thrilled to announce that Fleet Feet Pittsburgh will once again be hosting our Middle School Run Camp this summer.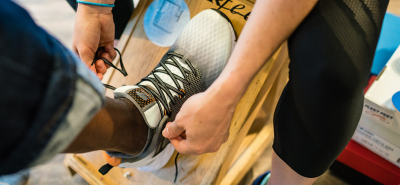 About the Program:
Middle School Run Camp is led by UST&F Certified Coach Brad Popple, and is a workout camp designed for rising 6th, 7th, and 8th graders looking to build endurance and learn the fundamentals of running while having fun. Participants will learn proper running form and training through exciting drills and games in this non-competitive program suited for all levels of runners. Whether running cross country, playing team sports, or just looking for a fun way to stay active this summer, consider joining Middle School Run Camp! 
Camp runs July 7 to August 28
Kickoff weekend: June 30 - get fit for shoes, meet the coaches and asks questions!
Workouts held twice a week:

Wednesday 6:30 pm – 7:30 pm at South Park
Saturday 9:00 am – 10:00 am at Valley Brook Road (The Pooch Pit) on the Montour Trail.
The Program Fee of $90.00 includes the following:
15 coached group sessions of interactive games to get the kids moving & build endurance
An at-home workout plan
Special discounted coupons for shoes and gear upon registration
A Camp Tech Shirt