Saturday, November 3 at 11:15 am at Fleet Feet
Map out your individualized heart rate training zones, and learn how to structure your workouts for maximum metabolic efficiency! This workshop covers aerobic and anaerobic conditioning, heart rate recovery and the general principles of heart rate variability. You will learn the breathing patterns and respiratory rates that correspond to each training zone, and understand how to implement heart rate zone training into your existing training program.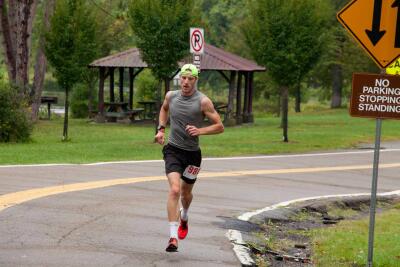 Tim is a competitive distance runner, fitness professional and coach. He has competed around the United States and overseas in distances ranging from 5K to full marathon, with a 5K PR of 16:39 and marathon PR of 3:12. He is an ACE and ISSA certified personal trainer, LES Mills instructor and Elite Group Training program director with over ten years of experience in the field including continued education in yoga, pilates, holistic wellness and sports nutrition. He has coached cross-country teams at the high school and collegiate level, in addition to individual sub-elites and is certified through USATF and ASEP. His training specialties include running economy, injury-prevention and functional/integrative fitness.
Please RSVP Below!