As the mercury drops, you may be feeling a sense of dread anticipating the challenges that may go along with maintaining your fitness in winter. After all, with slush, snow, fewer daylight hours and holiday chaos, there are more reasons not to work out than any in other seasons.
While winter workouts do require a little extra strategy, they can end up being just as fun and rewarding as your warmer-weather runs. Taking these steps will help you stay fit until spring.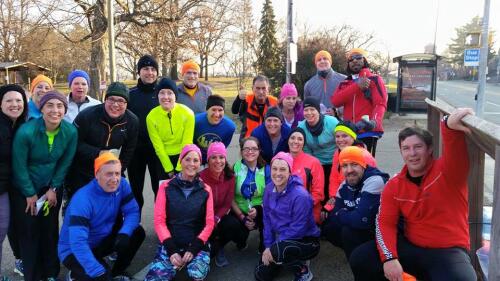 Be warm.
It's especially important to cover your extremities, as they are the first to freeze. Keep your nose, fingers, and ears protected from wind and freezing temperatures. Mittens keep your hands warmer than gloves; pick a pair with a nylon shell that can protect them from the wind. For wet days, make sure to have a shell that will keep you dry and vent the moisture from sweat. Look for shells that are waterproof, but offer some breathability. Be sure to have a warm, dry, change of clothing ready at the end of your run so you can warm up and get dry ASAP. Damp, sweaty clothing increases your heat loss.
 
Deb Recommends: Asics Storm Shelter Jacket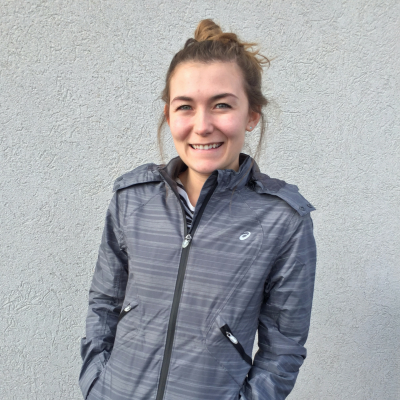 Be seen.
Wear high-visibility brightly colored or fluorescent clothing. Use a handheld light so you can see where you are going, and oncoming motorists can see you.A light that blinks and has LED is best.
 
Emily Recommends: Nathan Streak or Bandolier Vests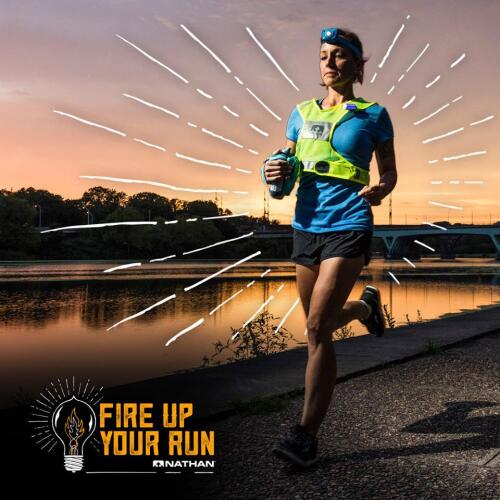 Get some traction.
Packed down snow will offer the best traction. If you're headed into freshly-powdered snow, beware that it can cover up ice patches. Use the sidewalk if it's clear of ice. Ice-grippers that you can attach to your shoes—products like Yaktrax—can reduce your risk of falling.



Alex Recommends: Gore-Tex Shoes

Find some friends.
There's safety in numbers, and that's especially true during the winter. Having a date to meet others will help get you out the door on days when it's tempting to stay in. Even if the conditions outside are not runnable, you can still make dates to strength train or go to a gym class together.
Staff pick: Fleet Feet Sport Winter Training. Whether you're training for a full, half, relay, interval marathon, or you just want to want a group to tackle some new routes with, our Winter Training has something for you. Click HERE to learn more!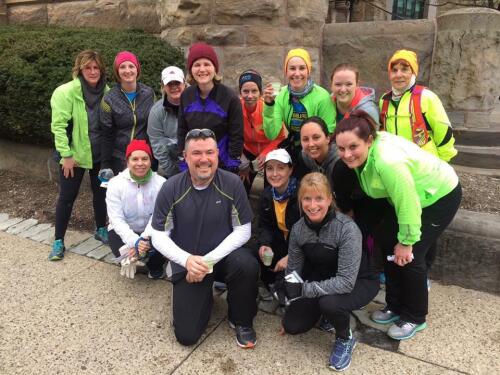 Identify yourself.
Run with ID and carry a cell phone with emergency contacts taped to its back. This is particularly important early in the morning and very late at night, when drivers may be overtired and not as alert and careful to avoid foot traffic.
 
Alex Recommends: My ID Bracelet