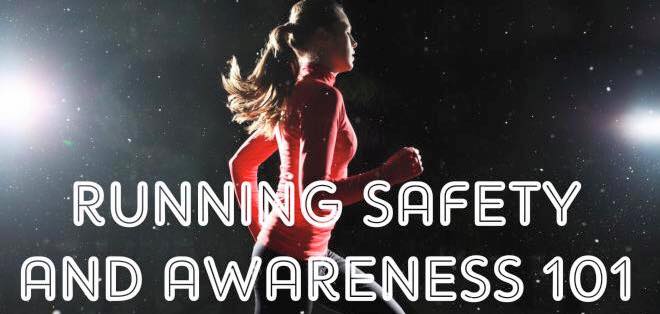 On Tuesday, November 17, we partnered up with Steel City Road Runners, David Holzer and his partners from Pittsburgh Combat Club and Robert Kaschak from Nathan Sports for a Running Safety and Awareness 101 Night.
Thank you David, SCRR, Robert and everyone who attended for making the evening a success! We all had a great time and learned so much about how to stay safe and be seen this winter.
Here are some of the Top Safety Tips we learned that night:
1.)    Stay Visible: Wear bright clothing. Carry flashlights and attach blinking lights to your clothes. If you're running or walking with a pet, attach reflective gear to your four-legged friend as well. Do everything you can to stand out in the dark.
2.)    Tell Someone the Plan: Let someone know where you're going and how long you expect to be running or walking for. That way, if you're delayed your friend or loved one will know something is wrong.
3.)    Go with a Buddy: If you can help it, schedule a time to run or walk when a friend can join you. Pairs are always better. Check out our training programs and the Fleet Feet Flyers if you're looking for a group. You'll never go alone again!
4.)    Keep the Volume Down: If you listen to music during your workout, stay aware of your surroundings. If the volume is up high, it's harder to hear oncoming traffic or other approaching runners or bicyclists.
5.)    Know Your Route: Familiarize yourself with your route before you head out at night. You should know the distance and twist and turns along the way.
6.)    Be Cautious: Many of us take time to recover after our workouts, leaving us fatigued and vulnerable. Save your stretching until you get home if you're in a secluded area and check around and in your vehicle before driving home.