Our very own General Manager Deb Doyle was selected to be a part of Animal Friends' '43 Friends. '43 Friends is meant to engage Pittsburgh's most creative, ambitious and philanthropic professionals to support Animal Friends' lifesaving mission. As a result, this select group of 43 professionals (and the pets who inspire them!) will be honored for their career success, involvement in our community and contribution to the growth of our region.
You can donate to Animal Friends on behalf of Deb and Fleet Feet Sports HERE. 
Check out Deb & Winston's Story below: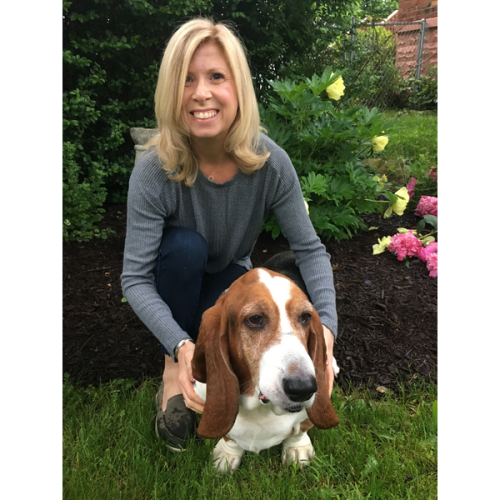 At any given moment, Deb Doyle is most likely training for her next race. She has completed six marathons, numerous half marathons, and too many shorter distance races to count, since she launched on to the Pittsburgh running scene in 2011. Deb is the General Manager of Fleet Feet Sports Pittsburgh, three-time Boston Marathon runner, mother of two energetic young girls, and a proud dog owner of her Basset Hound, Winston who was part of Animal Friends' New Year's Eve Rescue in December of 2008. Having no intention of adopting a dog that day in early January, Deb visited Animal Friends, took one look at Winston and immediately fell in love with him. He has been a cherished member of the family ever since.
Deb recently rescued a second dog, named Zoey, who is adjusting well to her new home and quickly becoming best buds with Winston. When she's not managing her staff of 20+ employees or running her girls to dance class, you can find Deb, Winston & Zoey enjoying a stroll together through their neighborhood in Mt. Lebanon. 

Deb is an advocate for runners both young and old. She is an integrated member of the community and is extremely active in promoting wellness and health. She works with local organizations and universities providing motivational speeches on fitness, nutrition and running.