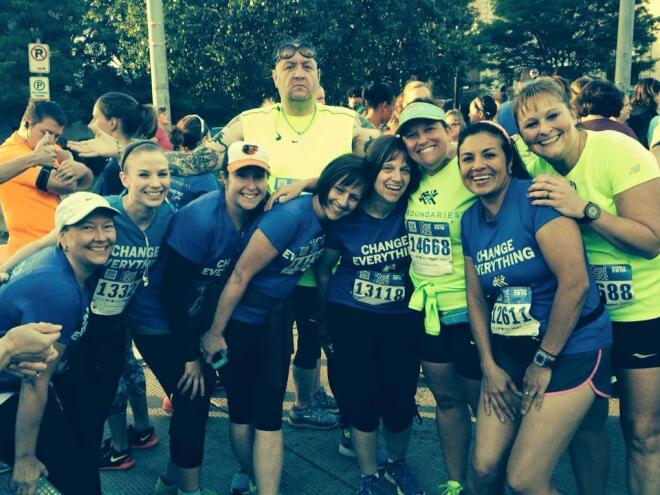 Many of you know her as a coach, a cheerleader, and a fun-loving friend! Kisa is often the first impression new runners and walkers have of Fleet Feet Sports. So many of our Flyers and our friends of the store took their first steps in their new running shoes under Kisa's direction and supportive leadership. Read more about Kisa below!
Why do you run?
I run to be a better version of myself. I run to show my kids that their mom is a strong woman. And I run for the friendships...I have met a lot of great people along the way.
How does running make you feel?
It makes me feel empowered. It lets me push myself to my own limits and a little bit out of my comfort zone.
Where is your favorite place to run? Why is it your favorite?
My favorite place to run is anywhere in the city that allows me to cross its bridges. There is nothing better than starting off your morning with a "Good Morning Pittsburgh!" as you look into parts of the city from its bridges.
What other fitness activity to like best, when not running?
I like hiking, although I should not be the girl with the trail map! I love the +Addaday roller to work out the kinks and tightness before and after a workout. It feels great to know that I have earned the soreness in my legs!
Why do you work at Fleet Feet Sports?
My "why" is the people who come in the door looking to take part of their life back by getting into running. I remember how hard it felt in the beginning, but how I felt when it became something that I looked forward to doing. And I had to share that feeling with others!
When do you find yourself relating to customers most?
I relate to the people out there who struggle when they get started in our programs. The ones who need the extra encouragement and then all of a sudden, one minute of running has turned into five, and so on. Running is rarely "easy" for me, but I am a firm believer that when you put the work in and believe in yourself, you can be successful. It's just a matter of understanding what your goal is, not everyone else's.