Saturday, October 22: Talk begins at noon! 
Kelly Harvey-Jones will join us on Saturday, October 22 for a talk on two topics a lot of us busy, hard-working ladies could use some pointers on: Emotional Eating & Stress Management.
Emotional Eating 
Are your emotions driving your food choices? Do you sometimes feel like the food is controlling you instead of the other way around? Come learn about emotional eating and what you can do to get back in the driver's seat. 
Stress Management
Stress is really bad for us, right? It can be. But it can also be used to our advantage. Learn about the latest research on stress and ways it can actually enhance your life.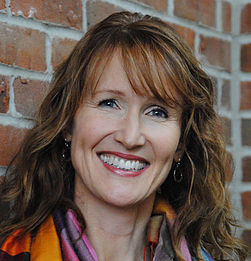 Kelly Harvey-Jones is a Licensed Professional Counselor certified in Plant-Based Nutrition & Wellness Coaching. She specializes in lifestyle behavior change. Her passion is offering powerful & effective programs designed to empower people to achieve their goals & feel their best. Kelly's services include customized wellness programs, speaking engagements and individual appointments. She serves businesses that are seeking wellness education for their employees and adults in the community who are interested in sustainable lifestyle change. 
Invite your friends! Learn something new! Improve your health and happiness! 
 Click HERE to RSVP! Seats are limited!