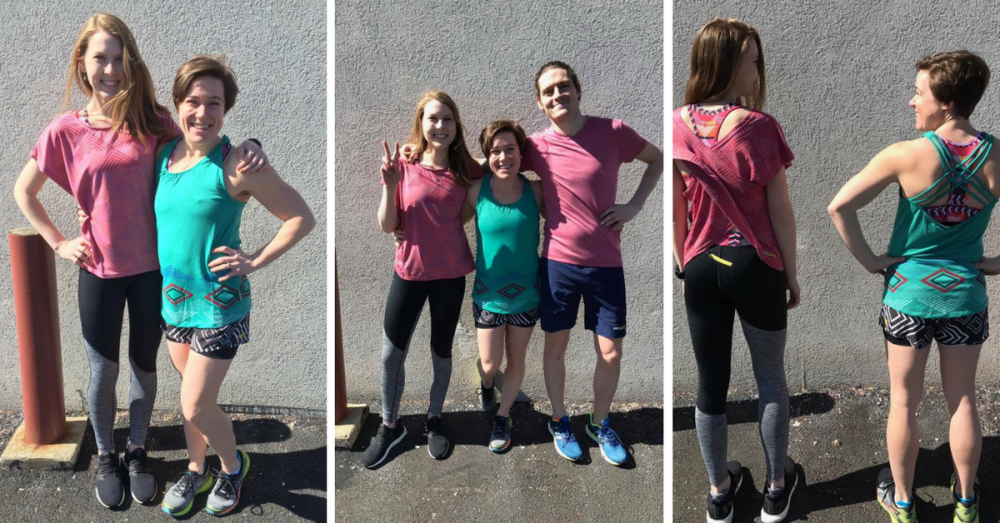 I am very excited about the newest apparel line that we have to offer to you, Janji. Janji (pronounced john-jee) means "promise" in Malay. This unique running apparel brand features hip, fashionable pieces that stand up to the demands of your run. With a technical fabrication and the softest fabric around, Janji has created a line of running apparel that is very wearable. So much so, that you might find yourself wanting to wear it both on and off your run!
But, what's even better about Janji is that it is a company created with the mission (or promise) of giving back. The idea for Janji was born on a blistering hot day four years ago, when founders Mike and Dave were at a track meet where they asked the question: What if runners could do more than just race for a cause? What if they could give back every time they ran?
Since that day, Janji has become the leading give back running brand, and has given over ten thousand years of clean water to people worldwide. Why clean water? Runners can't run without water. And yet over 700 million people around the world lack basic access to clean water. Janji wants to change that - every piece of Janji apparel goes toward giving one year of clean water to a country around the world by building, maintaining, and promoting clean water projects. When a runner runs with Janji, they're not just running for themselves; they're running - and giving water - for another.