Fleet Feet is thrilled to welcome RunBK as our newest retail partner!
And with a slogan like #CrossTheBridge, who better to rep this brand than the city of Pittsburgh?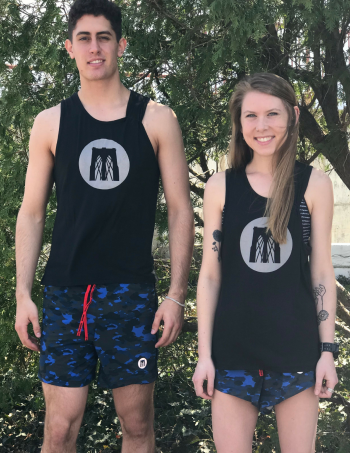 RunBK is a boutique running apparel brand; the underdog in a world dominated by a handful of behemoths. All of their pieces are designed in Brooklyn, NY with creative input from a team whose collective miles run sum to more than five trips around the globe. Brooklyn Running Company is proud to work with local running stores and believe they are an invaluable resource in their respective communities and are emblematic of why "shop local" is an important and sustainable movement.
Willy B 5 Inch Short: A 2-in-1 short that's perfect for running, cross training and everything in between. This short has 3 water resistant pockets that are large enough to hold a phone or multiple gels. 
Willy B 3.5 Inch Split Short: It's rare to see a 3.5 inch short with a 2-in-1 liner, but this split short from RunBK is carefully designed to not ride up while you're running. It also comes with a 3 water-resistant interior pockets which is unheard of in a split short!
Shadow Singlet: Tanks can be functional AND look cool. The soft fabric on this singlet creates an especially enjoyable sensory experience and looks stylish with the over-sized reflective bridge logo. 
RunBK was originally designed as a men's line of apparel. So while these pieces are a men's cut, the premium fabrics and quality are something women love and cannot resist!