Whether you're new to running or just looking to change up your routine, trail running might be for you! As someone who trains for races up to 100 miles long, Brad has spent a lot of time on the trails and can tell us why he enjoys taking breaks from the pavement every once in a while. 
.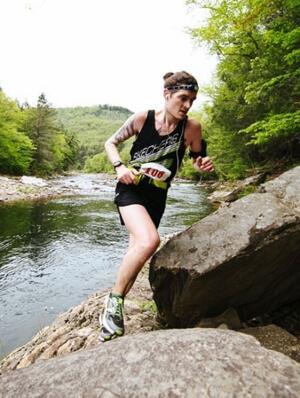 Here are his top 5 reasons to 

hit the trails!
1. Scenery | We're fortunate enough to have some beautiful trails here in Pittsburgh, especially this time of year with the leaves changing colors. There is so much more fun stuff to see on the trail than on the city streets!
2. Makes You a Better Runner | Trail running works different muscles than road running, and the soft terrain is easier on your body. I feel stronger and I recover more quickly! 
3. No Traffic | No cars means no waiting at cross walks or breathing in fumes. 
4. More Adventurous | There's something exciting about running on a path through the forest that twists and turns a lot. It makes your run feel like an adventure instead of just logging miles. 
5.  Meeting New People | Trail runners are a unique group of people and I've made some great friends through the sport.
Here are Brad's 3 trail essentials: 
1. Merino Wool Quarter Socks: They're great at keeping your feet dry and the quarter length keeps rocks and dirt out of my shoes.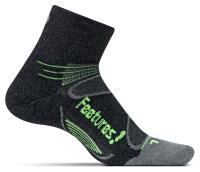 2. Nathan Exo Shot: This is my favorite handheld water bottle because it's lightweight and I can stash it in my pocket when it's empty.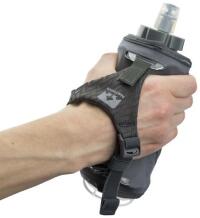 3. Goodr Sunglasses: They're lightweight, polarized and for only $25 I'm not worried if something happens to them while I'm out on the trails.