Do you have what it takes to become a Speed Demon?!

The Fleet Feet Pittsburgh Speed Demons Track Club is a group of experienced runners who want to take their performance to the next level. The team meets every Wednesday at 6:30 PM at the Schenley Oval Sportsplex for an expertly-designed workout from our Head Coach. If you are willing to work hard to get faster, and are interested in joining the group, contact Coach Tim at training@fleetfeetpittsburgh.com to determine if these workouts are right for you!
---
Meet the Coach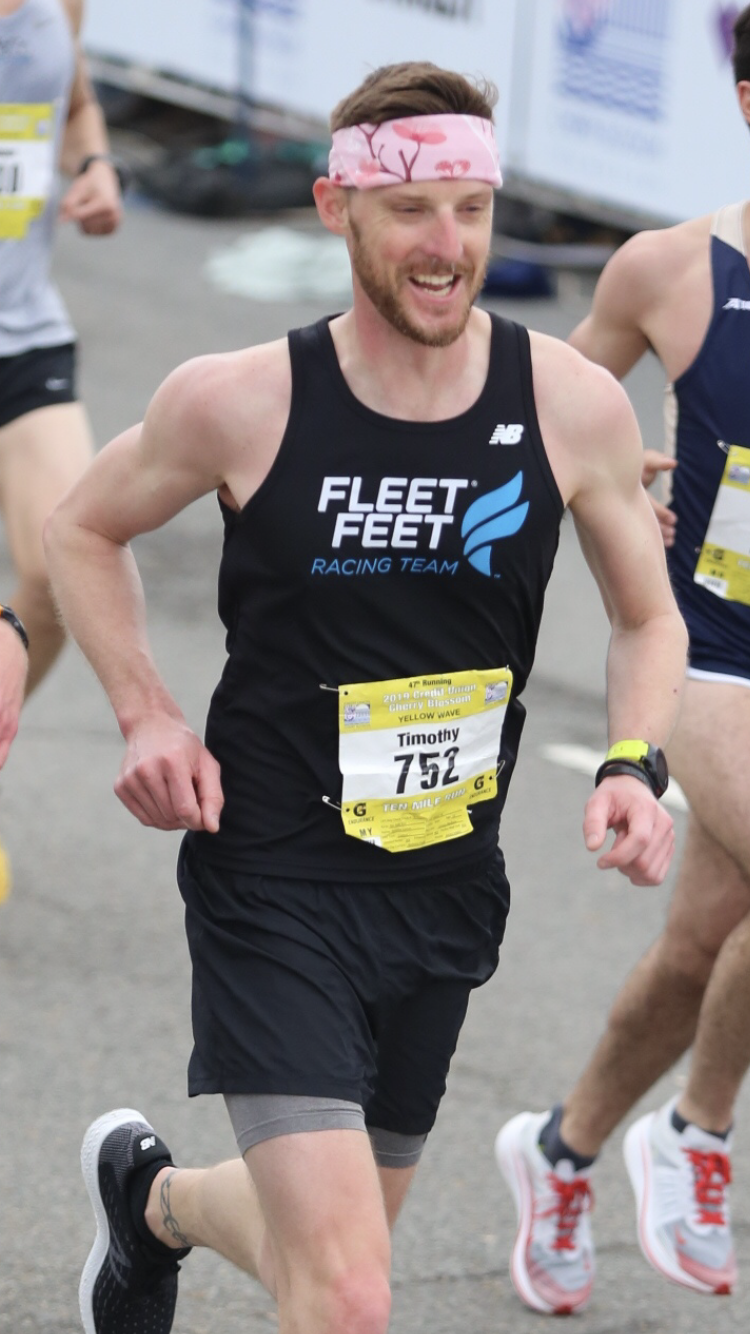 Timothy Lyman is a health & wellness professional specializing in fitness program development, management and coaching. He is both an ACE-certified Health Coach and Personal Trainer, in addition to being a NASM-certified Performance Enhancement Specialist. He has coached cross-country teams at both the collegiate and high school levels, created and coached both large and small group fitness programs in a facility setting and has worked with individuals at all levels across all disciplines. His training focuses include health coaching, strength-training and running performance. He has been a resource for Elite Daily, NBC News, Insider, Shape, LiveStrong, PopSugar, Real Simple, Yahoo! and Runner's World.
Coach Tim can be reached at tim@fleetfeetpittsburgh.com