The Liberty Mile is back and better than ever, and Fleet Feet is thrilled to partner with P3R as the new title partner of the Liberty Mile! Scheduled for Friday, August 9, this unique one-mile race has been consistently recognized as one of the "The 35 Most Iconic American Races" by Runner's World.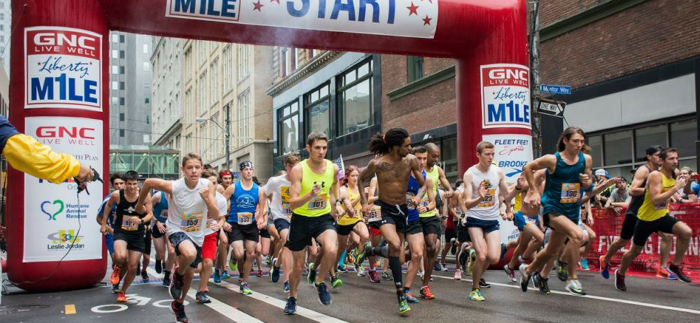 This "night at the races" brings runners of all ages and abilities together to celebrate fitness through one-mile races for recreational, competitive and professional runners. Challenge yourself, family, friends and others to find out who's the fastest during this nighttime race in the heart of the Cultural District in Downtown Pittsburgh!
Whether you're a pro or average joe, a 

variety of race heats

 are available for those who want to run for fun, participate in the Corporate Challenge or fuel their competitive side.