January 19
1pm - 2pm
Fleet Feet Pittsburgh
We already know how to put in the necessary miles to meet our running goals. What we often overlook, however, is strength training. For runners, it is important to build balanced and targeted strength to support our efforts on the road, track, or trail.
We're thrilled to welcome Dr. Aaron Palmieri from Next Level Spine and Sport to Fleet Feet for a talk on functional movement, strength training and injury prevention. Take care of nagging injuries and stay healthy in 2019 so you can keep showing up!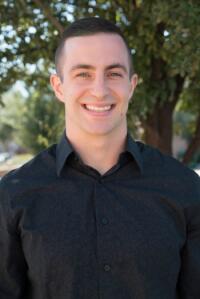 Dr. Palmieri is passionate about improving the lives of his patients through sports rehabilitation, injury prevention, and performance enhancement. He has worked with all levels of athletes ranging from weekend warriors to those in Major League Baseball and the NFL. Certifications and trainings include:

- Full-body certified in ART (Active Release Technique)
- SFMA (Selective Functional Movement Assessment)
- FAKTR (Functional and Kinetic Treatment with Rehab) 
- Rocktape FMT 1&2 Certified
- CF-L1 Trainer
- ClinicalAthlete Weightlifting Certified Coach
RSVP below!