What happens if every runner, on every run, picked up a piece of trash? Join us in a nation-wide community-engaging competition this Earth Day focused on improving the health of our local trails.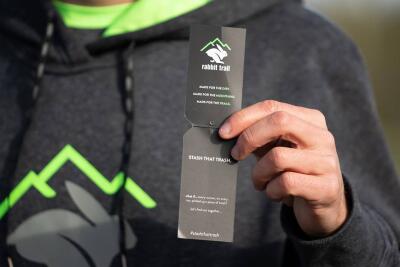 Join one of the groups listed below, form your own, or head out solo and collect as much trash as you can. After the run, bring your trash to Fleet Feet Pittsburgh where we will do a final weigh-in. The team who cleans up the most trash will win a the following prizes!
---
Meet up with one of the following groups!
South Park Trail Runners
Monday, April 22 
Meet at 6pm, Run at 6:15pm
1888 Brownsville Road, South Park 15129 - Meet at the fair grounds under the clock
Facebook Group
Contact: Suzanne Natter 
North Park Trail Runners (2 Events)
Monday, April 22
1.) 9:30am - 12:30pm
Bull Creek Road Parking Lot
Facebook Event
Email amy.nlsn@yahoo.com or RSVP through the Facebook Event
2.) 3:00pm - 6:00pm
Riddle Road
Facebook Event
Email tinabenedek@gmail.com or RSVP through the Facebook Event
South Hillbillies
Monday, April 22 | 6:30am
Southside Riverfront Park 
Facebook Event
Contact: Emily Sagun (emily@fleetfeetpittsburgh.com)