Bob Shooer - President/Owner

Following a career in department store retail, Bob has been part of the Fleet Feet organization for fourteen years, and has owned the store since 2007. Bob is committed to providing a premium in-store experience and ensuring that Fleet Feet Pittsburgh is the destination for all things running and walking in the tristate area. In a recent interview Bob stated "What sets us apart here at Fleet Feet Pittsburgh is our relentless pursuit of excellence and commitment to our community". He went on to say "everyone who works here at the store has a passion for what we do. We all get a tremendous sense of fulfillment from knowing that in our own way, we are helping to change lives". He is very proud that Fleet Feet Pittsburgh has been voted one of the Top 10 Running Stores in America in 2018, 2019 & 2020.
Bob is the Chairman of the Fleet Feet National Franchise Advisory Council and serves on many committees and boards. He has lived in Mt. Lebanon for most of his adult life.
Deb Doyle - Vice President/Co-Owner

Deb first became a part of the Fleet Feet Pittsburgh family when she participated in our Half Marathon Training Program in the spring of 2011, and she became hooked. She then became a Mentor for other Fleet Feet training programs and eventually joined our team as the apparel buyer in April 2012.
Now VP/General Manager and part owner, Deb oversees all store operations, and brings a wealth of experience in this regard. Deb thoroughly enjoys being connected to the Pittsburgh running community, and is passionate about ensuring that our customers receive a memorable and premium experience each time they are in our store.
Deb ran her first full marathon in Columbus in October of 2013, qualifying for Boston. She has since run a number of marathons, half marathons, and local races of varying distances. She set her marathon PR of 3:42:47 in Chicago in 2019. Deb lives in Mt. Lebanon with her husband and two daughters.
Timothy Lyman - Director of Training Programs

Timothy Lyman is a health & wellness professional specializing in fitness program development, management and coaching. He is both an ACE-certified Health Coach and Personal Trainer, in addition to being a NASM-certified Performance Enhancement Specialist. He has coached cross-country teams at both the collegiate and high school levels, created and coached both large and small group fitness programs in a facility setting and has worked with individuals at all levels across all disciplines. His training focuses include health coaching, strength-training and running performance. He has been a resource for Elite Daily, NBC News, Insider, Shape, Byrdie, LiveStrong, PopSugar, Real Simple, Yahoo!, USA Today and Runner's World.
Kyle Pusateri-Nilson - Assistant Store Manager

Kyle joined the Fleet Feet family as a member of the FFRC, training for his first marathon in 2017. Little did he know that he would be joining the store's leadership team in 2019 as an assistant manager after more than a decade of managing restaurants. After the 2017 Pittsburgh Marathon, he was hooked on running, and eventually qualified for the 2020 Boston Marathon. With that race going virtual, his quest to toe the starting line in Hopkington, MA is going to have to wait a little longer!

After growing up on the west coast, Kyle now lives with his wife, daughter, dogs and cats in the South Hills.
Justin Dilanni - Asst. Store Manager/Footwear Buyer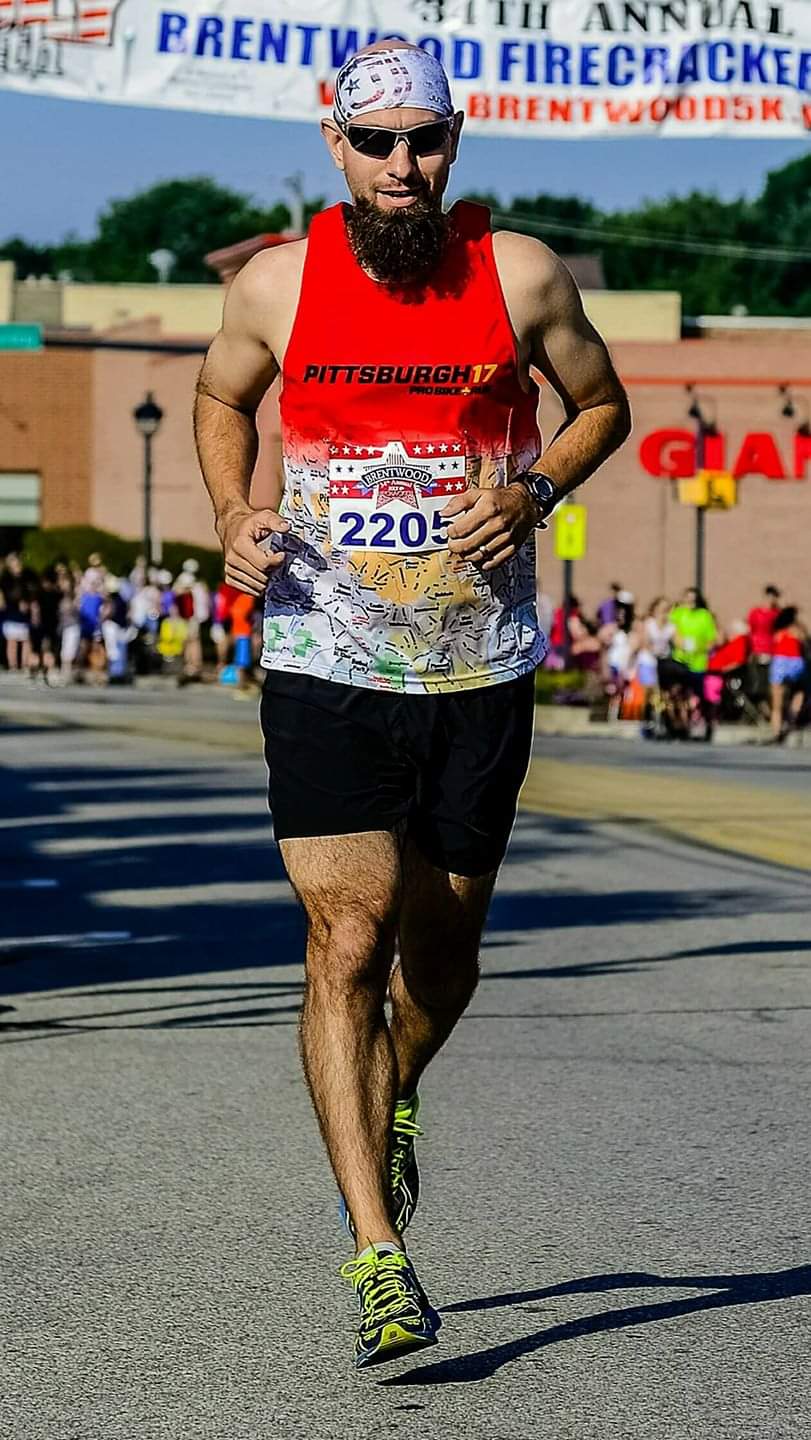 Justin started running track at the age of 11, and ran his first 5K that summer. He went on to compete in cross-country and indoor/outdoor track at West Allegheny high school and Robert Morris University. Justin has worked in the run-speciality industry for more than 20 years, and is a self-described "runner with a shoe problem." He holds coaching certifications from both the RRCA and USATF.
Justin enjoys playing music and juggling, and lives near Ambridge, PA with his wife, three children and a cat.
Angela Shine - Marketing Manager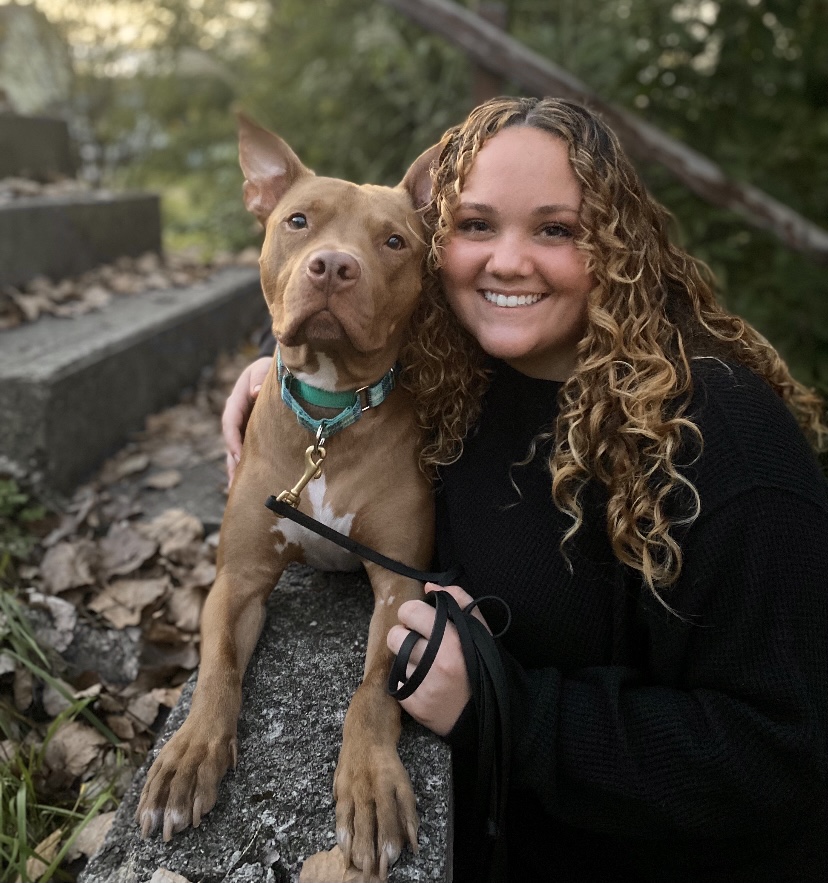 Angela is a Pittsburgh native and was a softball pitcher for most of her life. She has always had a deep passion for sports and is excited to bring that passion to Fleet Feet Pittsburgh. As the Marketing Manager, Angela will evaluate and optimize marketing strategies for continued company growth and community engagement. She is happy to be working with a team of colleagues who all reveal their enthusiasm for their work and connections within the Pittsburgh community.
Prior to joining Fleet Feet Pittsburgh, Angela was the Special Events Manager for the Pittsburgh Pirates Organization. She holds a Bachelor of Science Degree in Marketing and Management from Penn State University. In her spare time, she enjoys travel, the outdoors, and time spent with her family, friends, and her beloved dog, Chopo.
Travis Myers-Arrigoni - Retail Experience Manager

Travis began running when he was in 8th grade to get in shape for basketball. Little did he know, that running would become his passion and a major vehicle in his life. Travis is an alumnus of Canon McMillan High School and Slippery Rock University, where he was on the cross country and track teams and earned degrees in Psychology and Public Health. His running focus has since turned to road races and marathon, where he is hoping to participate in some major races and keep improving.
He is excited to be working at Fleet Feet Pittsburgh because he wants to make a difference in the community by providing people with the motivation, tools, and resources to live healthier lives. Travis currently lives in Pittsburgh with his wife, Hopi, and their cat, Gatsby.
Jackie McLean - Team Lead/FIT Professional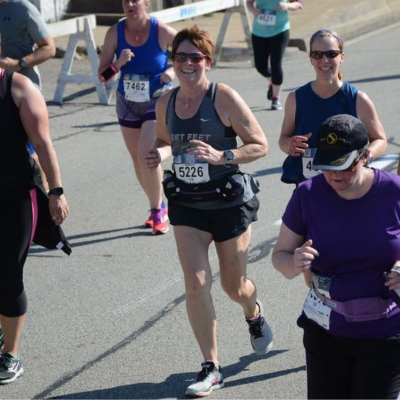 Jackie found distance running thanks to hungry Fleet Fleet runners who frequented Houlihan's every Thursday night after their runs, where she had been a manager. With their encouragement she joined the No Boundaries program in 2012. She ran her first 5k at the Great Race on her birthday. She was hooked. She got involved in various Fleet Feet Sports training programs and has completed numerous road races of various distances.
Jackie has been actively involved as a mentor in the No Boundaries program, where she shares her love of running and inspires others to start their own training, no matter what their ages! As Jackie's passion for running grew she said goodbye to the restaurant business and joined the Fleet Feet Pittsburgh team so she could share her love of running with others within the community.
Jackie and her husband Michael live in Greenoak with their four spoiled rescue beagles Chessey, Beardsley, Wottle and Petey.
Malcolm East - FIT Professional
Malcolm is originally from Twickenham, a suburb of London. In 1976, after accepting a track scholarship from the University of Arkansas, he moved to the United States. He is a well-known marathon runner, with a personal best 2:11:35, which landed him 5th place in the Boston Marathon. He has placed first in the Pittsburgh, Copenhagen, and Columbus Marathons. Additionally, he placed 2nd in the San Diego Marathon, 3rd in the Rio de Janeiro Marathon, 5th in the Beppu Marathon in Japan, and 7th in the London Marathon. Previously, he was the British Record holder for completing a 30K in 1:32:00.
Bob Pikelis - FIT Professional

Bob joined the Fleet Feet group in February of 2014 after retiring from a sales position with Nestle USA. Bob has been involved with the local running community for the past 32 years and can be seen at quite a few of the local races. He has run over a dozen marathons and was a part of the pacing team for the Baltimore Marathon. He was a part time cross country coach at Canon-MacMillan in the late 1990's and still likes to work with anyone looking to improve their running.
Bob lives in Canonsburg with his wife Anna and they both enjoy traveling, photography and exploring new areas of the country. He also enjoys playing golf, music, and the guitar in his spare time.
K.C. Wise - FIT Professional

K.C. is a mom, wife and freelance writer/editor as well as a cheerleader for Fleet Feet and its training programs. With no prior running experience, she joined Fleet Feet's No Boundaries 5k training in 2014 to set a good example for her then 5-year-old son. Completing the program was such a great experience that she has trained and mentored in Fleet Feet's 5k, 10k and marathon training programs ever since. K.C. loves that through mentoring and working part-time in the store, she meets lots of people who are making positive changes and gets to help them turn "I can't" into "I did."
Jennifer Cox - FIT Professional

Jen started running in college as a way to stay fit after retiring from competitive gymnastics. It's been a part of her life ever since, which has made her a firm believer that running changes everything. Beyond supporting a healthy lifestyle, running has provided a mental escape, a social platform, and opportunities to engage in the community. Racing distances from 5K through marathon, Jen loves to compete against the clock and is always looking for that next PR.
Jen is excited to turn her passion into a career at Fleet Feet, and share experiences with runners and walkers at all stages of the sport. In the meantime, you may see her running the hills of Mt. Lebanon, where she lives with her husband, Christian, and three daughters.
Jason Slepsky - FIT Professional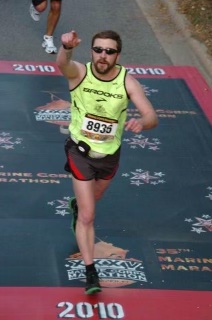 Jason began running in high school as a way to train and cut weight for wrestling. At the time, he did not know that running would play a major role in his life. In 2000, Jason got a job at a running store and began running marathons and discovered trail running. He prefers long distance running and has done several marathons and 50Ks. He's excited to be at Fleet Feet Pittsburgh, and once again be a part of the running community. Jason also enjoys music, playing guitar and vintage clothing. He lives in Moon Twp. with his wife, son and daughter.