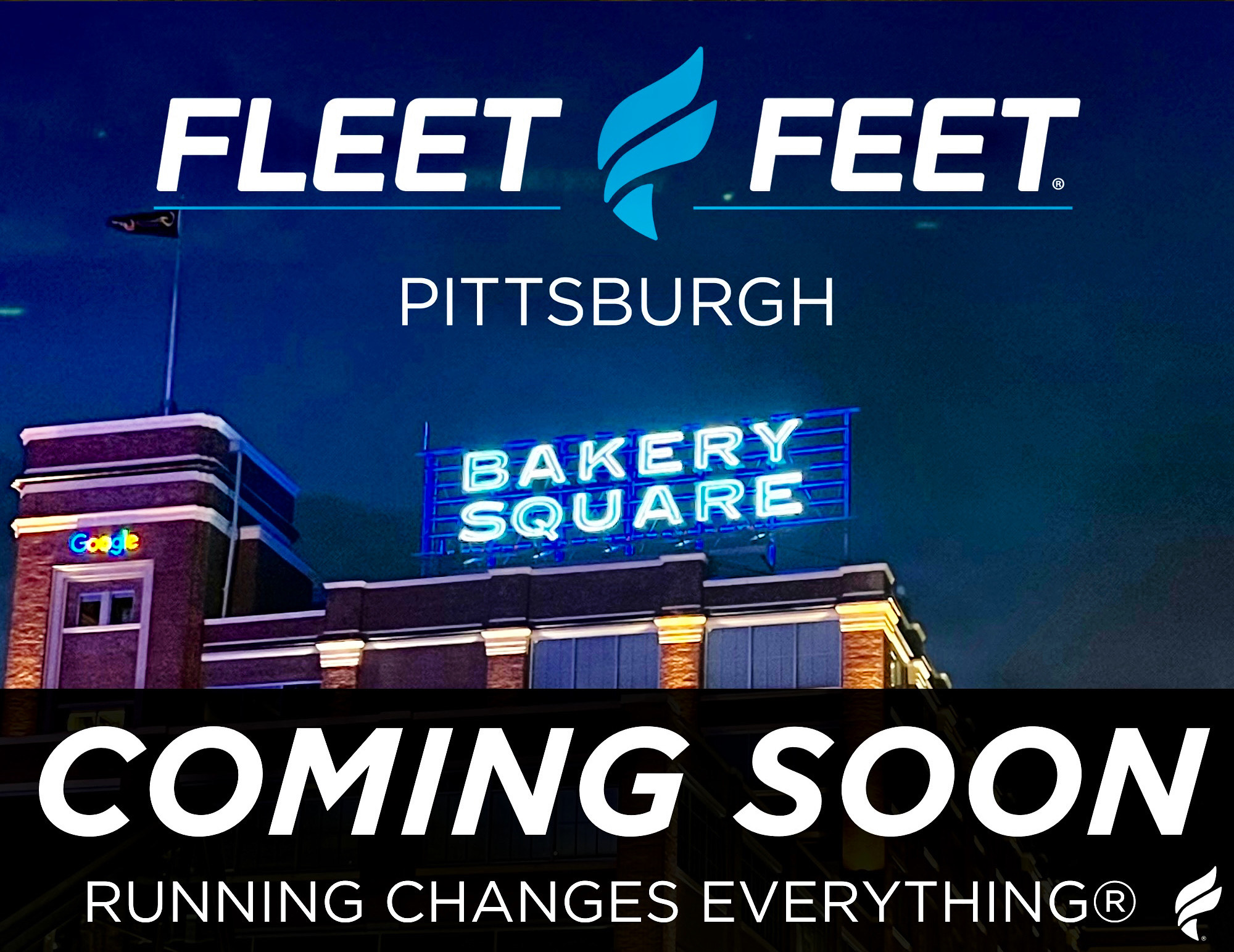 Dear Friends,
I am excited to let you know that we are opening a new Fleet Feet store in Pittsburgh. Fleet Feet Bakery Square is coming this fall!
At Fleet Feet Pittsburgh, our mission is to inspire and empower the runner in everyone. We are committed to making running as accessible as possible for Pittsburgh and the surrounding communities, and we recognize that there is an opportunity to support and serve runners in the East End of Pittsburgh. We are excited to bring our unmatched standard of service, expertise, and passion to runners, walkers, and fitness enthusiasts in the East End.
When our second store opens later this year, it will feature Fleet Feet Pittsburgh's exclusive outfitting experience, which includes 3D foot scanning and personalized solution recommendations from our team of expertly-trained outfitters. We will offer twelve brands of premium running footwear, an amazing assortment of apparel, and all the gear you need to keep you moving comfortably.
But just as importantly, we are committed to doing what we have been doing for the past 20 years, and that is connecting with and supporting our local community. I look forward to sharing our progress as we approach the opening of our newest store, and as always, thank you, our loyal customers and community partners, for your continued support through the years.
On behalf of the entire Fleet Feet Pittsburgh Team, we can't wait to see you in Bakery Square later this year!
Sincerely,
Deb
Locations
Fleet Feet Pittsburgh - South Hills
1751 N. Highland Road
Pittsburgh, PA 15241
M-F: 10 - 7
S: 10 - 5
Su: 12 - 5

View Store
Fleet Feet Pittsburgh - Bakery Square
186 Bakery Square Blvd
Pittsburgh, PA 15206
M-S: 10 - 7
Su: 12 - 5

View Store