It's no secret that running shoes are getting faster, but this summer we've seen more brands than ever getting in on the action. With innovations like carbon plates and nitrogen-infused midsoles, these kicks are backed by science and proven to give you the extra edge on race day. 
Whether you're after a new PR, gearing up for a tough workout, or racing the Fleet Feet Liberty Mile, there's something for everyone this summer. 
---
 1. Nike Zoom Fly 3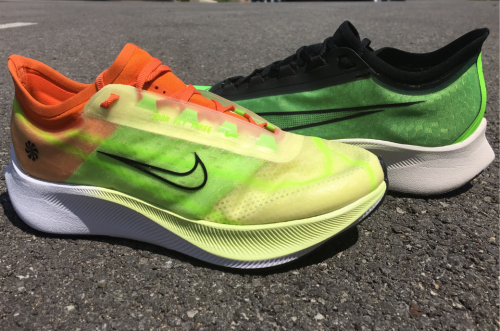 It's no surprise that Nike made the list with one of their most popular summer releases. The Zoom Fly 3 combines their signature React Foam with a responsive carbon plate for a comfortable ride with a fast fast feel. The new Vaporweave upper makes the shoe a tad lighter than the previous version, and there's something to be said for the confidence boost of wearing a shoe that looks this cool. The Zoom Fly 3 is a versatile option that can take you from a tempo run to the start line of a race.
Specs
Weight: Women- 7.7oz, Men- 9oz
Drop: 8mm
Cost: $160
2. HOKA ONE ONE Carbon X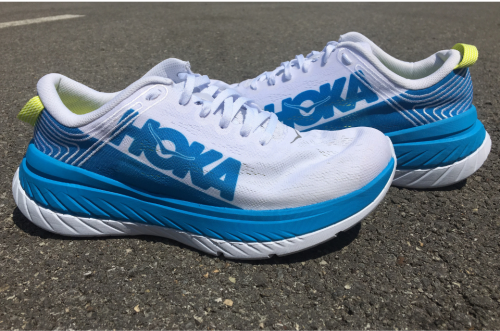 While HOKA ONE ONE is known for their over-sized sneakers, they're no stranger to speed. The Carbon X already broke the world record for 50 miles this year in California, and now it's ready for your next PR. Even if ultras aren't your thing, this shoe is perfect for shorter road races and can be used as an everyday trainer. The carbon plate adds some structure and spring to HOKA's signature foamy midsole for a perfectly balanced ride.
Specs
Weight: Womens- 7.2oz, Mens- 8.7oz
Drop: 5mm
Price: $180
3. New Balance FuelCell Rebel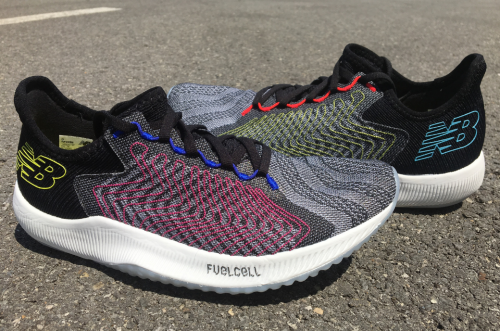 New Balance skipped the carbon plate (for now...#spoileralert) and opted for a nitrogen-infused midsole that gives the FuelCell Rebel more energy return than their traditional foam. The flared midsole design doesn't just look fast, but researchers found that more traction on the outside of the foot helps runners move through the gait cycle more efficiently. The FuelCell Rebel's smooth ride and sleek look will give you the boost you need on race day.
Specs
Weight: Women's- 7.2oz, Men's- 9.5
Drop: 
Price: $130
4. adidas Adios 4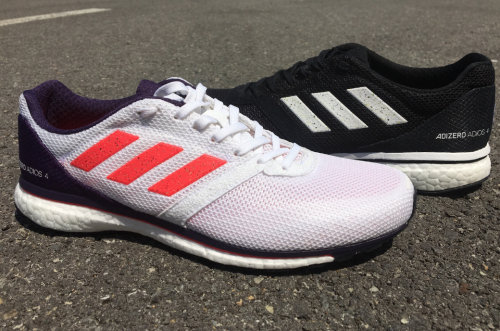 If it ain't broke, don't fix it. The fourth iteration of the adidas Adios is a no-frills racing flat that can still hold its own against new releases we've seen. This lightweight shoe uses adidas's singature Boost technology for a responsive and durable ride. If you're looking for a more traditional racing shoe, the adios gets the job done.
Specs
Weight: Women's- 6.8oz, Men's- 7.8oz
Drop: 10mm
Price: $140