PORTLAND & LAKE OSWEGO WINTER WARRIORS
Join Fleet Feet PDX for Winter Warriors, a winter incentive program to help motivate you to stay active in the winter time.
**Looking for Vancouver Winter Warriors?  Click Here
THE PROGRAM WORKS LIKE THIS: Attend group runs, themed runs and events and you'll earn points along the way. Based on the number of points you've earned at the end of the program you will receive various running items. We'll track your points through Fitvil and post standings at the end of the program.
WHO THIS PROGRAM IS FOR: Walkers AND runners, exercise beginners and exercise fiends. We want everyone to stay active this winter.
THE PROGRAM INCLUDES:
12 weeks of point-eligible social runs, cold weather and themed runs.

Kick-off run - Our Annual Pancake Run on November 23, 2018 at 9am at Fleet Feet Portland.

Prizes from water bottles to shirts and much, much more...

Qualifies you to accumulate points throughout the duration of Winter Warriors

Fabulous people to workout with and commiserate with on the winter weather

The program is based on the amount of points accrued by participating in group runs, themed runs and seminars. Please view our Winter Warrior Rules Here!
WHEN AND WHERE ARE THE WEEKLY GROUP RUNS?
Monday Night Group Run - Mondays at 6pm (this run replaces the regular Pint Society Run, meet at Fleet Feet Portland). 

Morning Coffee Run - Friday at 6:30am (meet at Good Coffee in the NW Slabtown area, location )

Fleet Feet EXTRA POINTS Run - Saturdays at 9:00am (meet at Fleet Feet Sports Lake Oswego) This run will always be worth an extra point!! That's 3 points instead of 2!!
*All runs will average 3-5 miles. Updates will be on our Winter Warrior Facebook Group page. You must be a registered Winter Warrior in order to accumulate points and be eligible for prizes and raffles.
HOW DO YOU JOIN THE WINTER WARRIOR PROGRAM? Program cost is $25 and will allow you to receive points and prizes for your participation.
Read the Winter Warrior FAQs here
REGISTER HERE - PORTLAND & LAKE OSWEGO Winter Warrior Registration
****NOTE:  The PDX area will be hosting 2 different Winter Warriors Programs this year.  Register for the location you will be participating in.  Points do not cross over from Vancouver to Portland/Lake Oswego or vice versa.
The Winter Warrior Winner will be crowned at the Fleet Feet Wrap-Up on Sunday, February 24th.
Let's all be Winter Warriors, so layer up, lace up your shoes and let's have some fun this winter!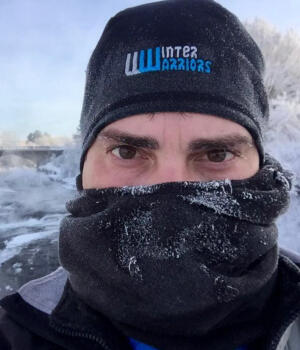 Winter Warriors PORTLAND More Info »
Program Start: Friday, November 23rd at our Kick Off Run
Program Schedule: Monday 6pm, Friday 6:30am, Saturday 9am
Program Fee: $25
Description: Join us as we run through the cold, snow and rain of winter weather with our winter social running program! Earn points and prizes for runs you attend. Will you be crowned Winter Warrior 2018-19 this year??