NO BOUNDARIES™ II 5K and 10K Training
Improve your 5K time and fitness level with our NO BOUNDARIES™ II training program! This program is perfect for graduates of our NO BOUNDARIES™ program and for those who are able to run three miles at a steady pace. Participants can seek to train for a 5K or 10K race distance depending on your current fitness level and goals. Check back for information about upcoming programs!
Not sure? We're here to help! Send us a message with questions.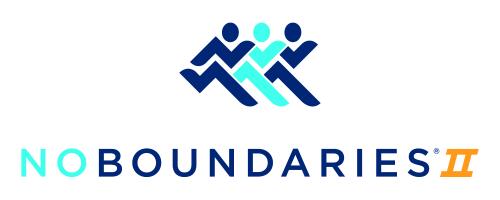 This 12-week training program is designed to teach you more advanced running techniques and to help you continue on your running journey in a highly supportive and fun environment. In NO BOUNDARIES II, we want to help you beat your previous personal records and set new goals for yourself, all the while providing guidance, motivation, weekly group training runs, and more advanced educational clinics. We will cover topics designed to help you improve your times such as proper pacing and good form, as well as building on previous topics like nutrition, choosing the right gear, and injury prevention.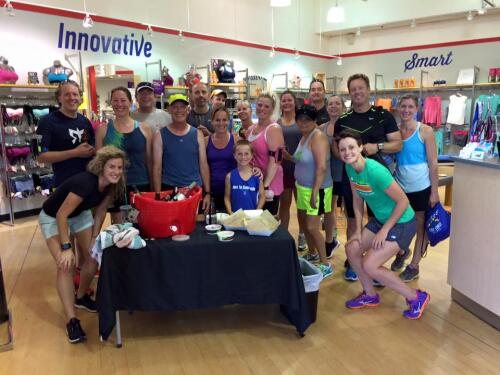 Join our team and receive:
Daily training plan for the 12-week program
Two workouts per week
Experienced and engaging coaches and mentors to support you along the way
Weekly seminars, every Saturday morning
Exclusive No Boundaries training technical t-shirt
Core strengthening and stability work outs every week
Nuun electrolyte drink and water at every work out
Rewards for continual participation, motivation and encouragement
New friends and camaraderie - you may meet your new best friend on the team!
Exclusive shopping discount nights
Exclusive pricing on sponsored gear all season long
*Program Requirements: You must be able to run 3 miles comfortably at the start of the program and be healthy upon entering the program. If you have a medical condition that may be affected by exercise, or you have an injury going into the program, you should get clearance from your doctor before starting this program. Children 14 years and older may register with a participating adult.
Thanks to our sponsor Nuun!