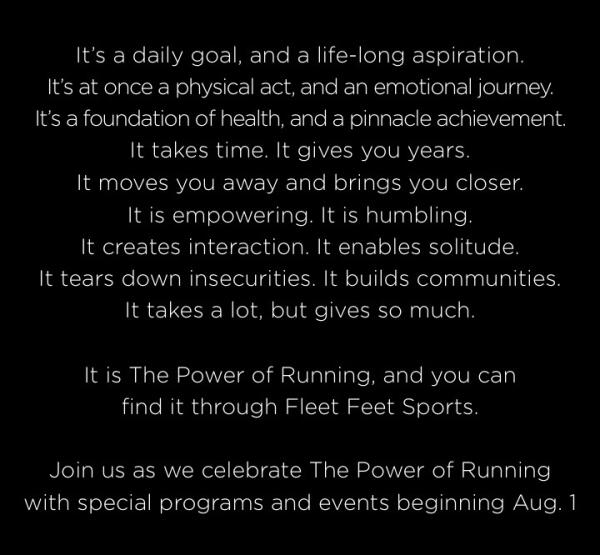 Join us for a series of special events and happenings throughout August and September - this is The Power of Running!
We're raising money through The Power of Running for Good to support our local charity of choice, The Arthritis Foundation - Great West Region. 
Follow along with hashtags #TPOR and #MyRunningPower.