Fleet Feet Sports PDX 2017 Ambassador Program
The application period to become a Fleet Feet Sports PDX Ambassador is now closed. Check back for 2018 details!
Love Fleet Feet Sports and racing? Want to join a team of fun, enthusiastic runners of all paces and represent Fleet Feet Sports during your races in 2017? Join our team of Race Ambassadors! Open to runners of all paces, abilities, and distances, this team is proud to kit up in Fleet Feet Sports colors and spread the love of running to all! Membership is $45 and registration is available in all three stores - stop in today to sign up! 
Benefits of Race Ambassadorship include:
Fleet Feet Racing branded jacket
Fleet Feet Racing branded singlet or tee (sleeves or not - your choice!)
Exclusive team events and insider Facebook group (stay connected with your teammates - and meet new running buddies!)
Quarterly shopping weekends with product specials at Fleet Feet Sports PDX (Portland, Vancouver, and Lake Oswego)* plus early access to sales and special offers!
*Discounts/specials for personal use only; in-store only - not valid online; exclusions may apply.
Does this sound like you?
Print this sign up form
(or grab one in store!), fill it out, and drop it off with your $45 payment at any of our three locations. Welcome to the Fleet Feet Sports family! 
This community-based team represents Fleet Feet Sports in local races and events, volunteers with events and programs hosted or sponsored by Fleet Feet Sports, and is a group of runners enthusiastic and supportive of ALL athletes in all events. Consideration for this team will be based on application selection and membership is free (with a commitment to volunteering). Those selected as team members will embody the Fleet Feet Sports PDX core values and be engaged, inspiring, fearless, smart, and innovative while representing Fleet Feet Sports. 
All Race & Volunteer Ambassadors will be expected to respectfully and responsibly represent the Fleet Feet Sports brand in and out of the store and actively spread the Fleet Feet Sports message through volunteering at Fleet Feet Sports events, running local races, and through social media/blogging. Ambassadors will be involved, educated, and enthusiastic about what Fleet Feet Sports is all about. From our Fit Process and products to our Training Programs and races, Ambassadors will help us spread the word about ways to get our community FIT. In return, we'll hook our team up with Fleet Feet Sports racing kits (a jacket and tech singlet or tee!) and other special surprises to help them spread the word! 
Benefits and responsibilities of Race & Volunteer Ambassadorship include:
Fleet Feet Racing branded jacket
Fleet Feet Racing branded singlet or tee (sleeves or not - your choice!)
Exclusive team events and insider Facebook group (stay connected with your teammates - and meet new running buddies!)
Commitment to volunteering at a minimum of six (6) Fleet Feet Sports PDX events in 2017
Willingness to engage with Fleet Feet Sports PDX on social media - help promote specific events and the Fleet Feet Sports brand overall. 
Quarterly shopping weekends with product specials at Fleet Feet Sports PDX (Portland, Vancouver, and Lake Oswego)* plus early access to sales and special offers!
*Discounts/specials for personal use only; in-store only - not valid online; exclusions may apply.
Does this sound like you? We're now accepting applications! Spaces are limited, so if you're not chosen for the Race & Volunteer Ambassador team, please consider joining our Race Ambassador team (open to everyone!). Pace is not an important factor - we're looking for passion over speed. Please review the application to see if you meet qualifications and are willing to commit to our team. Questions? Email Brand & Event Manager (and Ambassador Program Leader) Kate Cornelius at kate@fleetfeetpdx.com. Thanks for your interest! We're so excited to meet you all. 
Meet the 2017 Ambassador Team!
Natalia Barwegen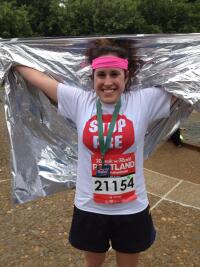 I'm short and tiny but what I lack in size I make up in energy. I'm relatively new to the Northwest, moved here from Colorado (Go Buffs!) about five years with my husband and our boxer pup, Hendrix. I've always been very active but didn't start running until four years ago when I stumbled upon the NoPo Run Club. I realized how much I loved some very needed alone time while also enjoying a cold beer with new friends. Since then I've ran multiple half marathons (one internationally) and have been part of a Hood to Coast team two years in a row. My favorite part about running is losing myself in my headphones and discovering new parts of my neighborhood or a new city. I am currently training for the Eugene Marathon and look forward to a great year of fun races! 
Sarah Beck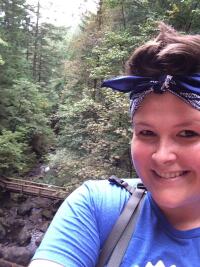 I'm a reluctant runner. I enjoy the group atmosphere and the social aspect MUCH more than the actual running part. Oh, and the shoes! But, when I can spend time with my good friends after a satisfying run, it's a great feeling of accomplishment! And don't forget your finisher beer!
My goals for 2016 are to train for and complete at least one sprint triathlon (and do better than my last one), to attend many group runs with my friends throughout the year, and to incorporate cross training activities like Barre 3 and Yoga into my regular workout schedule.
I'm really looking forward to a fantastic year of promoting and enjoying events at my favorite running store!
Tracy Cammarata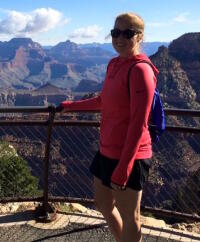 Originally from New York, Tracy moved to the PNW a little over 2 years ago, not knowing a single person. She was initially hesitant to try group runs, afraid she couldn't hang with "real runners." After eventually talking herself into giving it a shot, she found local groups like NoPo Run Club, and Vancouver RGC, and soon learned that the running community here in the PNW was every bit as awesome as the rest of it. Running quickly helped her meet new friends, learn the neighborhoods of Portland, and enjoy the outdoors (even through all the rain). It has also allowed her to indulge in one of her other passions, which is a love for all things craft beer, with a goal to visit every brewery the Portland area has to offer.  Last October, she completed her first (and probably last!) marathon at the Portland Marathon. She is currently training for her next half (NYC!), and would love to be part of more relay races after experiencing HTC last year. Other hobbies include golfing, reading, watching sports, and cooking. 
Mary Chen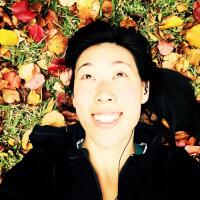 Mary Chen made Portland her home 5 years ago and simply loves the PNW. She is an acupuncturist who specializes in sports medicine and has been running since 2006. Known as the Go to Gal, Mary is the organizer for Nopo Run club. Her trademarks are high fives, cowbells and cold brews. You may hear her cheering on a megaphone at any given race, or just the weekly Wednesday run at Bar Bar. She's excited to be part of the Fleet Feet Sports PDX family because runners are the best! 
Zahuindanda Deforrest
Zahuindanda spent his early childhood years living in Tijuana, Mexico and was therefore amazed when he moved to the verdant PNW. He has never stopped exploring or enjoying living here. He stayed active playing sports through high school. He started running during college as a way to maintain fitness for his hobbies such as soccer, hiking, swimming, cliff jumping, rock climbing, snowboarding, and wakeboarding. He also loves pushing his body to find its limits and how fast it can go. He will be running multiple 5K and 10K road races this year including his first Shamrock but has started to branch out as well and looks forward to returning to the Detroit Lake 10K Mud Run and another Spartan Race. When Zahuindanda isn't outside, he enjoys checking out the newest brewery or restaurant that Portland has to offer, hitting up an EDM show, and cheering for the Timbers, Ducks, and Spurs. He is pumped to be a 2016 Fleet Feet Sports PDX Ambassador because he loves meeting new people and sharing his love of adventures and being active.
Cory Erickson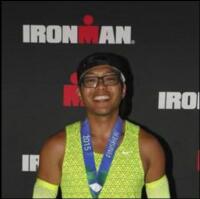 Cory is a native Oregonian (if you know what that is) who has been running since the 5th grade. He ran one year in college and then decided to hang up the spikes to focus on school, but still stayed involved with track by coaching local high school teams. A few years ago, he got burnt out by running/training for so many races, so he decided to switch it up a little bit and dabble with triathlons. He is now hooked on triathlons and enjoys the cross training of swimming and biking, not just running all the time. He completed his first Ironman last summer in Coeur d'Alene, which he thought would be his last, but is back again this year to do Ironman Arizona. When he's not working out, he works as an Analyst at a marketing agency in PDX by day, and a business developer by night to help build financial assets for people. In his spare time, you will most likely find Cory cooking or making ice cream, at a concert (he goes to a lot), eating and drinking at some of PDX's awesome restaurants and breweries or going on adventures! 
Liz Grooms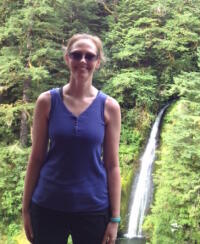 I began running six years ago with the Fleet Feet Sports No Boundaries program in Santa Rosa. It was such a great way to get into running! So supportive and I met such great people. I progressed from that first 5K with the No Boundaries group to half marathons. On the calendar so far this year is the Double Five, 2 half marathons and Lacamas Lake. I also enjoy hiking and fitness classes. My goals this year are to get a little bit stronger and little bit faster! I am so excited to meet new running friends through the Ambassador program and hopefully inspire and encourage other runners to meet their goals.
Tommy Hatcher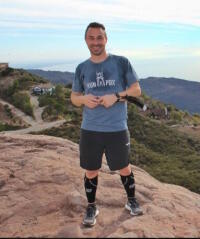 Hello my name is Tommy. I enjoy trail runs, racing half marathons. My goals include qualifying for Boston, to race my vintage HD Ironhead across the Bonneville Salt Flats. I spend my days as a Broker helping people buy, sell Real Estate. If you are new to running it's helpful to find a running club to motivate, keep you going. Try to set goals for your next run. This picture was taken at Piuma trail run with the New Basin Blues RC. That's the ocean behind me!
Dave Himchak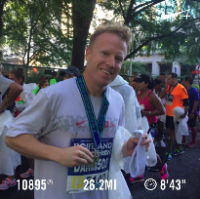 Dave joined the Fleet Feet Movement as an Ambassador in January 2016. He moved to Portland back in August 2012 and immediately embraced its fantastic running community. He has been a member of the North Portland (NoPo) Run Club since September 2012 and has recently become a strong leader with the group. Annually, Dave participates in 1 full marathon, 5-6 half marathons, and 2-3 running relays all over the Pacific Northwest and in San Diego. In 2015, Dave achieved PRs in both the half marathon (1:34:58) and full marathon (3:48:12) respectively. His goal in 2016 is to hopefully shatter both of those times. He has already committed to many races in 2016 and is already deep into training for the Eugene Marathon in May. What Dave loves the most about running is its health benefits, goal-orientation and potential to eat like a 6 year old again (in moderation of course). However, he cannot stress enough the importance of joining a team and training with groups of people. It's way more fun to achieve goals with a group and there is a great chance of making some new friends along the way. On his off day, Dave loves attending Portland Timbers games, bowling and attempting Golf. Dave and the Nopo Run Club were featured in the July 2015 KATU news series "Commit to be Fit."
Melanie Humberston
I am so excited to join the Fleet Feet PDX Team! I believe running can be the answer to many of life's problems, but most people just haven't discovered it yet! I have many fond memories growing up running with my Dad and to date we have completed 3 marathons (Portland, Chicago, and Napa), dozens of half marathons, four Hood to Coast relays, and countless local and themed running events. I have had the honor over the last five years of running and making great friends with the Portland Galloway Group. Through these efforts, I have learned and can't stress enough the importance of proper training and benefits of social support in attaining your goals. I love recruiting people to the world of running. How often as an adult do you get to be cheered on by thousands of spectators, win a medal, and be handed a beer?! If I can be any part of bringing the joy of that experience to more individuals, sign me up! My goals for 2016 include a PR in the Eugene Marathon, participate in my first Cascade Relay, and run my first half marathon with my two dogs Koda and Ledger!
Kelly Jacques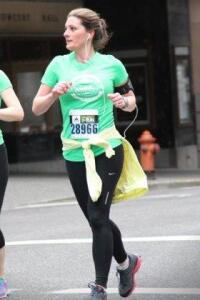 I'm an Accountant by day and a Runner by night (or preferably mornings). I fell in love with running when I first moved to Portland in 2010 from Sacramento and ran in my first Shamrock Run. Running is my drug of choice to get me through the tough days and make the good days even better, and it pairs wonderfully with beer. Other than the endorphins I get from running, I love it because I can do it anywhere, with a group, on my own, and even in the rain. I've got a collection of medals and although I haven't won a race, they represent goals I've set for myself and memories that will stay with me forever. I've got several races lined up this year from a 6k to a half marathon and I'm looking forward to adding these medals to my collection. I've met so many wonderful people through the running community that have been such a positive impact in my life. It is an honor to become a part of the Fleet Feet PDX family and I'm excited to share my love of running with new people!
Brenda Lallier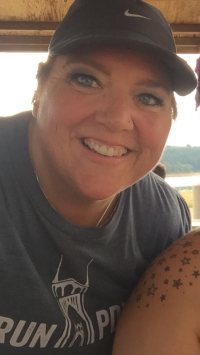 What do I like about running? MEDALS!! Started my journey after a health scare in 2010. Getting healthy and losing weight was priority number one. I ran my first 5K in 2011, my first half in 2012, and since have run many races of different distances. MANY MEDALS! My goals for 2016 are to PR at the Seattle RNR half, strength/cross train, continue on my journey for a healthier, fitter me, and have FUN!! Earn more medals!!!
Amanda Lane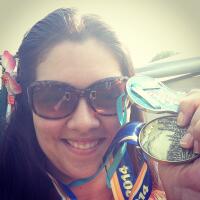 When not running or convincing others to run, Amanda can be found cooking something delicious, messing about with yarn, or traipsing around the Pacific Northwest at her day job as an event based marketer. She is obsessed with building community wherever she goes and co-leads the Rose City Run Club here in PDX. Originally from New Jersey, Amanda began running while living in Chicago thanks to peer pressure from a good friend. She has run through snowstorms and 100+ degree weather, she only stops for lightning. A fan of Fleet Feet Chicago since she started running, she was beyond pleased when Fleet Feet PDX came into being and is stoked to be an official ambassador. Amanda likes to run any distance up to and including 13.1 miles, she just ran her first Hood to Coast and is newly in love with relays. She happily signs up for way too many races every year, and in 2016 plans on completing the Shamrock 15k, Race for the Roses, RnR Seattle Half, Bend Beer Chase, Lacamas Lake, Beat the Blerch, Portland Half, and any other fun ones that pop up along the way.
Javier Moreno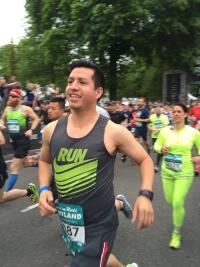 I was born and raised in Mexico, and moved to the awesome Pacific Northwest in 2004. Hood to Coast was my very first race, I felt in love with the sport of running. Made life long friends, and have tons of fun every single year. It took a while until I was comfortable running during the cold weather, but that's what running has help me accomplished: brake the barrier of excuses. I have a sweet tooth, so running helps me greatly to not feel as gulty every time I have dessert. Running has given me the chance to inspire my close friends, but now I hope to keep motivating as many people as possible. No esperes mas, te invito a correr (wait not longer, I invite you to go for a run.)
Jaime Musgrave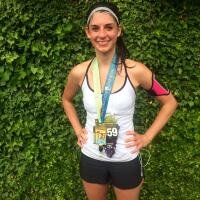 Jaime is a physical therapist practicing in Portland. She studied in Illinois and Arizona, but as a native northwesterner she missed the mountains and all the beauty that Portland has to offer. She began running while in physical therapy school, and tackled her first half marathon in 2015. She enjoyed the race so much that she ran three more in the following four months! She loves to run because she is inspired by the human body and its capabilities. Her goals for 2016 include running six half marathons and a handful of 10k's. When not running, she can be found trying a new restaurant with friends, cooking, hiking, or playing with her dog.
Lori Reed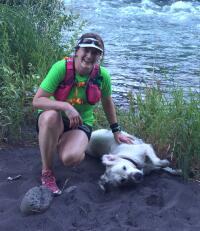 Lori has enjoyed running streets and trails in the many locales she has lived and worked over the last 2 decades…from NY to SF to NOLA to here in the PACNW. Food, fur, and fun are her 3 guiding principles to life, with running being a big part of each: earning those calories or exercising her retriever or enjoying the company of fun folks in running shoes. She ran one (and only) marathon, much preferring half marys and Olympic distance triathlons (and any race where she can sport a costume or a tutu). She often returns from a run full of creative ideas to implement at her local graphic design studio, Reed Creative.
Kate Townsend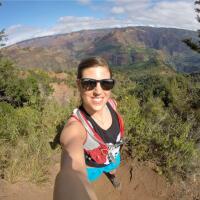 Kate originally from Michigan, is a Western Oregon Alumni and loves everything the PNW has to offer. While working as a wellness director at a retirement community and as a personal trainer, she is so passionate about promoting a healthy fun active lifestyle at work and in the community. The best part of my job is that I have the opportunity to motivate others and watch them overcome any obstacles they did not think they were capable of overcoming. As for running I have been running since my middle school track days. The rewards of running are endless; from boosting ones confidence, to meeting new friends, seeing new places to becoming healthier. I myself love anything that pushes me to my limits & running has taught me that I can and will achieve my goals. For 2016, my main goals are to complete my first ever full marathon (Portland Marathon) and a Triathlon this summer (Pacific Crest Olympic Triathlon). When Kate is not at work, she enjoys trying PNW breweries and restaurants, going to the movies, cooking, weekend adventures, brunch after a good work out, and spending time with her little nephews. She is very excited to be a member of the 2016 Fleet Feet Sports PDX team and start sharing her passion for running and fitness with others!
Lori Tu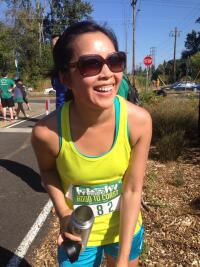 Lori started running in college so that she could stay fit.  She started running 5k's after college, and has increased her distance to half marathon's and summer relays.  She enjoys running with various run clubs around Portland, which include NoPo Run club and the Fleet Feet Society runs.  Outside of running, she also enjoys hiking, fitness classes, road trips, and trying out new restaurants.