We recognize that the messaging "stay at home" might be taken literally. So, can you still go outside for a run or a walk?
The short answer is yes.
However, here are some tips we hope you find helpful as you head out the door (as well as some rudimentary artwork from our marketing director).
First, we encourage you to plan ahead a bit more than usual.
If you can, run from home. This is your chance to be inventive about routes in your neighborhood (hello, alleyways!)
If you need to get in your car to get out, avoid high traffic meetup areas—popular trailheads or loops. You don't want to have to jump into a grassy median and get knee-deep in mud, or dive into the river you're running alongside just to keep six feet of distance. In the same vein, you don't want to run on busy roads where you might have to jump into oncoming traffic if someone comes running in the opposite direction.
Remember to stay safe, too. You may need to carry your phone when you normally wouldn't.
Side note: your phone is gross. Wipe that thing down regularly and stop taking it into the bathroom with you, if you do that. You might even try going hands-free. We carry an awesome waistpack (the Nathan Zipster Lite) that holds phones of many different sizes, and runs true to size. We also recommend Aftershokz headphones—they're super lightweight and allow you to hear noise around you, too. We'll ship 'em to you!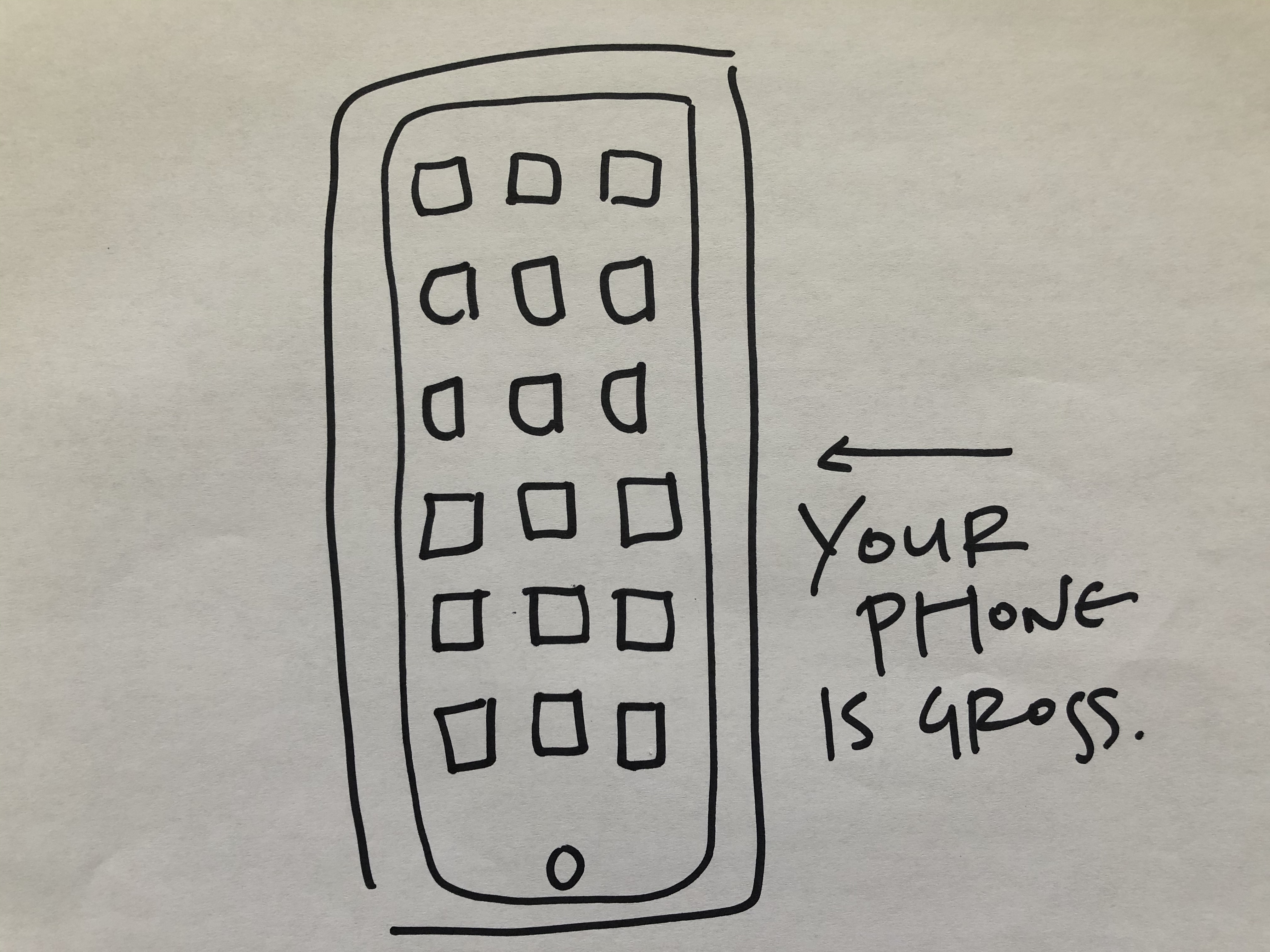 If you are someone who takes regular bathroom breaks on your runs, you need to think about that. A lot of public restrooms may be closed. It's important to hydrate and fuel well, but take an hour break from eating or drinking anything before you head out.
Once you're out, practice good social distancing and hygiene out on your run.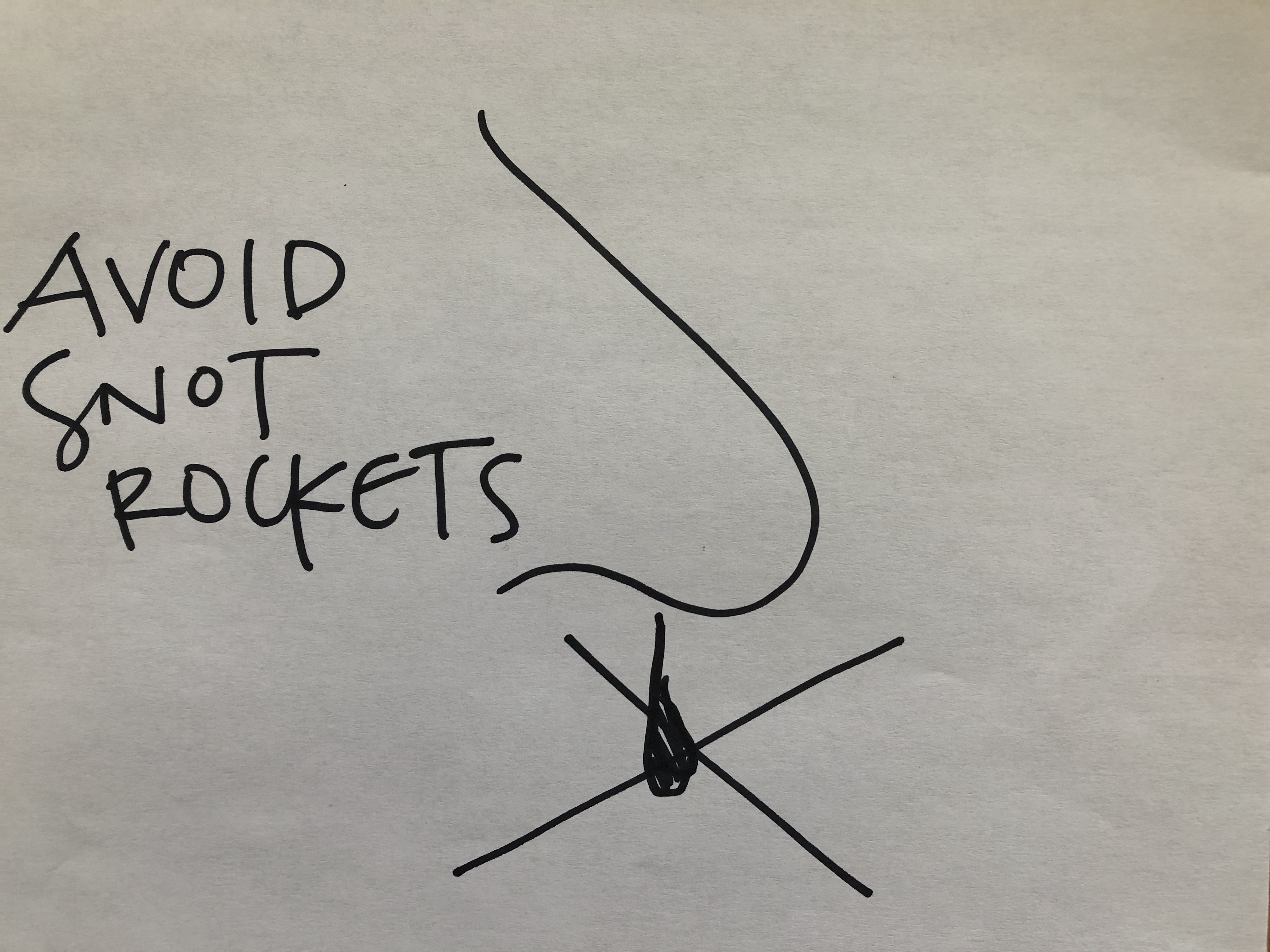 First, you may want to think twice about the snot rocket or loogie. It's worth taking those extra precautions at the moment. This will keep you from touching your face, and adding any germs to surfaces that other people might inadvertently touch. And when you get home, it's worth leaving your own shoes on the porch instead of tracking inside whatever you ran over.
It seems like a lot of folks are getting out on the track, as there are many middle school and high school tracks open. A standard track lane is 42 inches wide, which means that you should leave two lanes between you and anyone else out there. Be respectful of other people trying to get their exercise: give them a wave, and if you have to, go in the outside lane.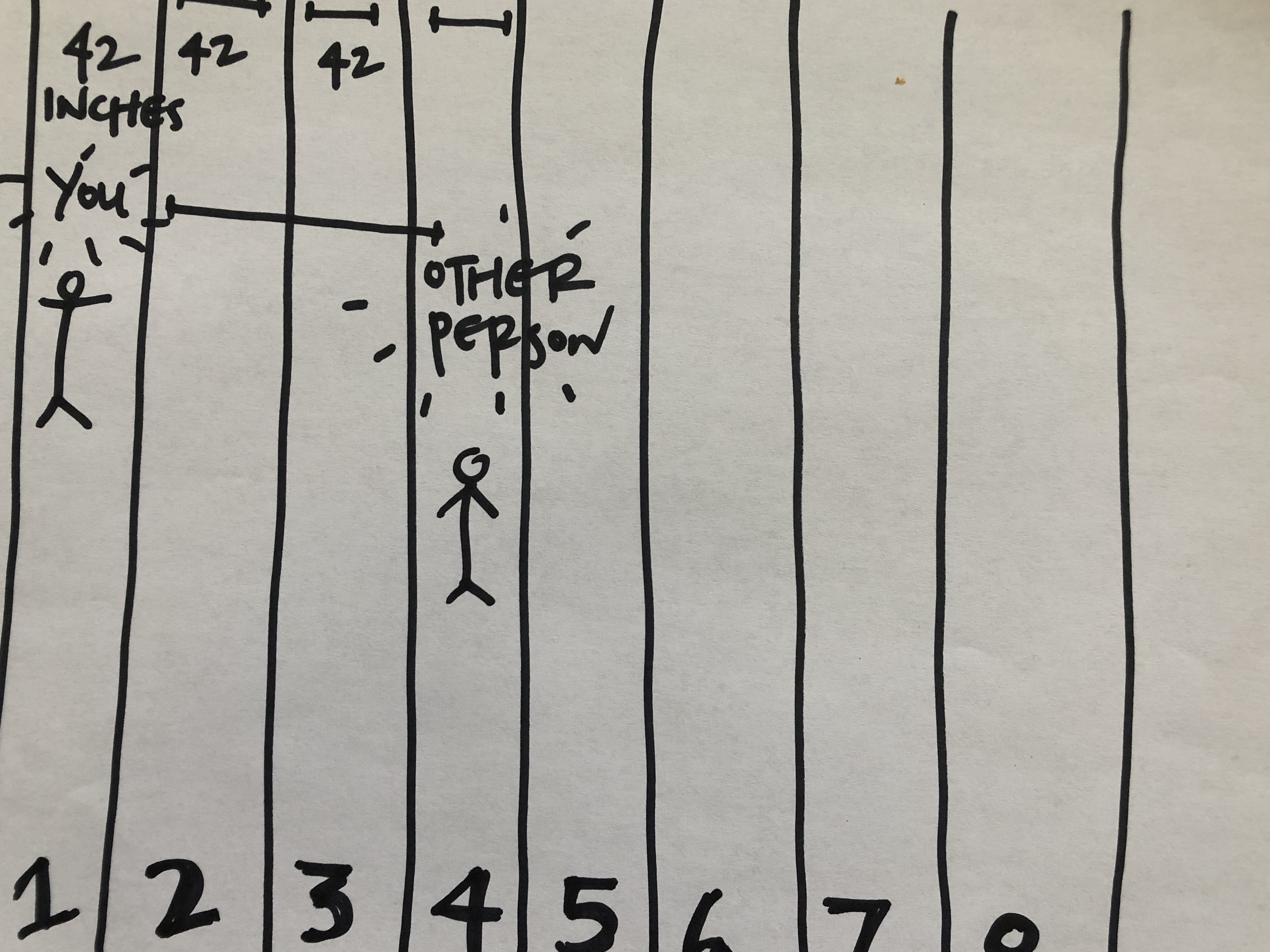 We know a lot of you are still training for a summer race that you hope isn't cancelled. We totally support that, but that means you will have to do your long runs solo or with a really small group of people. We recommend that you run with no more than 1 to 2 people so that you can practice safe distancing. If you need a community of folks sharing their runs, join our Fleet Feet Running Club group to get weekly workouts and share pictures from your run. You're not alone! #TogetherWeMove