Ever wanted to try a new brand or flavor of gel or bar without committing to the whole package? Now's your chance! Our #SamplingSaturday event was so popular in Portland, we're bringing it up to Vancouver as well! All day every Saturday in both stores, you can stop in to try that week's featured products, hand-selected by our in-store Nutrition Gurus (Jen in Portland and Ron in Vancouver).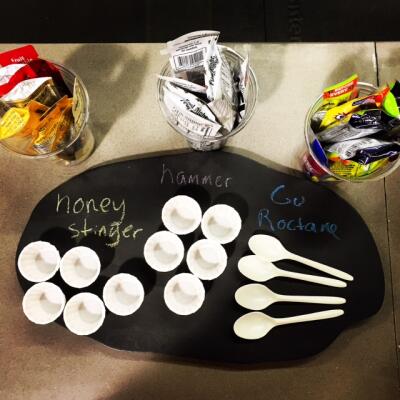 Fleet Feet Sports is so much more than running shoes - did you know we carry 10 unique brands of nutrition and hydration products along with a large selection of apparel and recovery/injury prevention products? We're here to outfit you as a holistic runner...we'll find you the right fit for not only running/walking shoes, but also everything else you need to go with it, whether that be a new pair of shorts, a sports bra, socks, gels, a headlamp, or all of the above!
Stop in on a Saturday and try the newest flavors and brands. We're always happy to chat nutrition/hydration strategy for your workouts and next race! Our FIT Experts know all about the products (and use them themselves!), so don't hesitate to ask your burning questions...it's important to find the right products for your body, and we're here to help!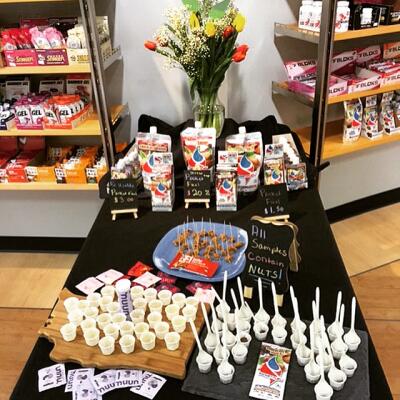 We currently carry the following brands:
Hammer
GU
Clif Shot Bloks
Picky Bars
ProBars
Sport Beans
Honey Stinger
Nuun
Replace SR
Pocket Fuel