I've been running consistently for over ten years. In that decade, I've learned a lot about what it means to be fast.
Let's take my high school next door neighbor, for example. She was the fastest girl I knew. I watched enviously as she took off at every cross country practice, passing me on the way back from the turnaround point. It seems I was always watching her from a distance. In 2002 at our regional cross country meet, she ran a 21:48. In my book, an unfathomable time, though she placed 42nd at that meet.
Or my cousin, Dane. His senior year, he made it to districts and ran a 16:51 at his final meet. The fastest person in my family, with a time that didn't make the cut to advance to his regional meet.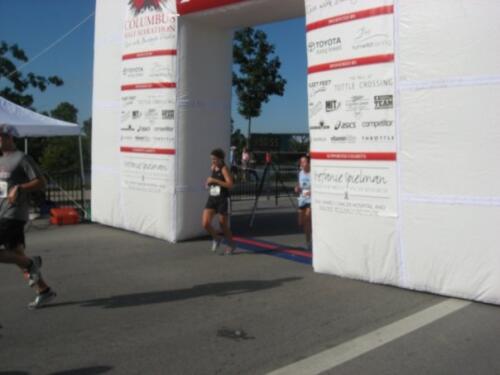 And then there's me. I fought to make varsity cross country my freshman year, and always toed the line between V and JV. Then puberty slowed me down. My senior year, I didn't break a 30 minute 5K until the last meet.
I scoured the internet for statistics on the fastest guy on my cross country team when I was a freshman. That was so long ago, the internet didn't keep track. The mid-15 minute 5Ks that Andrew Conti was running in 2000 are lost somewhere. Maybe on a plaque in the long gym hallway that goes to the pool.
Speed is relative. It depends on the field of runners you're competing against (Division III rural Ohio competition is a completely different field than Division I Washington State competition). The local Turkey Trot is going to have a slower field than, say, the Seattle Marathon. It depends on age. It depends on the distance you're running. It depends on whether you get leg cramps in the last mile.
My mom, for example, has started to run sprints at the end of her runs. Her sprint is a 9-minute-ish pace for 10 seconds. That's friggin' fast for her. But it's my brother's "fast walk."
Relative to my high school self, I'm faster and with better form. I've long ago survived the throes of puberty and can now run (approximately) a 22:30 5K. Relative to some of the people I work with at Fleet Feet Sports, that's molasses.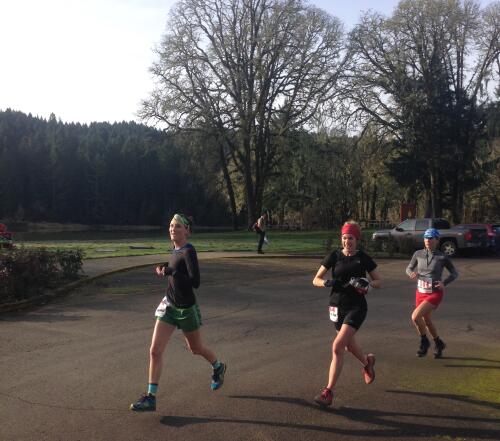 So what do we do with relative speed? Celebrate it. Working on your speed is one of the best things you can do for your overall performance. In distance running, speed work requires you to learn a new skillset – it trains your brain and your form to be faster, to push against your quit impulse. You have to run fast to be fast.
This year, our focus is to help you be your fastest self. We are dedicating our training programs, events, and products to helping our community improve its speed.
We hope you join us at one of our upcoming speed sessions, sign up for our Shamrock training program, or come in and try on one of our "fast focus" shoes. See you on the track.