The last time I traveled without GPS was in South Africa, in 2007. Those were the good old days, weren't they? WiFi didn't exist: internet cafes. Global cell phone plans cost more than rent: I fed my burner flip phone with a few dollars every week.
Midway through my year there, I took the BazBus to Buccaneers Backpackers to work for the southern hemisphere winter (June-August). Waypoints were marked by travelers boarding or jumping off the 15-seat passenger van on lonely roads, by bush doctors shaking their beaded robes, by the driver's smoke breaks, and darkness.
In other words, I looked out the window until I arrived, with brief interruptions.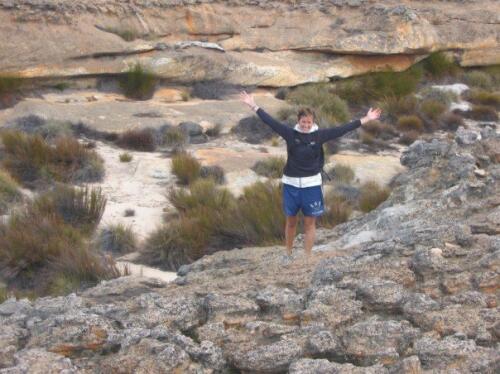 Rachel on a mountain without her phone in South Africa, 2007
A map – the kind you take in your hand, or the loose orientation you have of the sun in the sky to direct you – teaches you something different than the English voice chirping at you from an aforementioned "smart" device to make a U-turn. What if you don't make a U-turn and you find a better trail, an abandoned house filled with birds, a $20 bill?
I am not just airing my millennial grief for 2007, nor am I telling you to screw it and start hitchhiking. I'm wondering how much I miss in 2016 because I've locked eyes with my damn phone.
Trail running challenges all the devices and new words we're creating: Strava, pace, run dynamics, lock screen. Not that I'm against those things. But I am against how they constantly distract us from what's at hand and foot: the trail. The trees.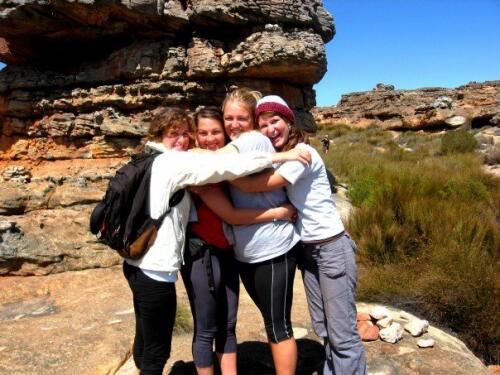 Rachel without a phone with hiking friends in South Africa
The poets long ago established that nature was our link to the sublime. The Sublime is the closest we ever get to another world beyond us, a world that's perfect:
Gather gladness from the skies;
Take a lesson from the ground;
Flowers do ope their heavenward eyes
And a Spring-time joy have found;
Earth throws Winter's robes away,
Decks herself for Easter Day. 1
In Portland, we are fortunate to have a place so close to the edges of heaven: Forest Park. Forgive me my hyperbole, but there is no other city in this country that has a park so expansive within its bounds. On a dark winter weekday morning, I can run 15 miles without seeing anyone. In a downpour, all I can smell is the fresh green of leaves – no diesel fuel, no smoke. It's free, and deep, and inviting.
It is from this appreciation for Forest Park and the organization that works so hard to maintain it that we have created a shirt. It's the Forest Park map, plain and simple. We are donating part of the proceeds from each shirt to the Forest Park Conservancy.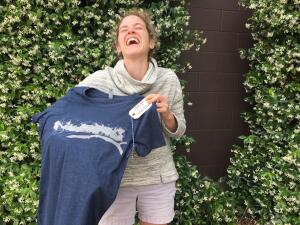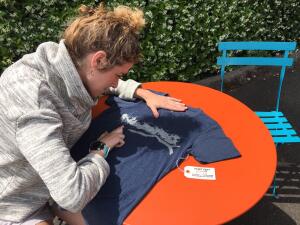 Underneath this message is a message: leave your phone in the car. Turn your watch to non-GPS mode.
There are far too many things to notice and life is far too short to miss them.
1 Gerard Manley Hopkins.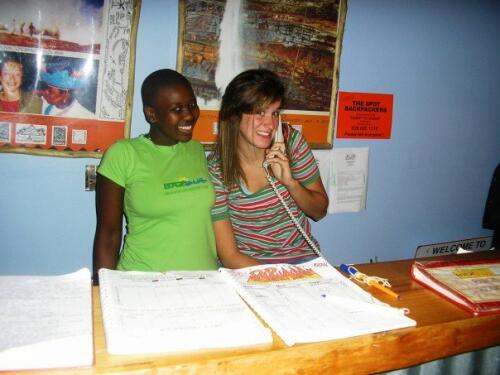 Rachel working at Buccaneers Backpackers in Cintsa, South Africa, as a receptionist, and her dear friend Unathi