My mom has three brothers: Todd, Mike, and Matt. Starting far back, my grandpa (their father), started taking them every year to fish in the Grande Ronde River. They stay in the same double-wide trailer every year and tell fart jokes, living off crappy Cosco food and beans from the can. That yearly trip has outlived my grandfather; he died in 2011. But my uncles and my cousins still make the trek out each year to fish.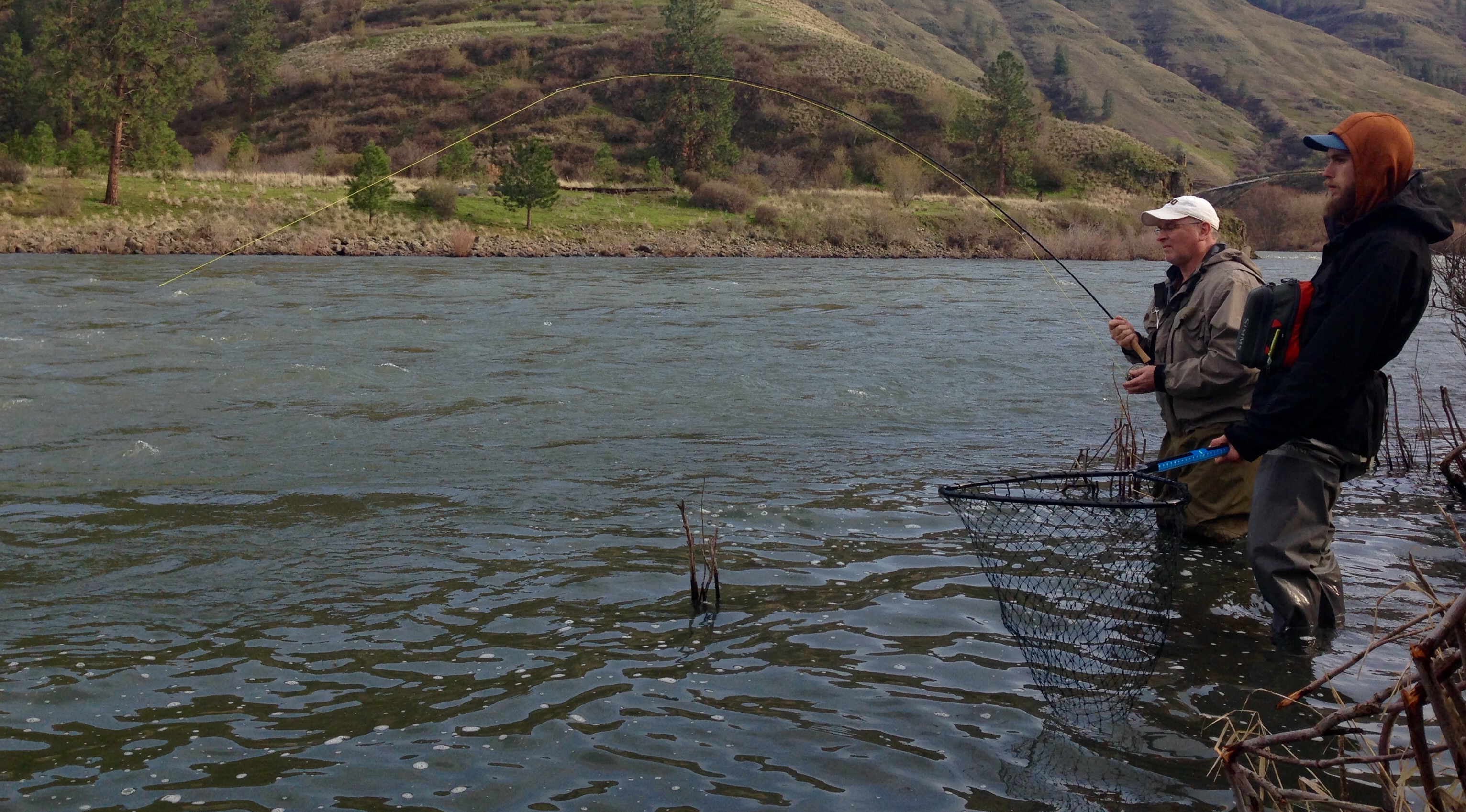 Rachel's Uncle Todd and cousin Troy fishing the Grande Ronde River.
Honestly, I've resented that trip for years because I wasn't allowed to go on it: dudes only. Yet I love hearing the stories upon the return, and I sit through the fishing videos, which is worse than trying to watch Sunday golf with my dad. It's a history threaded through my family: I know that big and small life stuff has been sorted out through quiet hours, waiting for a fish to take the bait.
The Grande Ronde River runs through the Umatilla National Forest, and connects with the Snake River, which runs through Idaho, below my Uncle Matt's house. Each year, we all make the long pilgrimage out to Kamiah, Idaho, to eat out of my uncle's garden, run the gravel roads on reservation land, and wade in the Snake River.
Nature, nature, nature. I get tired of people fetishizing it. Yes, the view at the top is cool. But what I think is infinitely cooler is not the picture or the filter one used, but the idea that the ground is sacred and contains its own history that I wasn't invited to. It has its own plans. For example:
One time I fell when I was by myself running down Hamilton Mountain in the Gorge. My hand hurt so badly I thought I might throw up in my Buick on the way home. I've face-planted like this multiple times on multiple trails: the single track just jumps up in my face and I can't explain it. Two summers ago, as my uncle was driving out to Idaho with his stuff (moving from Virginia), a forest fire swept over all his acreage and ate his house alive. One of my past boyfriends made it three days on the Appalachian Trail before he quit: he couldn't handle the solitude. My training partner dropped out of 58K in France – the heat took her down. A guy I worked with at Fleet Feet Seattle thought he was going to die running the Grand Canyon, so he crawled under a rock and took a picture of himself, so someone would find evidence when they found him.
Nature is no joke. The summit pictures are undoubtedly breathtaking, but what about all the crap that happens in between: the sunstroke, bug bites, altitude sickness, cramps, lost toe nails, and fart jokes? I've been cliff jumping before and it's one of the times I felt most human: fully alive, and fully terrified. I've got no picture of what that leap of faith was doing to my bowels.
As the operator of this business, I have the chance to use what I'm doing as a platform to care for the thing that has blessed, terrified, and humbled me. Our NW Raleigh shop is located exactly 1.5 miles from the Thurman trailhead in Forest Park – a result of one of the most astounding efforts to protect public land. If you are scared of the many trails within, I invite you to come in and ask us for routes (we have a big map) or come to one of our events this summer when we'll be running the park together. Help us to celebrate and acknowledge our public lands. They are under threat: what would happen to our histories, our humility, if they went away? Where else would we learn how big and mighty this world is, and what would we do if we didn't have these spaces to work out the deeper stuff of our hearts?

Save the date and sign up for our summer events!
Doggie Run with Asics and LexiDog (Lake Oswego, July 29th)
Yoga for Runners with Yoyoyogi (Portland store, July 30th)
First Thursday with adidas, Skratch, and friends (Portland store, August 3rd)
No Boundaries 5K Training Program Kickoff with Dr. Belen Vala-Hynes (Vancouver store, August 9th)
Run with the Yeti and Keely Henninger (Thurman Trailhead, August 12th)
Give back to the Public Lands Defense Fund: a night with GU and Hoka (Portland store, August 17th)
Breakfast Club Run with Mizuno (Vancouver store, August 20th)
Shop to Skyline Tavern Run with Brian Morrison and the Ginger Runner (Portland store, September 9th)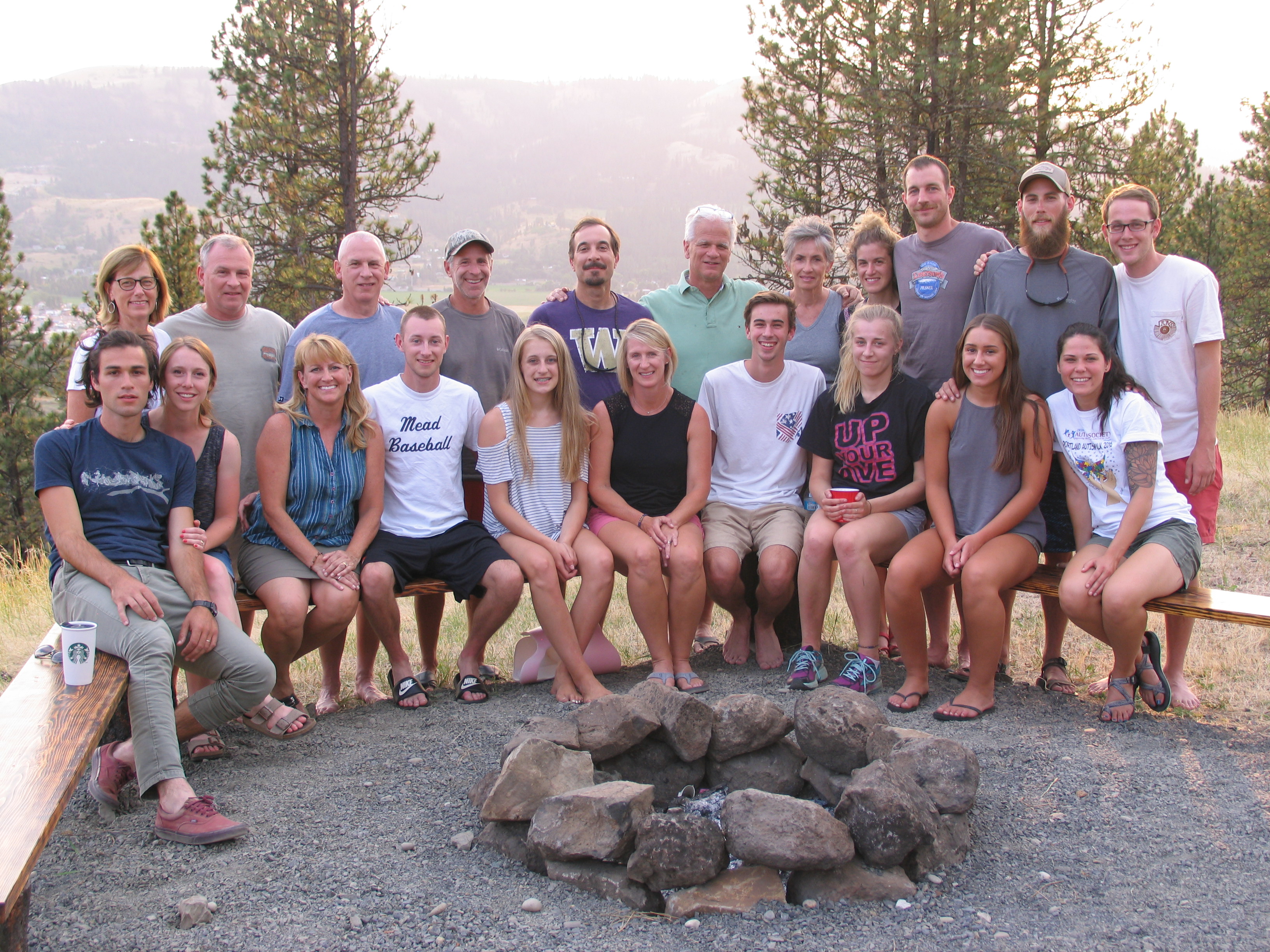 Rachel with her family in Kamiah, Idaho; fourth in from the top right.