Editor's Note: This post is part of a new blog series featuring the amazing, impressive, and motivating stories we hear every day from our wonderful customers and partners! We're excited to be able to share the journeys of these inspiring people with you. Want to share your story or know someone we should feature? Email our Brand Manager Kate!
Our journey actually began in January of 2014, when my husband Travis joined a biggest loser competition at his work. We began eating healthy and he started walking and riding a stationary bike for exercise. Admittedly, he pulled me along with him for about the first three months. I dug in my heels, but after seeing his results of weight loss and seeing my first 15 pounds gone, I joined him in this healthy lifestyle. We have two children, now six years old and 20 months. We wanted to change our lifestyle and eating habits to be more active with them, to be around longer with them, and to set an example for them.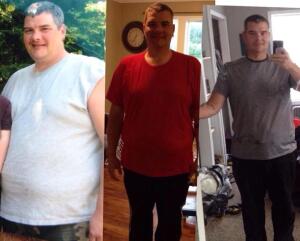 Travis Boggs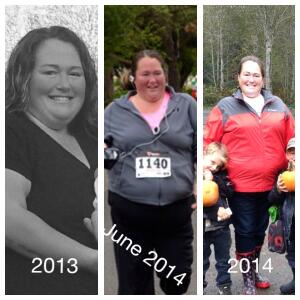 Jennifer Boggs
We had both wanted to complete the Great Columbia Crossing (the walk/run across the Megler-Astoria bridge) for years and decided this would be the year to do it. We knew that we needed to be able to complete a 10k in two hours so that we would be able to avoid the dreaded sweeper bus! We started talking with friends who run and were given the piece of advice that really changed our fitness lives—get fitted for shoes at Fit Right (now Fleet Feet Sports PDX). We made our first trip to Fit Right in May of 2014, got fitted, learned how to tie our shoes again (which we continue to laugh about), and started on our 10k training plan. By June 2014 we completed our first 5k (with some running as well)!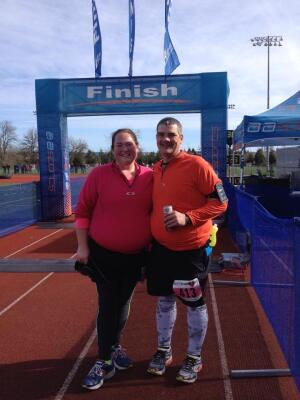 Throughout the course of the year, we did more walk/runs to keep motivated, and in October of 2014 Travis ran, yes RAN, the entire 10k in one hour and 15 minutes, and I completed it in one hour and 33 minutes. Both of us finished at least 15 minutes ahead of the time goal we set!
We went on to do a turkey trot 5k with our good friend Ruby, the Jingle Bell 5k with Ruby and our son, and a New Year's run in Portland. In February of 2015, we completed the Heartbreaker Half in Hillsboro. We walked most of it. This was our way to stay motivated over the winter months; we went out for walks or runs rain or shine and in the freezing cold. Quite the difference from one year before!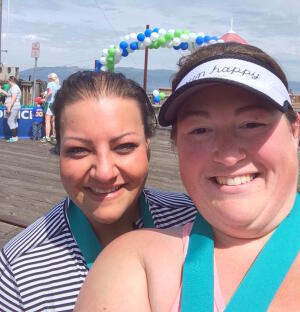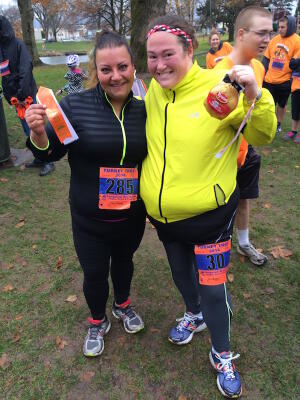 Ruby and Jennifer
Travis has lost a total of 100 pounds, and I have lost 60. We continue to work on weight loss, but that is no longer our only goal. We want to "be" runners. We want to look forward to new experiences and push ourselves. Our son has completed two 5k runs with us, and our daughter has been in the stroller for 5k's. Our son enjoys talking about what runs we are doing next and which ones he gets to do also!
In August of last year, we brought my best friend Ruby to Fit Right and bought her a pair of shoes as her birthday gift. She describes them as the best gift ever—she too has gotten bit by the running bug and has worn through her first pair! To date she has lost 92 pounds and is training for upcoming runs with us.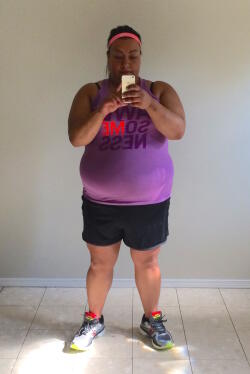 Ruby right after getting her new shoes. 
Now, more than a year into this new lifestyle, we continue to work on fitness goals. At the end of June, our goal is to complete our second half marathon. We hope to run most of this, however along the way there have been bumps and set-backs, so even if we finish we are winners. I'm not a fast runner, nor is that my goal. My time gets better each run, the breathing is easier, and throughout the course of the year, I know that the person I am competing against is myself. We have a supportive group of friends who are all on their own journey, and we all share advice (via a Facebook group created in November 2014).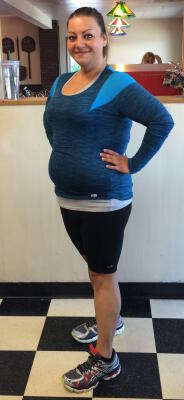 Ruby now, after having lost 100 pounds!
We love coming into Fleet Feet Sports. We really had to support each other for our first visit; we were not fit, not healthy, and had a hard time admitting we were there for walking shoes. We were greeted with encouragement and smiles and every time we have returned, we have been greeted the same way! When we make a trip to Vancouver, we always find a reason to "get to go" to Fleet Feet!