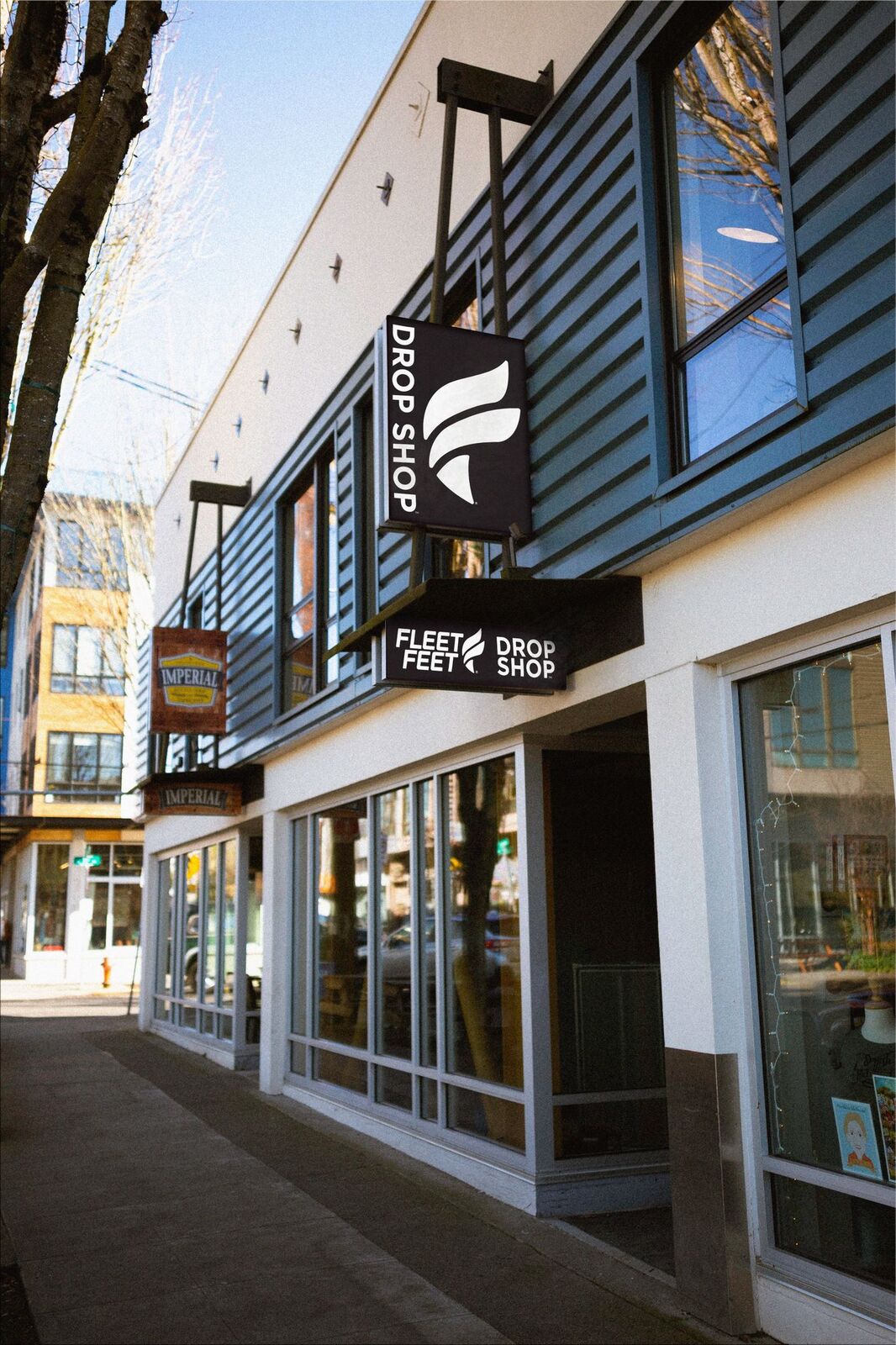 _______________________________
"I wish I could try that on in my size."
"I wish I could get these in a different color."
Whenever we hear those two common requests, we'll admit—it's a bummer every time. Because our goal is to get you in the gear you need and want, so you can get out there and keep moving.
So we looked to solve the question: how can we provide customers with the exact shoe they want, in the size they need, in the color they choose, every time?
With that, we invite you to visit the Drop Shop™, our brand new retail experience that combines the power of unmatched service and selection with the convenience of home delivery.
At the Drop Shop, we have:
SELECTION: the top 35 models from our top eight footwear brands.

SIZING: every model will come in every size available; 15 of these models will also come in widths.

PERSONALIZED OUTFITTING: our fit id® experience combines one-on-one expert advice with data-driven insights from 3D foot scanning, dynamic pressure mapping, and Fit Engine AI to deliver personalized product solutions for you.

CONVENIENCE: once we've found your shoe and size, just pick the color you want, and you'll have it delivered to your front door in two business days.
All of this comes with access to training programs, our rewards program and app, and the commitment to service and community you expect from Fleet Feet.
Now that's what we call a one-stop shop.