The Newton Fate - It Will Help You Find Your Running Destiny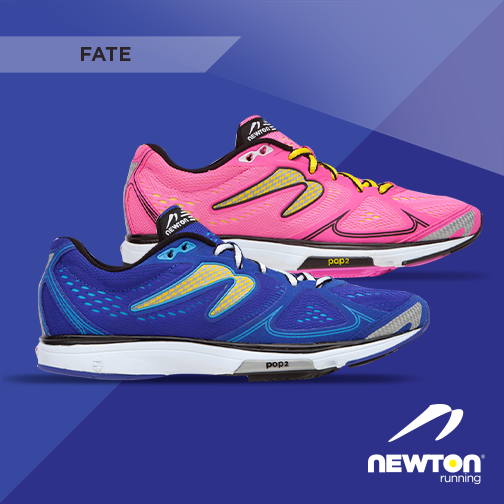 The Newton Fate features Newton's P.O.P 2 platform, which is good for every day training and transitions well for race day performance. It is an all-around go to shoe for the neutral runner. The Fate provides the classic Newton pop with a smooth transition, beveled lugs along the metatarsals, and a 4.5mm drop.
Key Features
5 Lug Technology
Biomechanical metatarsal sensor plate
4.5 mm heel-to-toe offset (drop)
Seamless, engineered mesh upper
Staff Reviews
"True to size, but can also fit comfortably with a wider fit. I really like this Newton. For me it fits snug, but still comfortable." - Jess. C
"The lugs do not feel super pronounced, but you can still tell they are there. This shoe feels lightweight, but does not have a minimal feel like other "minimalist" shoes like the Saucony Kinvara for example." - Brian V. 
"Really accommodating for a wider forefoot shape. The upper is nice and flexible. Underfoot, it felt very springy and responsive. For someone with a mid-foot strike, or looking to develop more of a mid-foot strike, looking for a softer, more responsive shoe, the Fate is great! Overall, I love the fit of this shoe." - Abbey M. 
"I really liked this shoe. It feels great to run in. I would typically wear this shoe for shorter distances rather than a long run." Sinclaire J.