"REST"
You may be wondering why we are talking about rest, while we are trying to motivate you to get out and walk and/or run. There are many aspects to consider when you begin your training. What are my goals? How will I achieve my goals? What equipment will I need? How often should I train? That last question is key to your success. Do not over train. It is easy to do when you first begin. You experience the "rush" of being active.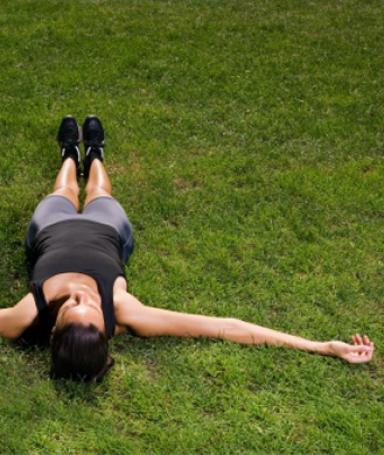 You are getting the endorphins flowing in your body. You want to go, go, go!
If you have been inactive for a period of time, you must start slowly. I have found in my experience that people are excited to be active and want to fill their time with that activity. Remember, your muscles have not been stressed. You must introduce activity gradually. 
A very simple explanation on building strength is this; when you exercise you tear down muscle fibers. You sustain thousands upon thousands of micro-tears in the muscle. You must allow these tears to heal before you resume activity. The process is simple, tear down, rest, strengthen. Following this formula will allow you to gain strength and endurance. So, this is why rest is such an important component of training. Even world class runners and professional athletes set time aside for rest.
Our NO BOUNDARIES program schedules rest days, as well as easy days. At the start of training you will be scheduled for three days of exercise that will stress your muscles. That is all you require. Patience.
Jim Reed
Training Program Director