NIKE AIR ZOOM PEGASUS 32
VERSATILE AND FAST  - #NIKEZOOM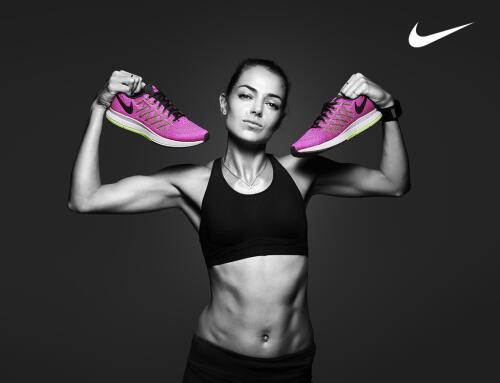 After 32 years, you think you know everything about the Air Zoom Pegasus. And then it blows by you during your long run, never to be seen or caught up to again. Because while the Peg has always been known as a shoe you can log serious mileage in, the latest version — starring the ultra-responsive snap of Nike Zoom Air—is all of that, only faster.
HEEL ZOOM AIR UNIT DELIVERS HIGHLY RESPONSIVE CUSHIONING.
ENGINEERED MESH UPPER WITH FLYWIRE CABLES PROVIDES SECURE COMFORT.
CRASH RAIL UNDERFOOT HELPS SMOOTH OUT THE FOOTSTRIKE.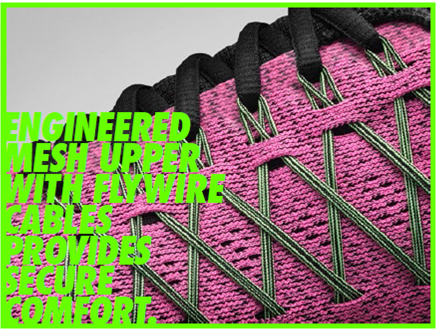 Who is the Pegasus geared to?: Beginner to high mileage runner. The Pegasus is the most accessible running shoe for the most amount of runners. Not only because of performance, but also because of where it goes.
Perfect Fit
Feels Fast
Responsive Force
Your go-to everyday training shoe.
10mm Offset (20-10mm)
Weight: Women's 8.6oz Women's (size 8) & Men's 10.8oz (size 10)
Price: $110
Athletes that train in the Pegasus 32
Mo Farah - Olympic Gold Medalist - 5000M, 10,000M
Mo is our inspiration for the Pegasus. He loves this shoe & always has valuable feedback we incorporate into the designs. When he tried on the 32, he loved the way it fit & felt on his foot.
Staff Reviews:
Abbey says: "This fit is much improved over the previous version. The new upper makes the shoe a lot more comfortable and allows for more give for that wider foot. The new flywire is a nice addition. Great Update! Love the upper!"
Jess says: "This version feels like it has a more improved fit compared to the previous version. I really enjoyed the change to the upper which will allow this shoe to fit a wider variety of feet. The flywire is a nice touch that gives this shoe a personalized, yet comfortable feel."
Kelley says: "My favorite part of the update of this shoe is the upper. The flywire technology gives this shoe an edge that you don't find in other shoes. Again, the Pegasus returns as that reliable, yet smooth and responsive, neutral shoe that runners continue to know and love."